Visiting Half Moon Bay is always a treat, providing a wonderful opportunity for a quick coastal getaway to soak in the fresh, crisp air and help recharge our bodies and minds.
Visiting the area typically means an enjoyable stop at Half Moon Bay Brewing Company. And though I've been seeing more of their beers available throughout the South Bay, nothing rarely beats enjoying a beer at the source.
As I enjoy keeping tabs on Half Moon Bay Brewing (including writing about a previous visit), I've rounded up some of their latest beer-centric news and developments.
Recent Beers
Brewmaster James Costa has crafted award-winning beers since his arrival at Half Moon Bay Brewing in 2013.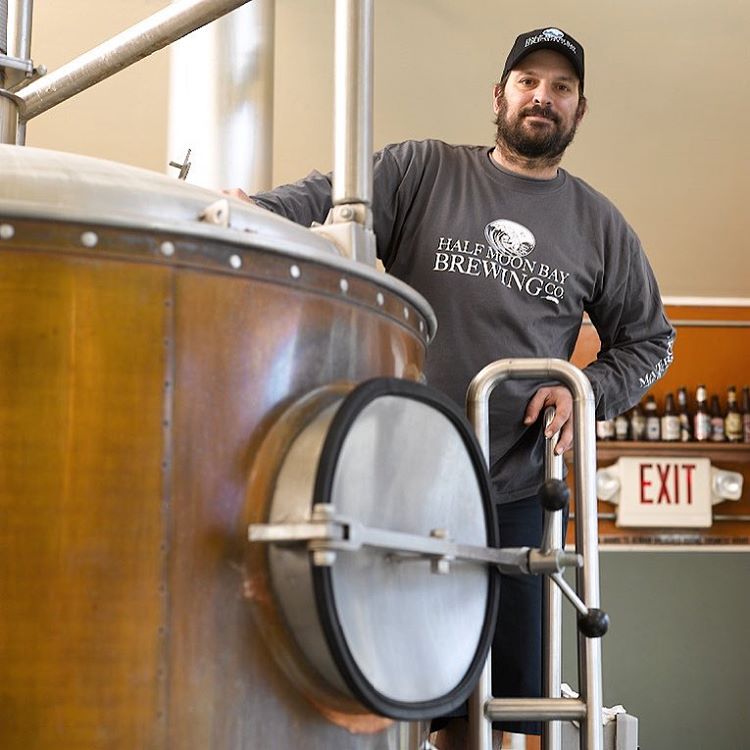 In addition to the regular beer lineup, this fall has seen the releases of seasonal favorites and one-offs:
Pumpkin Harvest Ale – A seasonal favorite amber ale made with locally-grown organic, roasted and spiced Sugar Pie pumpkins, which are added to the brew kettle  resulting in a subtle pumpkin pie flavor balanced by a biscuit maltiness. 6.3% ABV.
Imperial Pumpkin Ale – Well-spiced, rich and malty, this beer is brewed with fresh local organic Sugar Pie pumpkins and pumpkin puree. 10.2% ABV.
Take it to the Limit Barleywine – The biggest beer the brewery has ever made, the beer displays a deep amber color with the Crystal and Munich malts presenting strong fruity-esters in the aroma, while the American hops identify this offering as an American take on a classic. The high alcohol is evident, adding to the complexity of this smooth barleywine. With two months aging in stainless and six months in bourbon barrels, the result is a smooth, dark and strong beer. 14.5% ABV.
Damage, Inc. – Inspired by brewers in the 1800s who were attempting to win over the Russian Czar, this beer is the king of stouts, boasting a high alcohol content and plenty of malt character, with huge roasted, chocolate and burnt malt flavors. It's the second beer in their Bourbon Barrel Aged Series. A chewy malt sweetness with suggestions of dark fruit and flavors of higher alcohols is quite evident. Hop character from Columbus, Chinook and Ahtanum round out the attack on the senses. 10% ABV.
Presidential Alection – Known for their passion for politics, craft beer and sustainable coastal cuisine, Half Moon Bay Brewing has unveiled commemorative bottles of their popular IPA in honor of this year's election. While the Alection IPAs are available individually on-site, guests can also create their own "SuperPACK" of two Alection IPAs for $12, which includes a set of two collectable Alection coasters and a ballot. ABV 6.1% and 80 IBUs.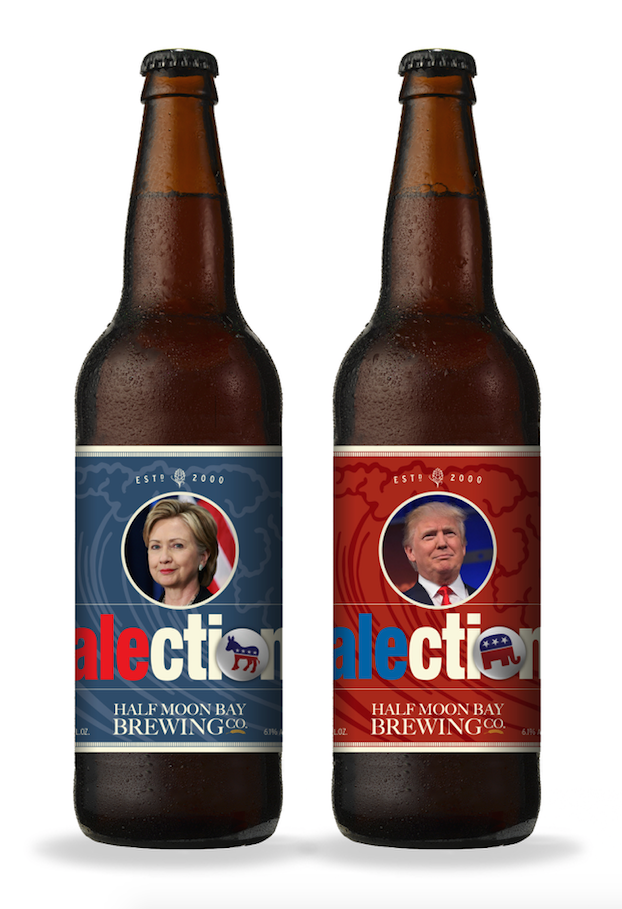 These fall beers follow the launch earlier this year of the Ocho Barril sour beer series:
Ocho Barril Series No. 1: The first in the long-anticipated Ocho Barril series, the Magic Beer Genie is a Belgian Dark Sour with strong acidity and plenty of funky flavors and aromas. 10.7% ABV.

The Ocho Barril Series was named after the batch sizes in which the unique sour ale is produced. A batch of 420 gallons fills eight oak barrels while leaving room for the addition of fruits and spices. The beer is then fermented with a combination of Saccharomyces, Brettanomyces, Lactobacillus, and Pedioccocus and aged between 12-24 months to create a melange of bright acidity and a funky barnyard finish.
Coastside Brewfest
The third annual Coastside Brewfest is set for this Saturday, Oct. 22 from 1pm to 5pm in the expansive waterfront parking lot of Half Moon Bay Brewing Company. There'll be live music and food trucks.
The current list of participating breweries includes:
Alpine
Alvarado Street
Berryessa
Deschutes Brewery
Discretion
E.J. Phair
Faction Brewing
Farm Creek
Fieldwork
Fort Point
Green Flash
High Water
Highway 1 Brewing
Hop Dogma Brewing
Magnolia
Marin Brewing Company
Morgan Territory
Moylan's
New Bohemia
Santa Clara Valley
Santa Cruz Ale Works
Sudwerk Restaurant & Brewery
Temescal
Track 7
Tickets are $30 ($35 at the door) and include a keepsake tasting jar and unlimited tastings. Designated driver tickets are $10.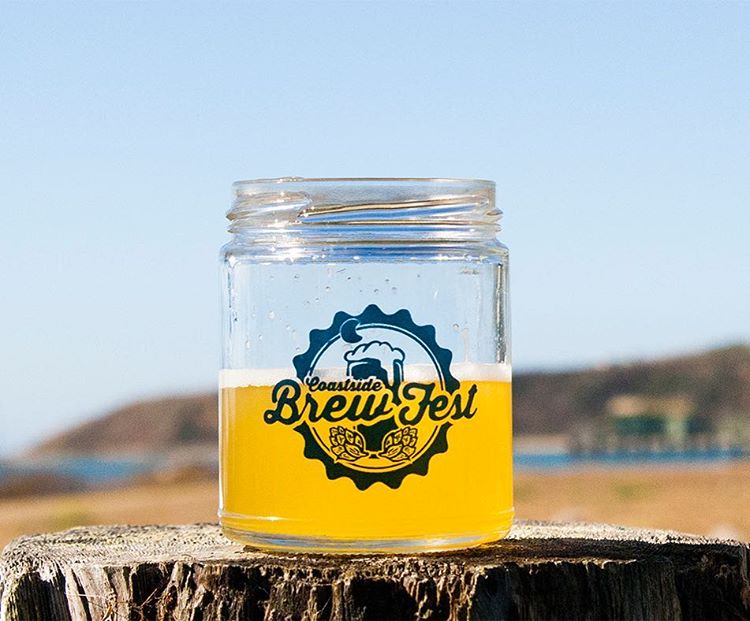 For additional information and to purchase tickets, visit www.coastsidebrewfest.com.
This is a benefit for Mavericks Coastside Foundation; a portion of the evening's proceeds will be donated to Coastside Hope.
Pacific Standard Taproom & Growler Station
Congratulations are in order! Half Moon Bay Brewing Company officially opens its first outpost today in Berkeley (Go Bears!).
Pacific Standard Taproom & Growler Station aims to become the premier local destination for craft beer, offering a wide variety of 16 to 24 local and regional beers on tap, including, of course, Half Moon Bay Brewing's own beers.
Pacific Standard also features a rotating assortment of ciders and Northern California wines, as well as growlers and bottles of Half Moon Bay Brewing beers.
To complement the taproom's local beer, wine and cider, chef Federico Godinez – the executive chef at Half Moon Bay Brewing – has crafted a small, eclectic menu featuring locally sourced meats, cheeses and produce. Opening menu items include:
Seasonal Salad
Prawns
Local Pretzels
Ceviche
Hummus
Charcuterie Board
Panini (Vegeterian, Andouille or PLT)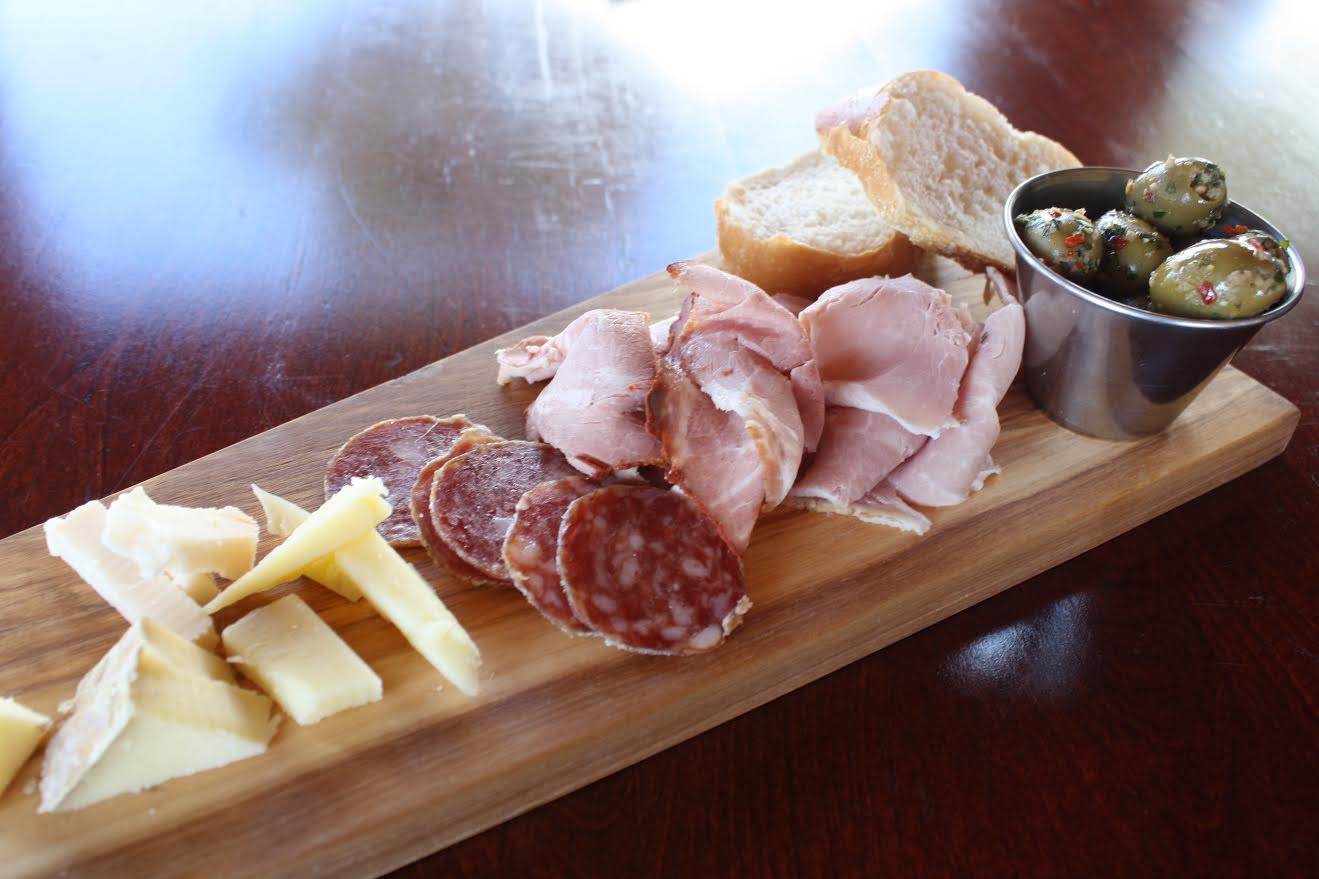 To develop the concept for Pacific Standard, Half Moon Bay Brewing Company general manager Nate Rey enlisted the expertise of Joel DiGiorgio, a Berkeley-based food and beverage consultant with Farm League Design & Management Group, and promoted Half Moon Bay Brewing manager Kyle McCarthy to director of business development.
With custom decor, eclectic elements and an urban location, the atmosphere at Pacific Standard Taproom & Growler Station seeks to achieve the balance between refined, cool and approachable. Additional features include natural wood colors, large, communal tables, recessed lighting and pin lights that illuminate the bar.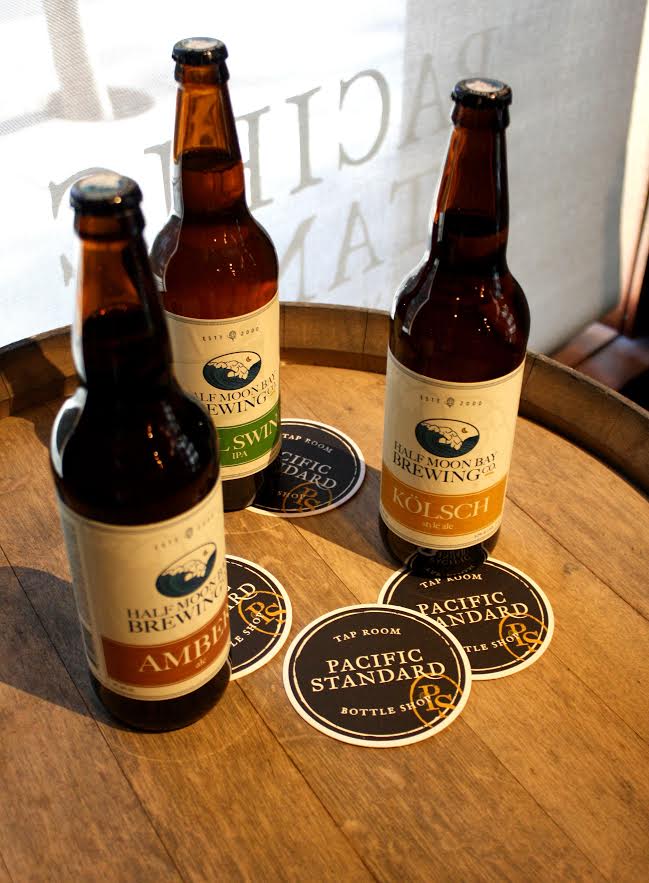 "We're excited to expand our footprint beyond Half Moon Bay and introduce a new community to our extensive selection of top-quality, hand-crafted beers, and feature brews made by other West Coast breweries," said Rey. "At Pacific Standard, we want our guests to experience the very best elements of the Coastside in an urban, casual environment."
Pacific Standard Taproom & Growler Station is located at 2055 Center Street in Berkeley, CA. Starting today – October 19, 2016 – the taproom will be open Sunday through Thursday from 11am to 11pm and Friday and Saturday from 11am to midnight.
Additional information is available at pacificstandardtaproom.com. Photos courtesy of HMB Brewing Co.