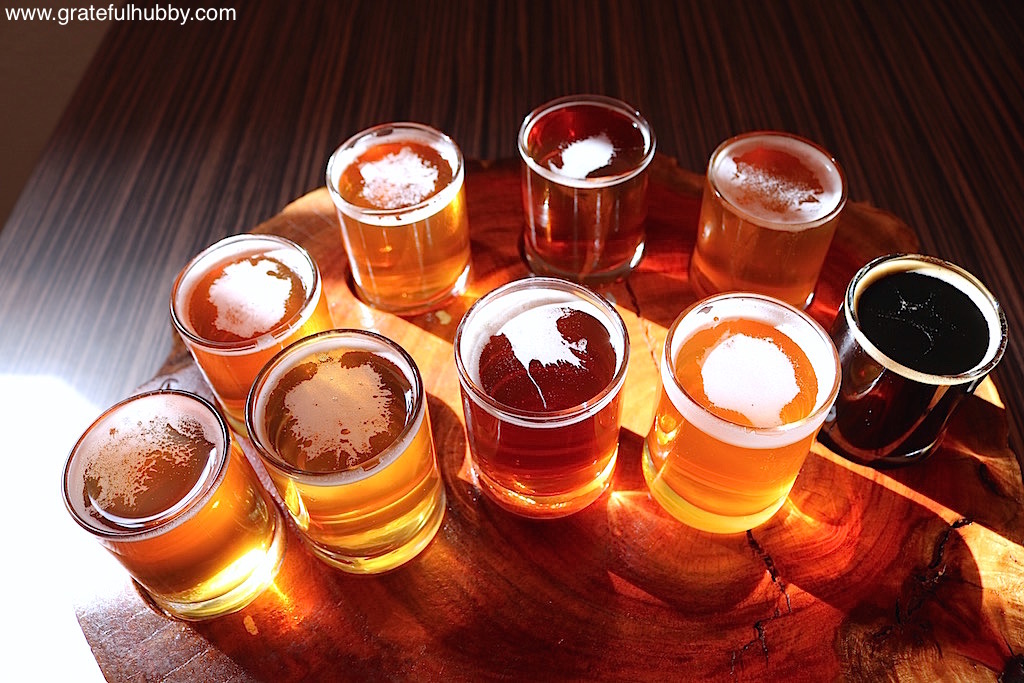 It's been a busy year for Santa Clara's Golden State Brewery.
Their brewery and taproom space – located in the old Memorex building at 1252 Memorex Drive – has become a popular attraction for the many locals who are drawn to the creative, well-crafted, tasty beers and the friendly vibe and service.
Golden State Brewery made big news last month with the opening of the GSB Tap Room at Voltaire Beach House in San Diego's Ocean Beach neighborhood. The Tap Room features 12 Golden State Brewery beers on tap and a number of bottled offerings.
One-Year Anniversary Party
To celebrate their one-year anniversary, Golden State Brewery is throwing a party this Friday, Feb. 24 from 3pm to midnight.
$30 gets you a souvenir pint glass with unlimited pours during the event. $5 individual beer tickets will also be sold.
The current beer lineup – a mix of year-long and seasonal offerings – includes the following:
Bay Area Blonde
Golden Gate Red Ale
Eureka! IPA
Cold Brew Coffee Stout
Heritage Honey Ale
Poppy Pale Ale
"Pearsuit" of Happiness Pilsner
Cinnabrown (Nut Brown Ale)
Pumpkin Pie Milk Stout (Nitro)
I-5PA (Northeastern Style "Juicy" IPA)
Belgian Witbier
Food will be available for purchase courtesy of Smoked Out BBQ, Sarah's Latin Taste and Mama Bear's Oven Baked Treats. There'll be live music by Math Class (6:30pm-9:30pm) as well as raffle prizes. The good folks of Beer Snobiety will also be on hand.
Q & A with Owner and Head Brewer Seth Hendrickson
I recently caught up with the affable Seth Hendrickson, owner and head brewer of Golden State Brewery.
Congrats on the one-year mark! How does it feel to reach this milestone?
It's great. It feels like a whole lot longer honestly. The taproom has been open for a year, but work on it and the brewery started before that. There's still so many people who don't know about us yet. It's exciting. I love what I do.
What's been the biggest eye opener?
Just how cool the beer community is. Everyone involved is so passionate, so personally involved. Everybody just wants to sit down and have a beer together. No one thinks that they're higher than anyone else, no matter how big or successful they are.
What's been your greatest accomplishment this past year?
When the taproom opened, we started off with 4 to 5 beers. We're up to 12 to 13 beers. We have all our brewery equipment now, fully functioning. We'll reach full capacity in six months. We now understand our style, of mixing in batches of seasonal beers throughout the year, like our Strawberry Smash, "Pearsuit" of Happiness Pilsner and I-5PA.
What can we look forward to in the coming year for Golden State Brewery?
We're going to start construction on a restaurant and brewery in downtown Gilroy (7560 Monterey St.), to be called Golden State Brew and Grill.
We have the building and are now in the engineering phase. We hope to break ground in March.
We'll get the brewery going first with plans for a nice restaurant where families can stay for several hours and enjoy themselves, watching sports or hanging out inside or outside.
We'll be the first place with a patio on Monterey Road in Gilroy history.
Anything else to add?
Thank you to everyone for your support, especially to our regulars who come in weekly and monthly wanting to try the newest beers. It's amazing to see hundreds show up whenever we release a new beer. Without them, we wouldn't be around and be able to pursue these new ventures.