In the midst of an unusually hectic summer, I was very fortunate to be able to attend a couple beer sharing meet-ups late last month.
They took place at Taplands and spearheaded by local beer enthusiast Michael Su, who brought many stellar cans to share with us fellow South Bay Beerhounds.
First up: pre-gaming with Taplands' own 40 Whacks Northeast Style IPA with Blood Orange.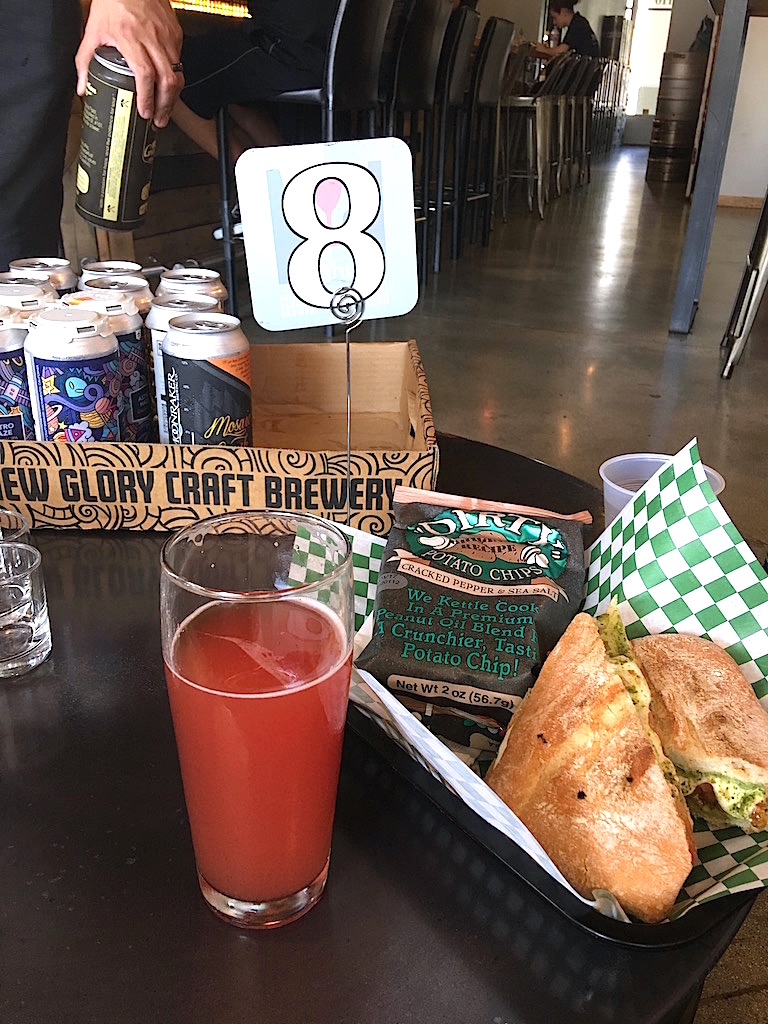 Sophia and Dale generously shared special beers as well.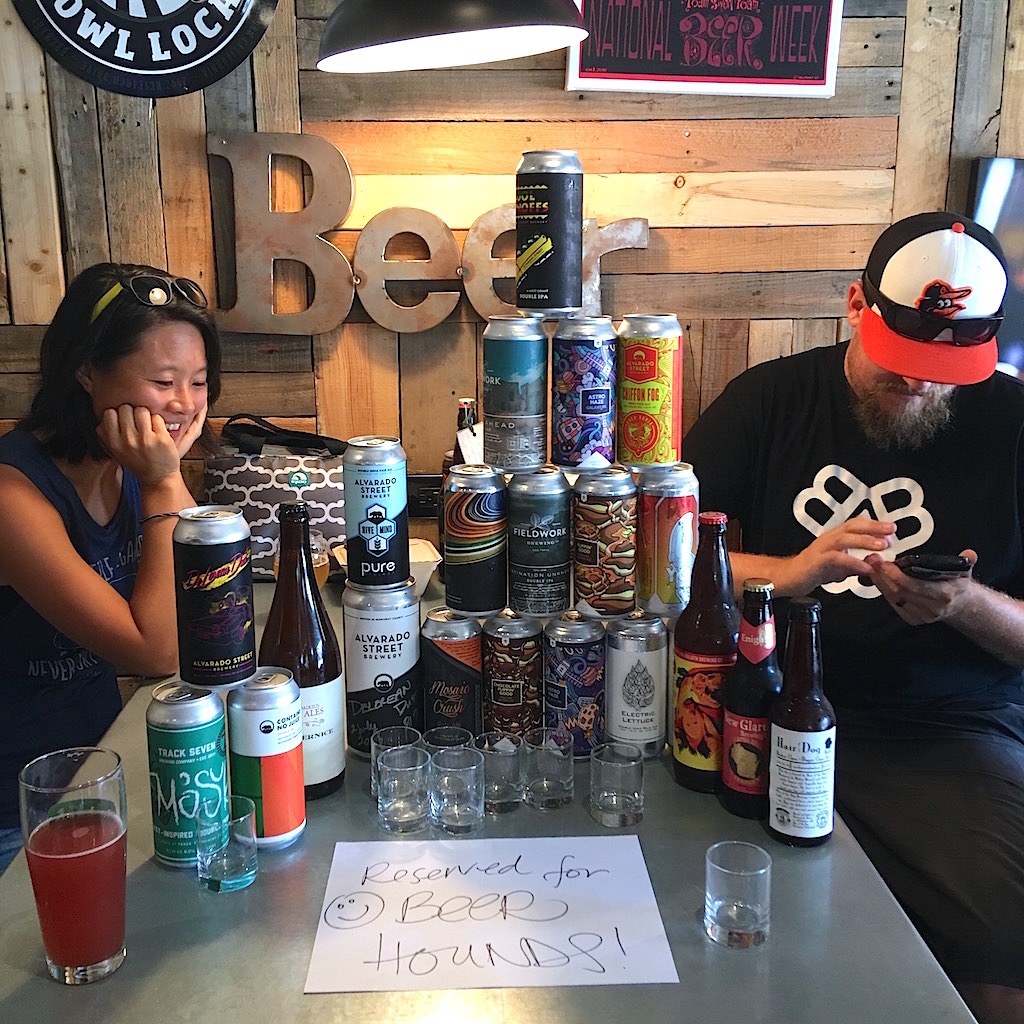 Group photo, courtesy of Jill of Taplands: Brian, yours truly, Sophia, Michael, Dale, Amanda, Terry.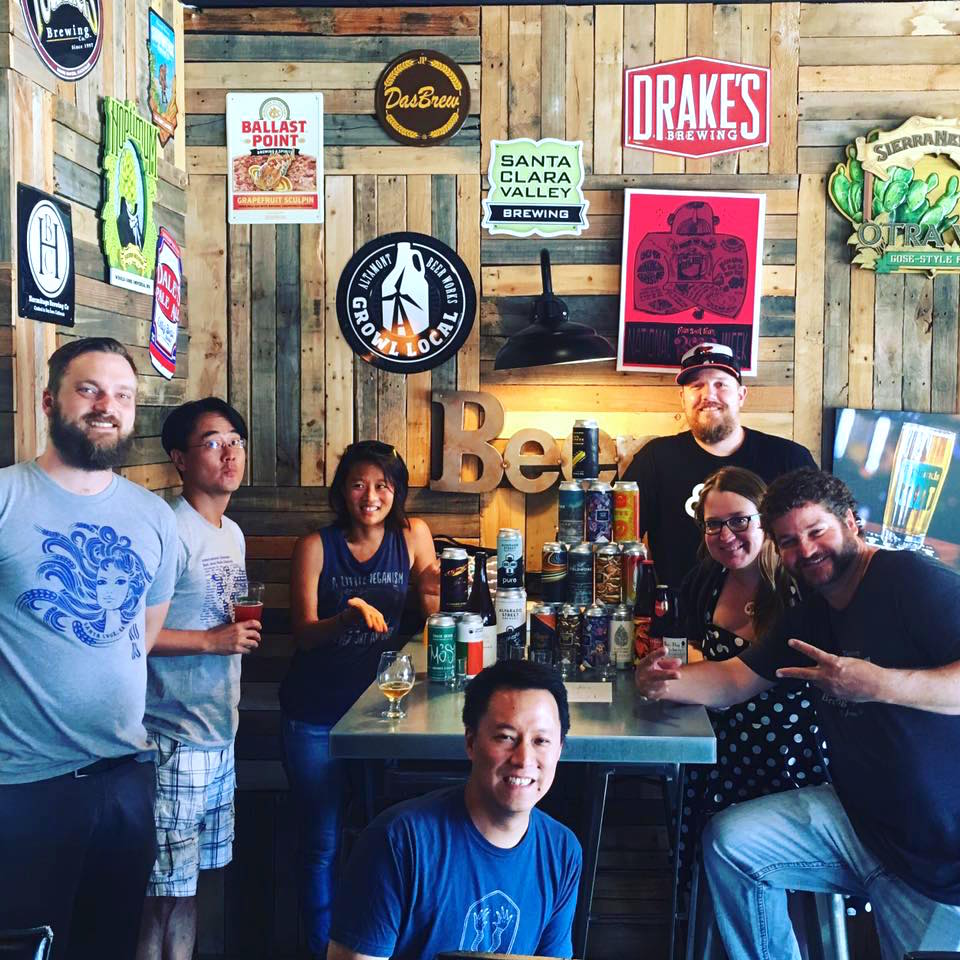 Here we go…
Sacramento's Track Seven Brewing Company Mo'Suka Northeast-Inspired Double IPA.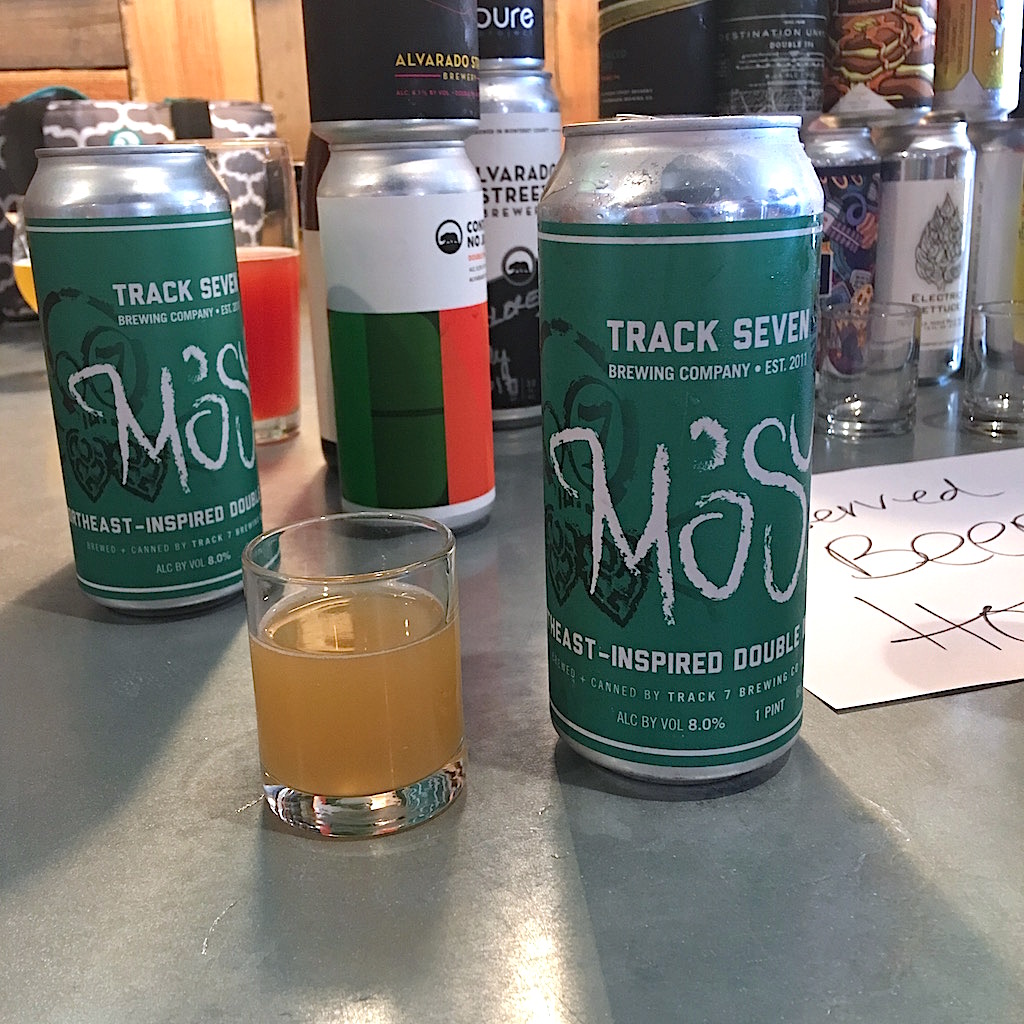 Monterey's Alvarado Street Brewery Cool Runoffs Double IPA.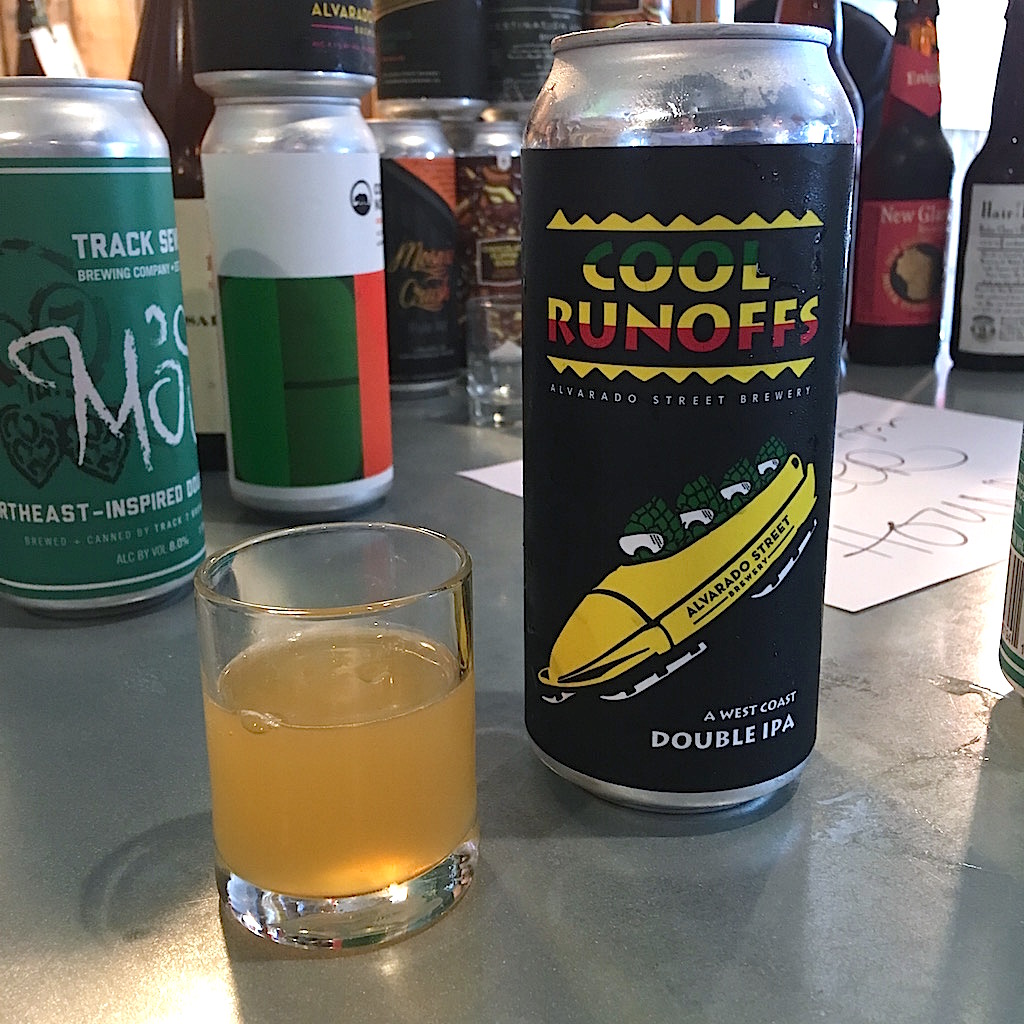 Iowa's Toppling Goliath Brewing Company King Sue Double IPA.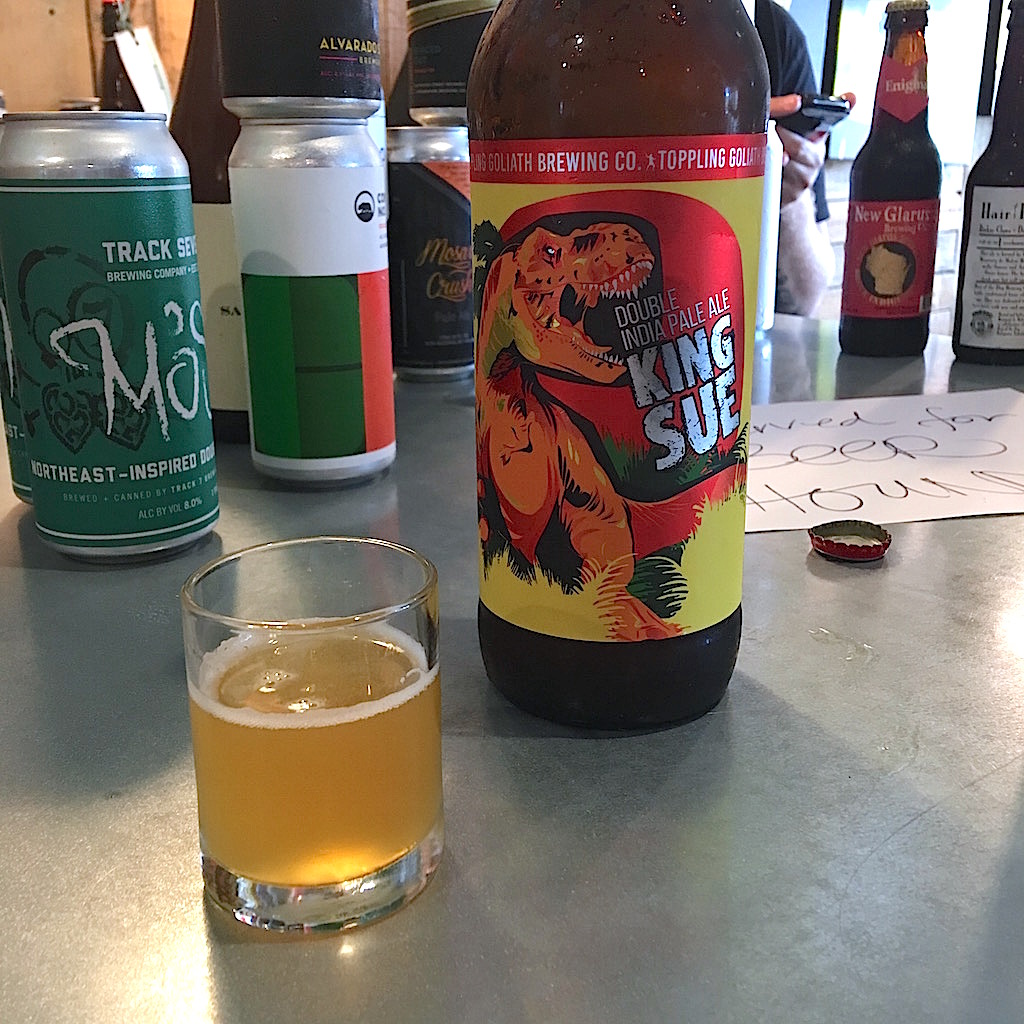 Brewed by Oregon's Hair of the Dog Brewing Company at Belgium's Brouwerij de Molen – Binkie Claws = Doggie Claws Ale Barleywine (bottle dated 8-5-15).
Florida's Funky Buddha Brewery Last Snow Coconut & Coffee Porter.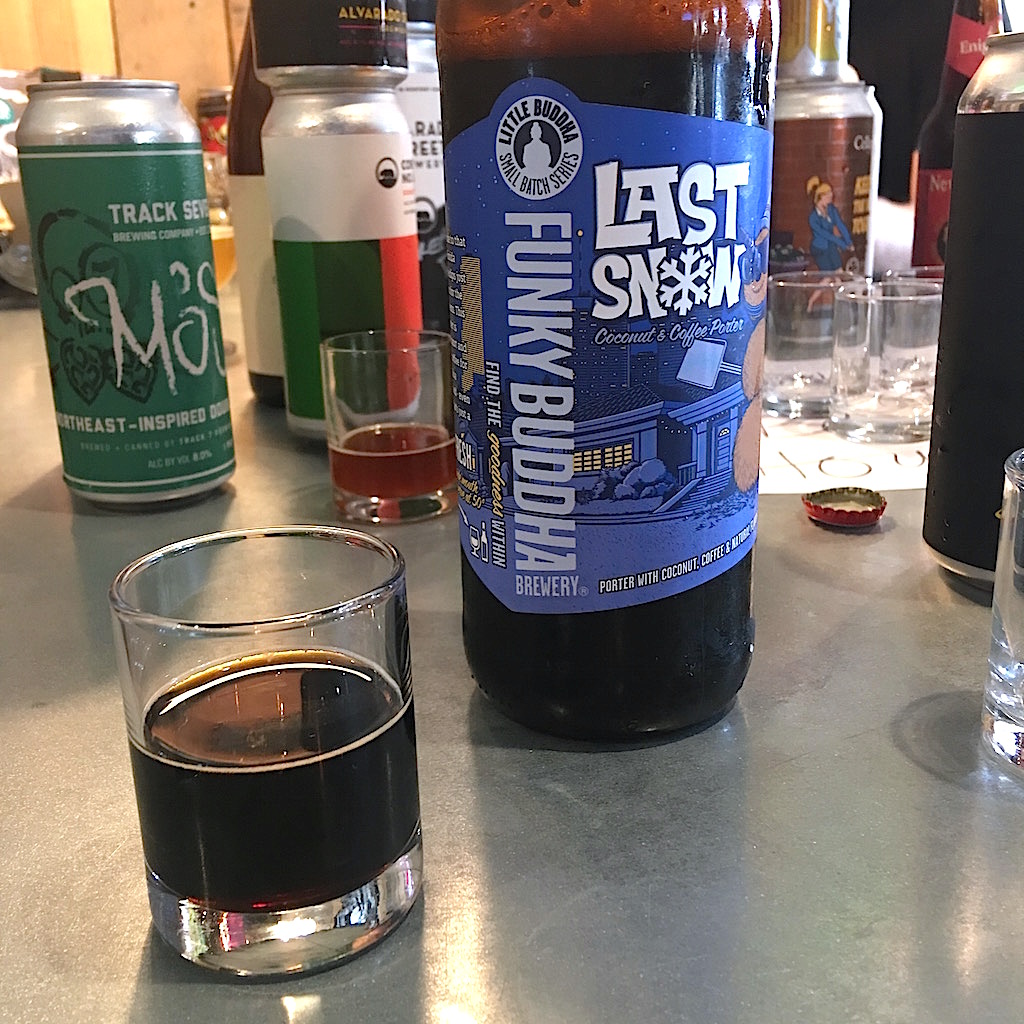 Oakland's Temescal Brewing Your Favorite Jerks IPA.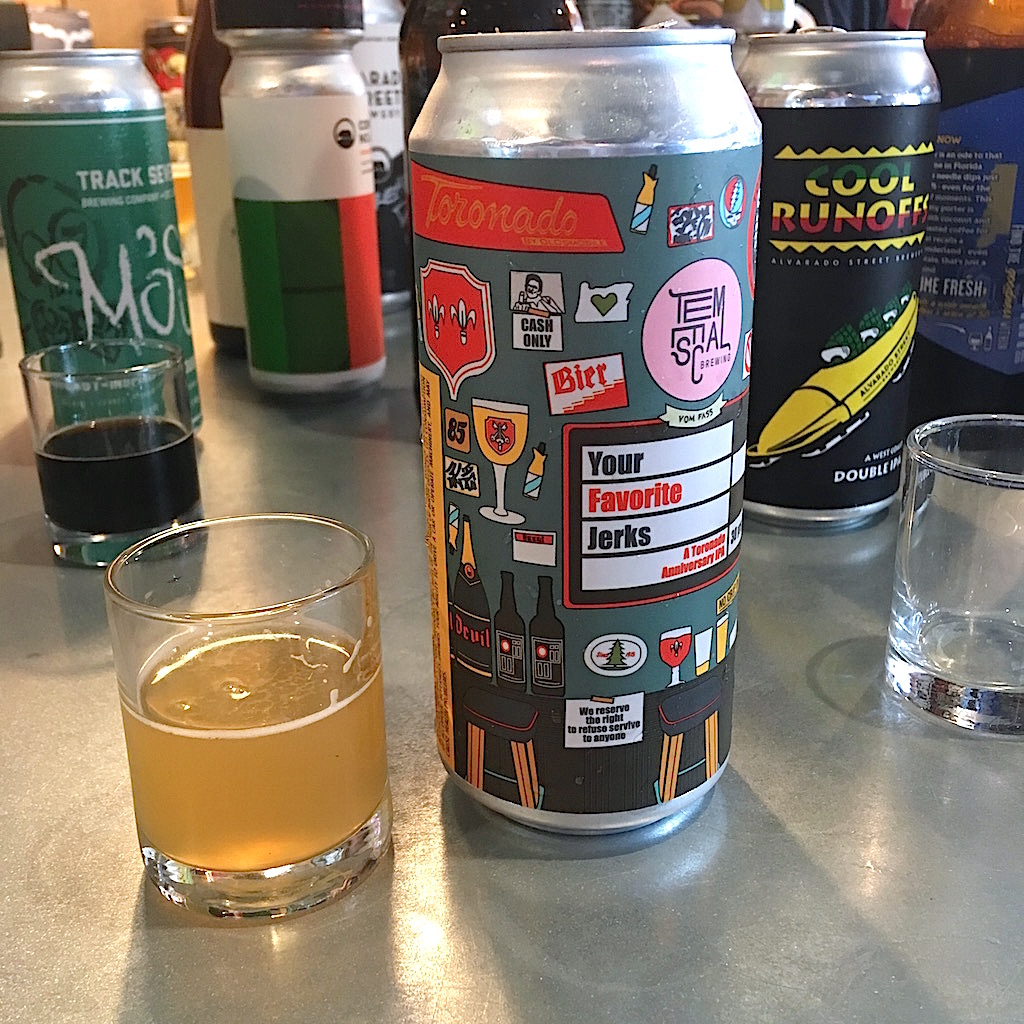 Sacramento's New Glory Craft Brewery Astro Haze Galaxy IPA.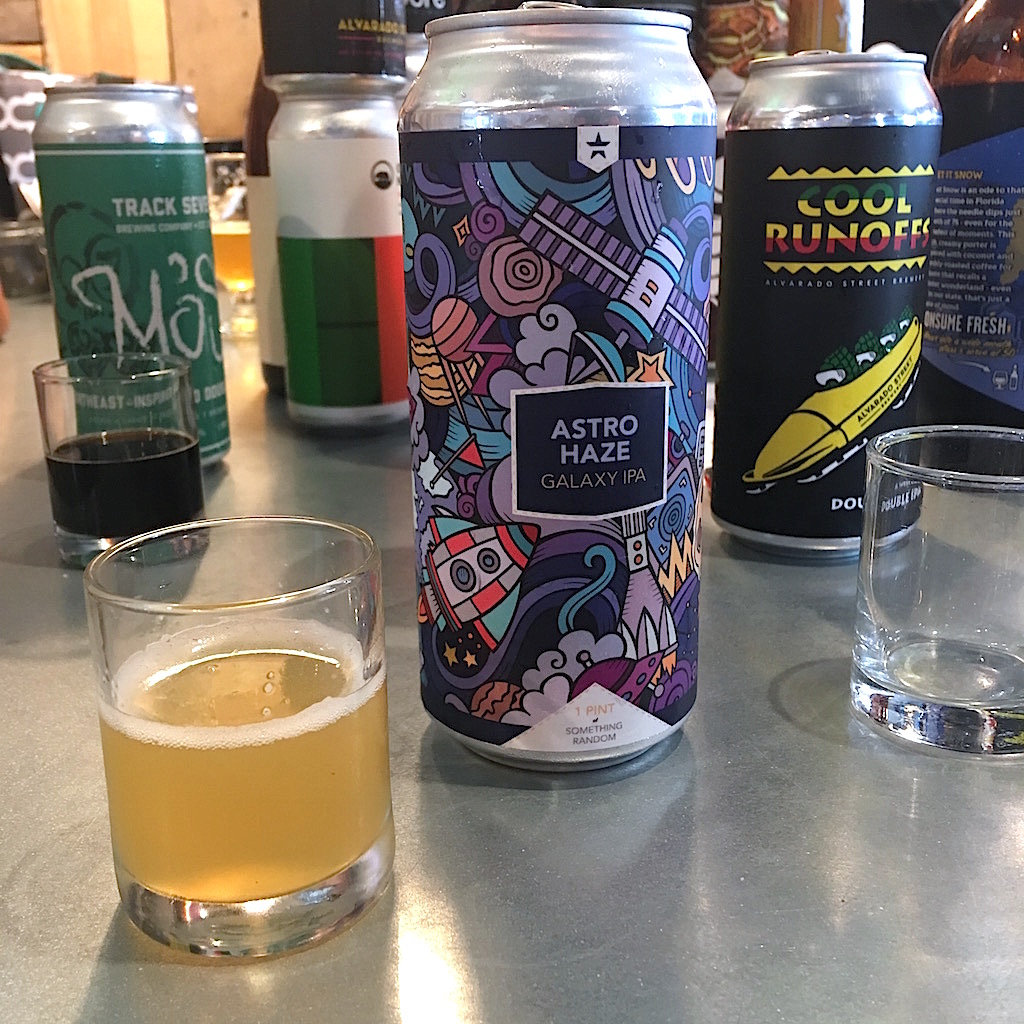 Massachusetts' Tree House Brewing Company Lights On American Pale Ale.
Massachusetts' Trillium Brewing Company Double Dry Hopped Congress Street IPA.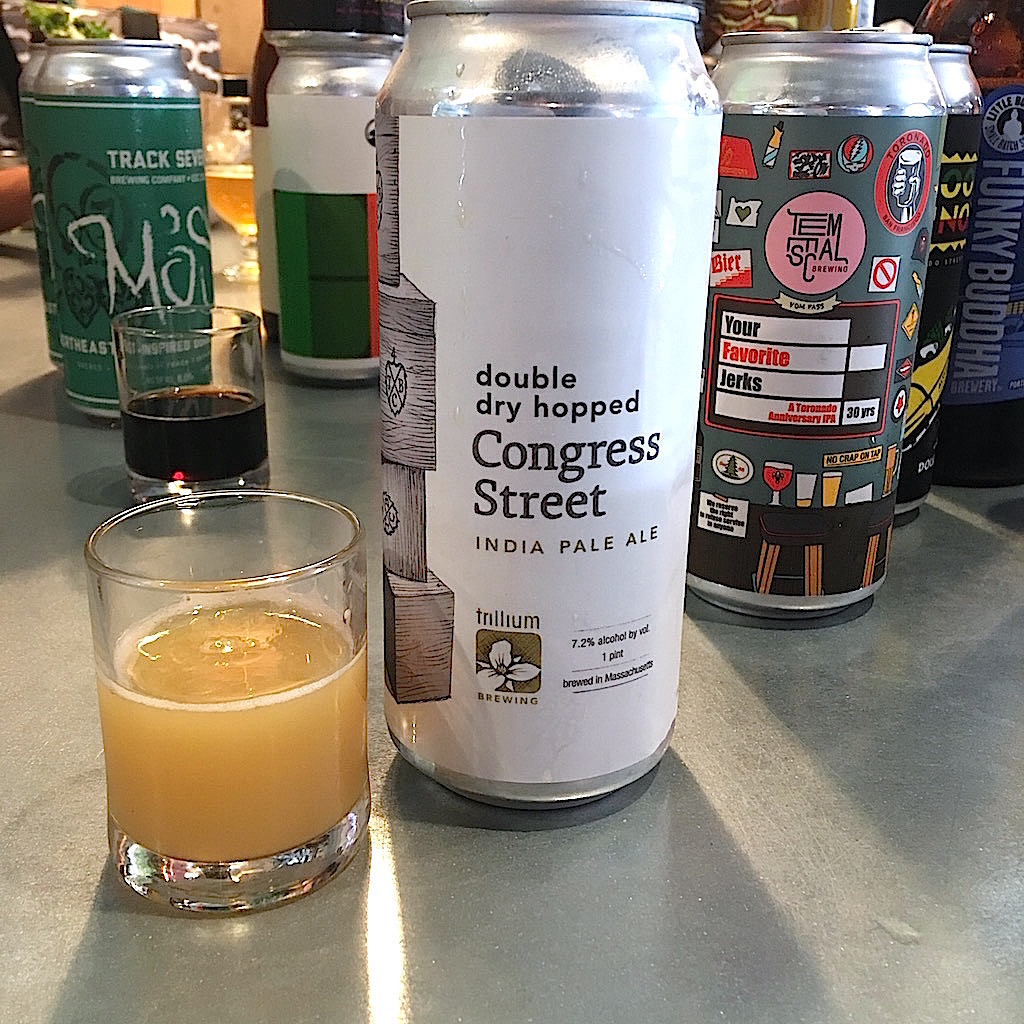 San Francisco's Cellarmaker Brewing Company collaboration with Torrance's Monkish Brewing Co. – Keeping the Family Together Double IPA.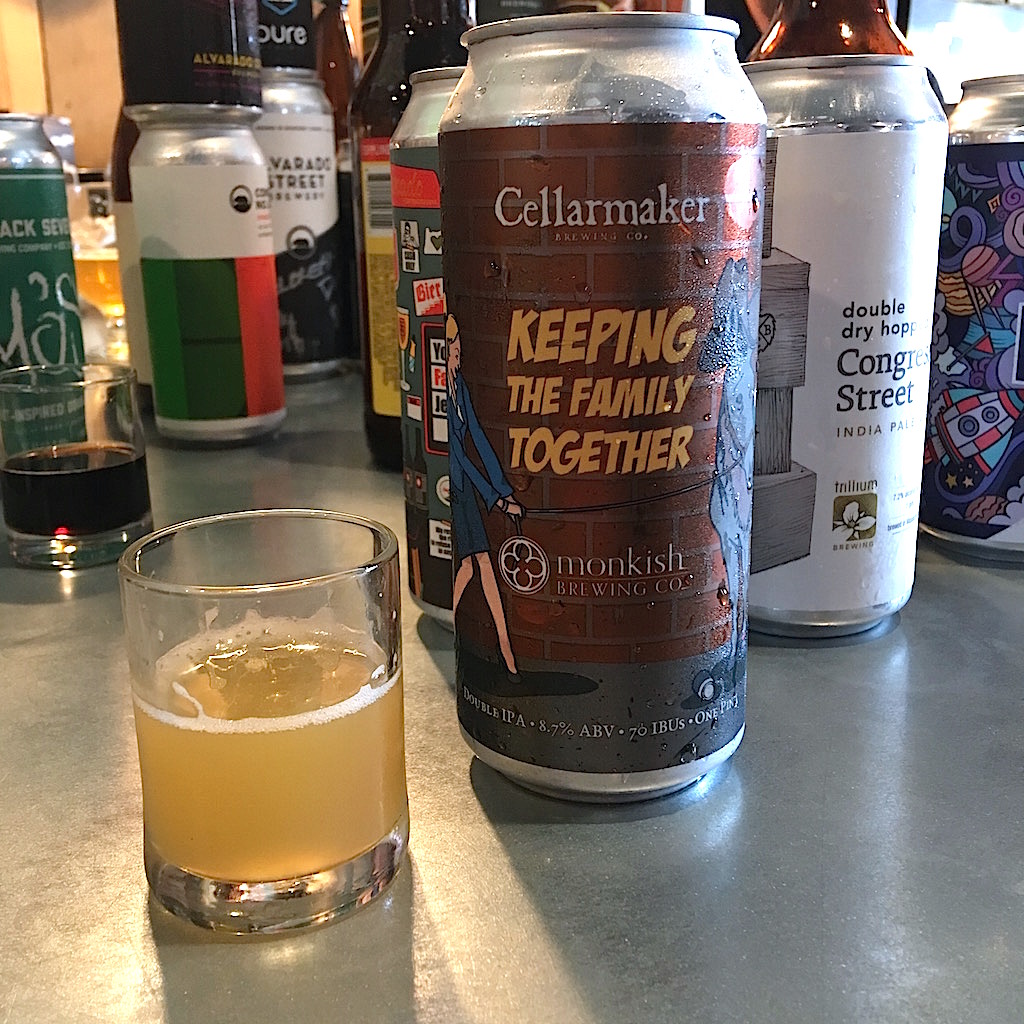 New Glory Flippin' Good Pancake Brown Ale.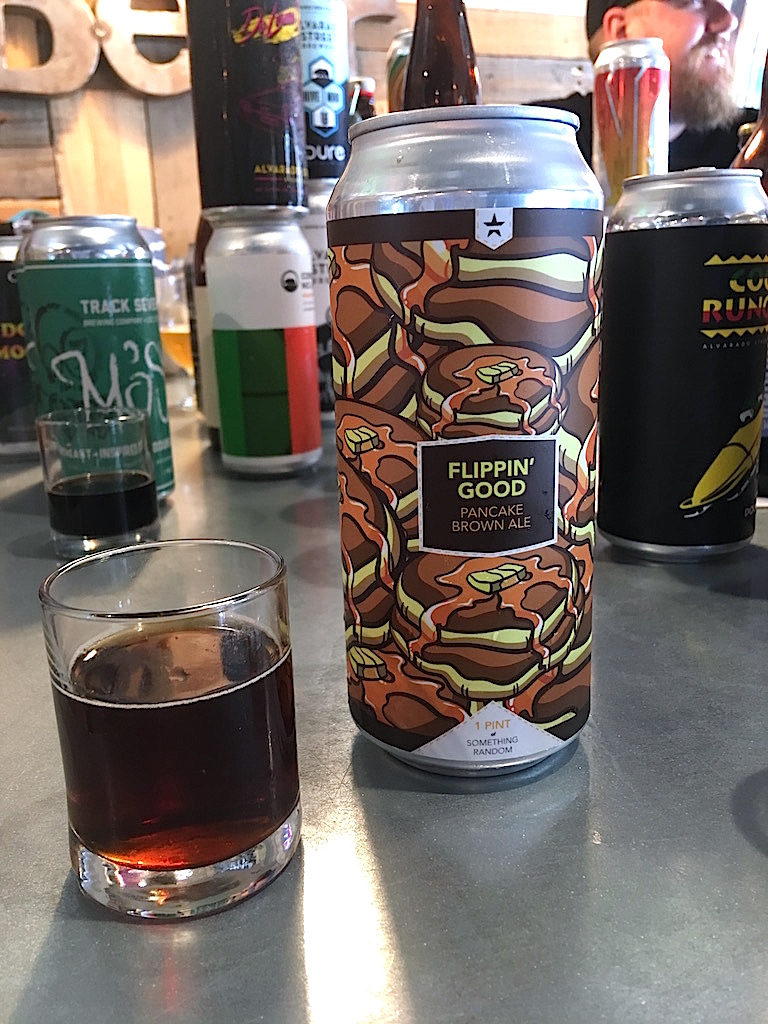 Alvarado Street Chiffon Fog IPA.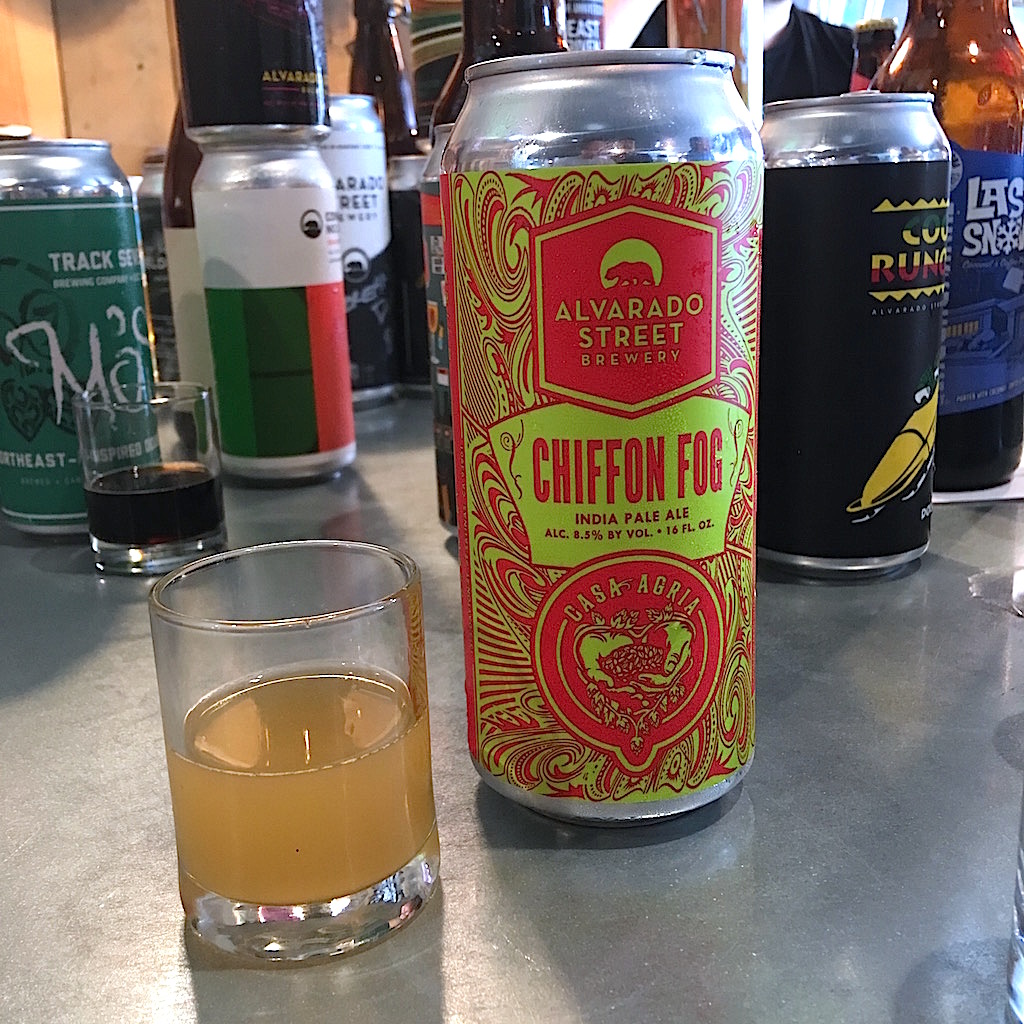 Ohio's Hoof Hearted Brewing collaboration with Maryland's RaR Brewing – Party At: Steve Guttenberg's House Double IPA.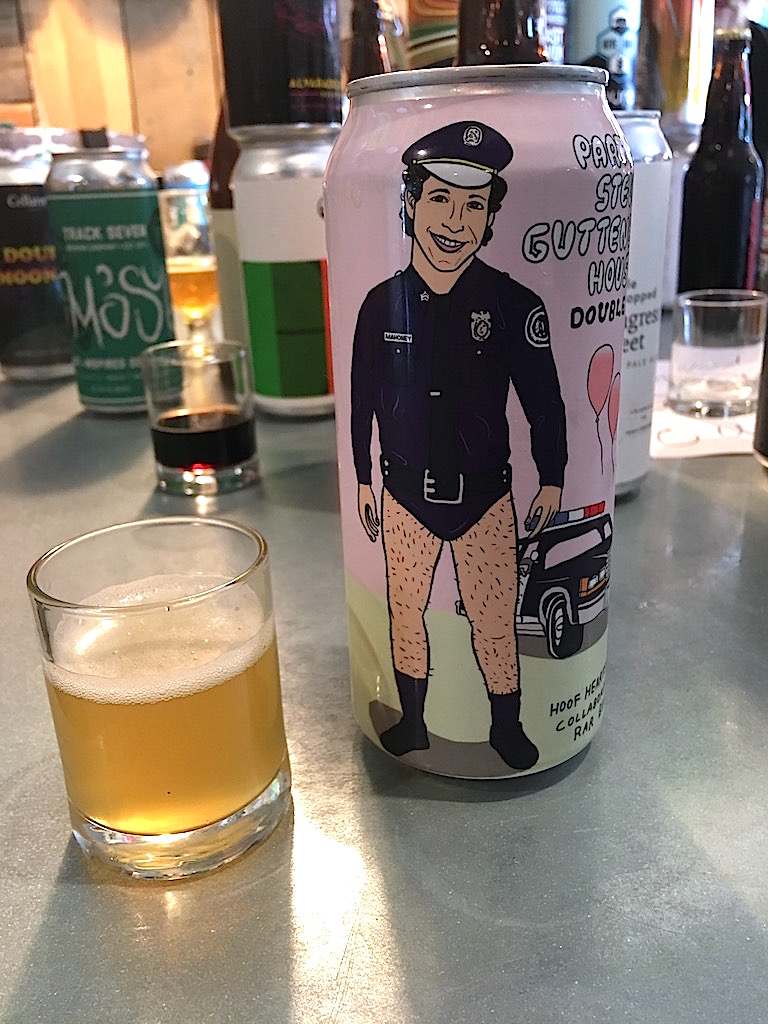 Auburn's Moonraker Brewing Company Yojo IPA.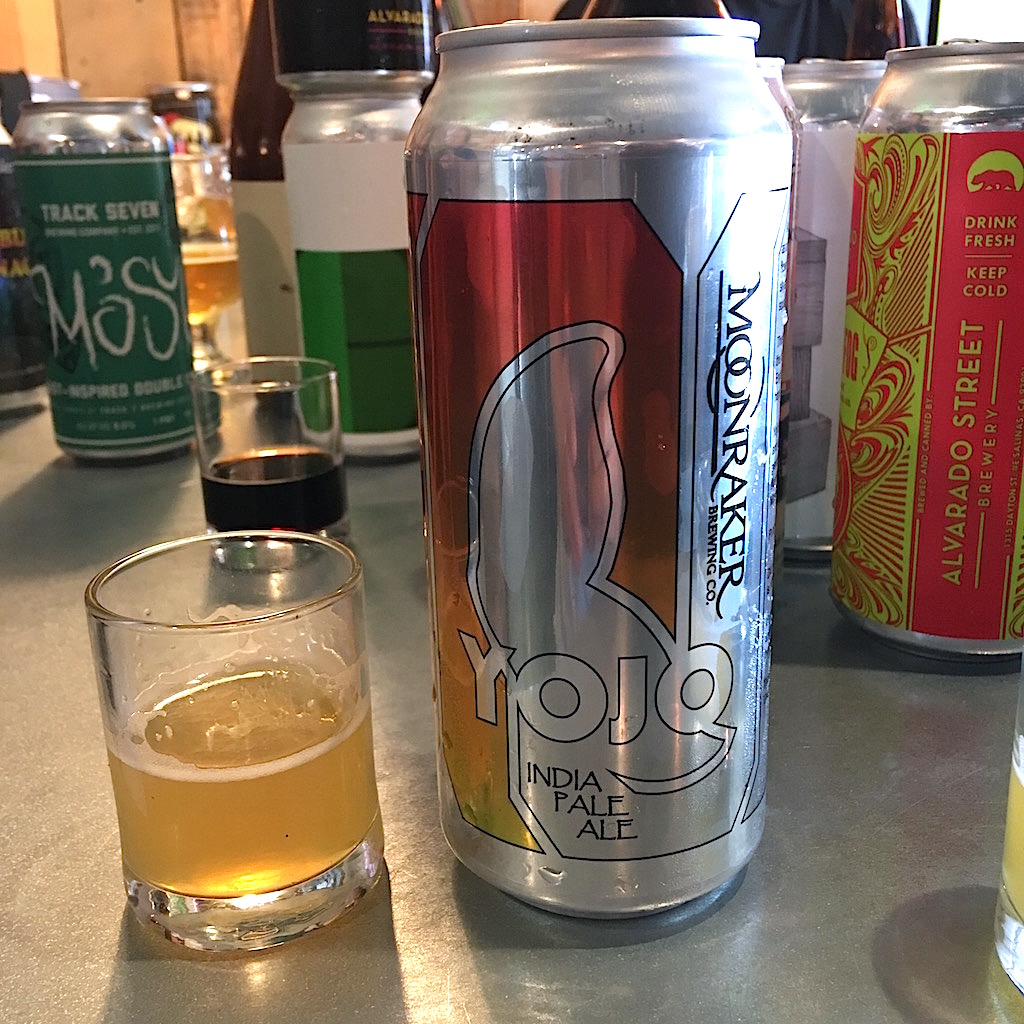 Wisconsin's New Glarus Brewing Co. Enigma Sour Brown Ale.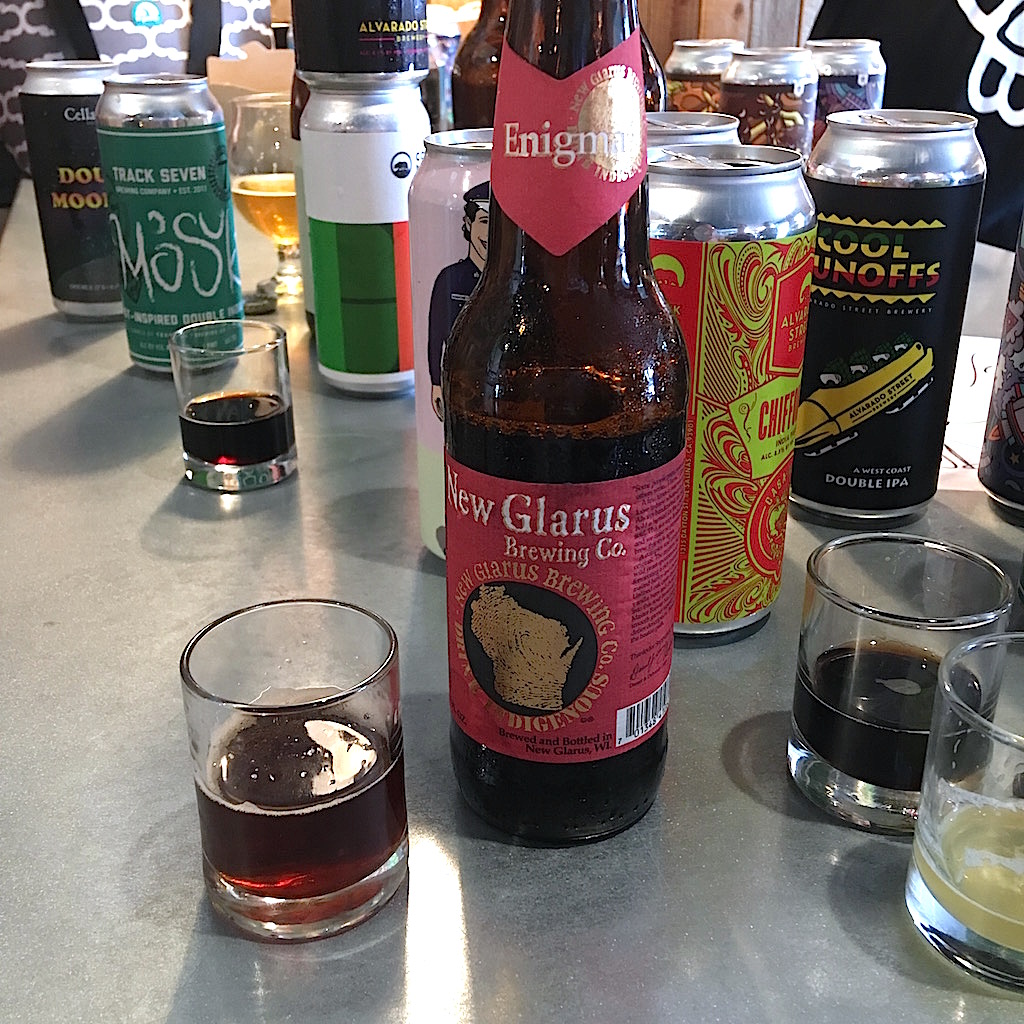 Oregon's Great Notion Brewing Juice Jr. IPA.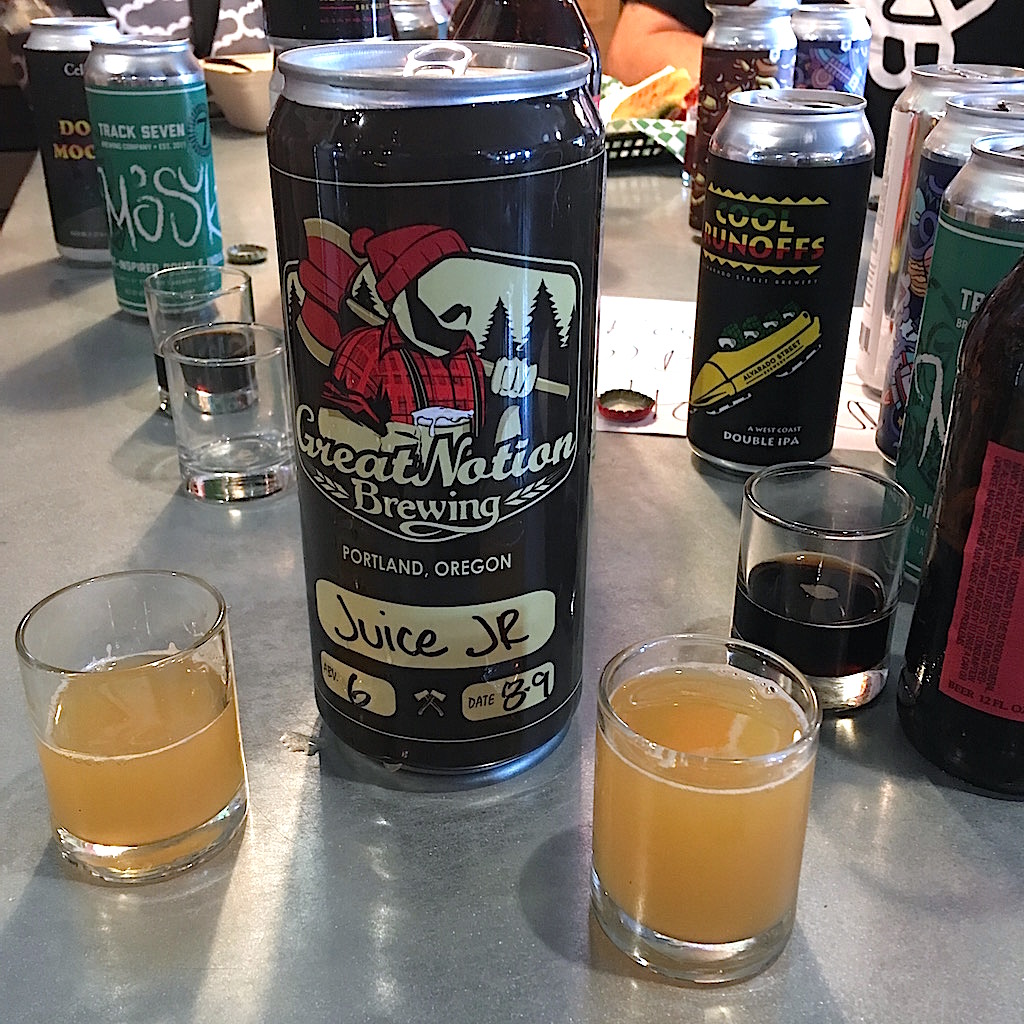 Tree House Julius IPA.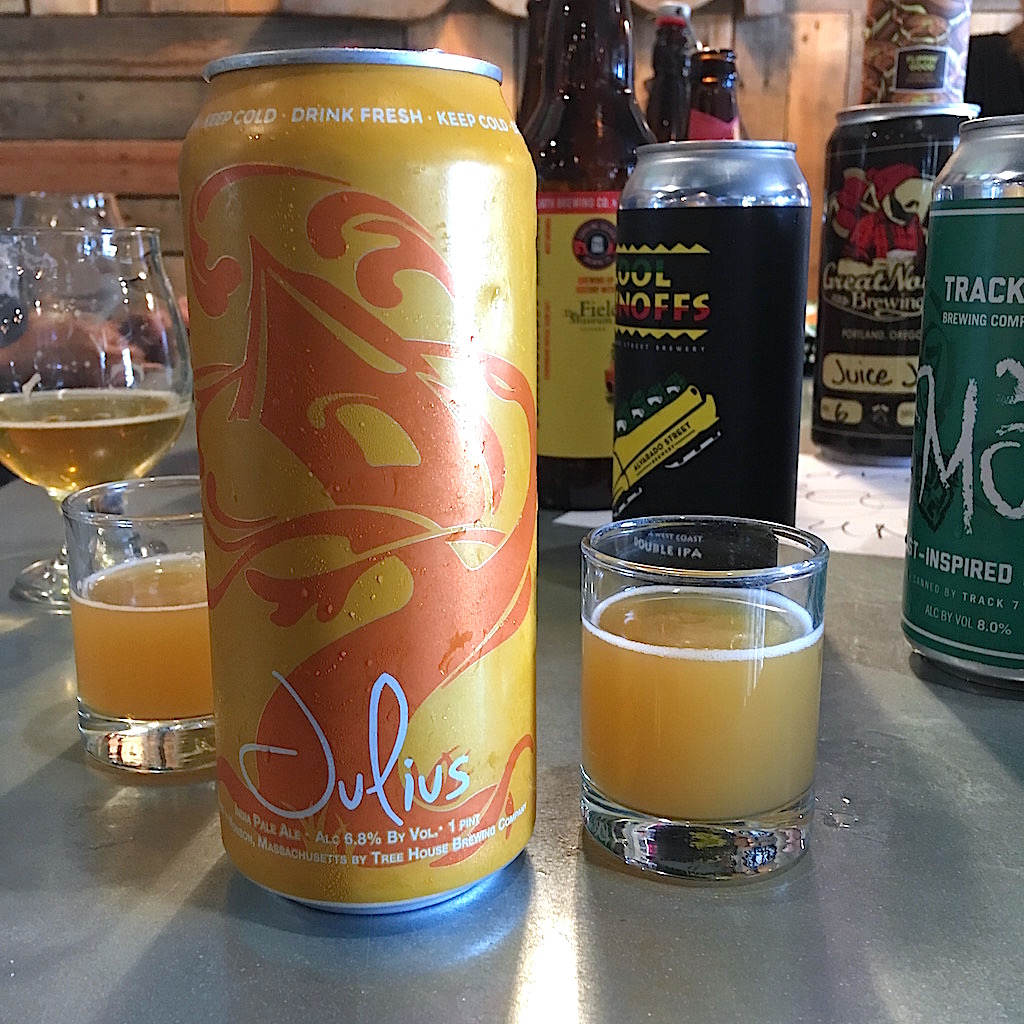 Tree House Single Shot Coffee Milk Stout.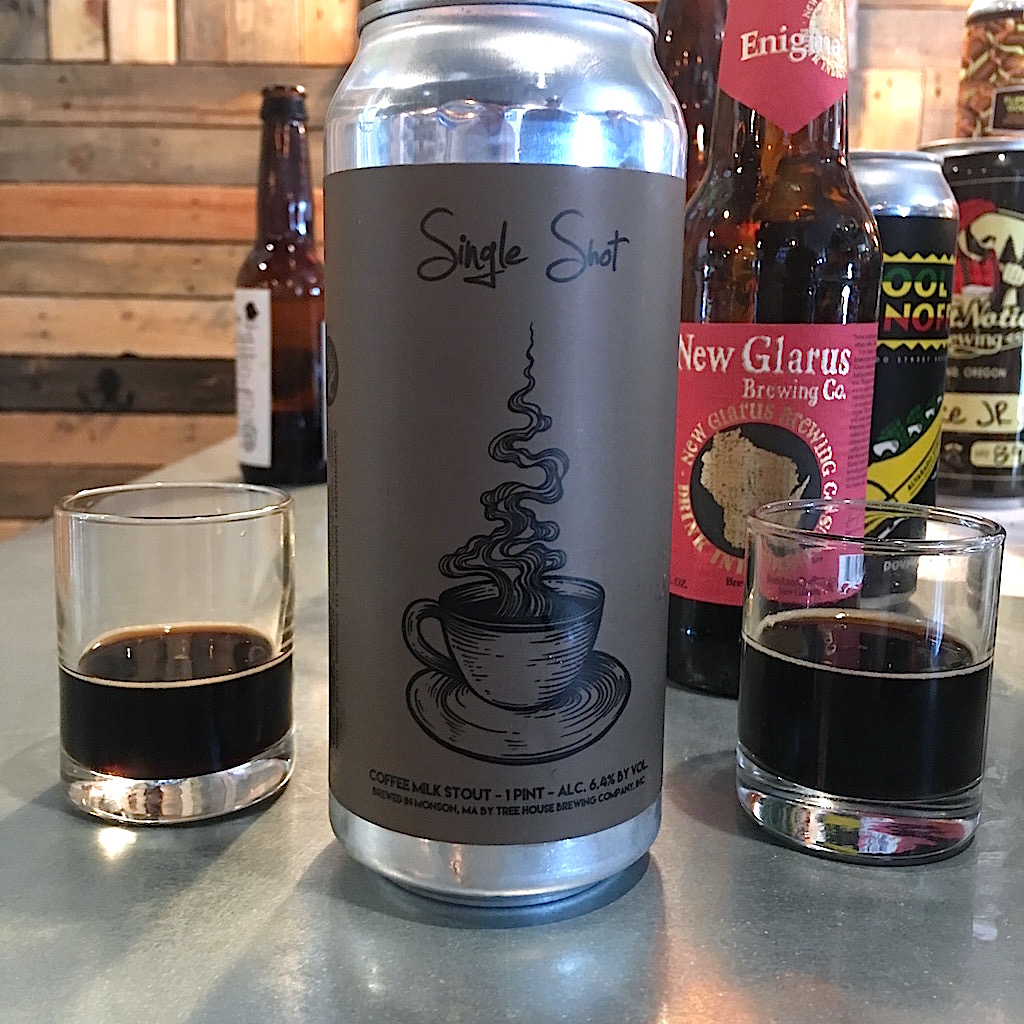 Virginia's The Veil Brewing Co. collaboration with New York's Other Half Brewing Company – All Wheat Everything Double IPA.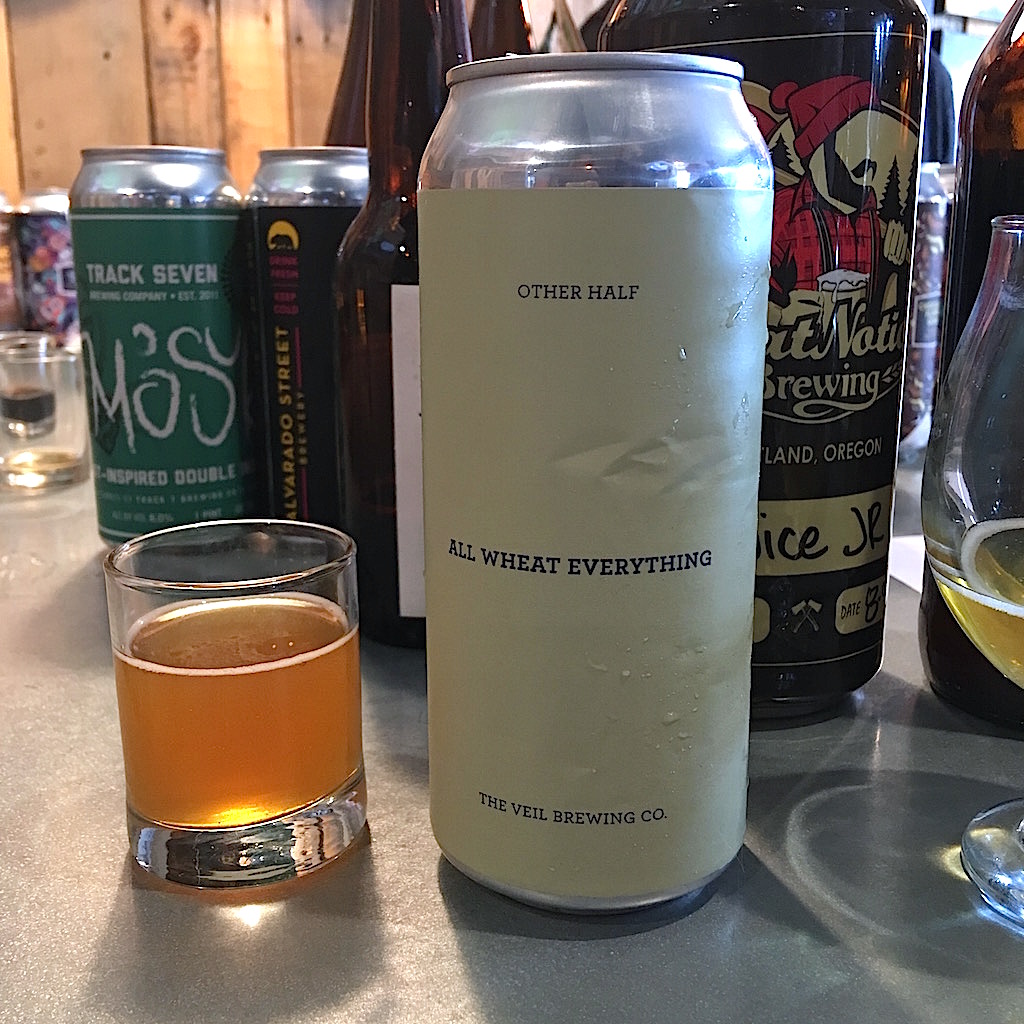 Berkeley's Fieldwork Brewing Company Shoot the Moon American Stout.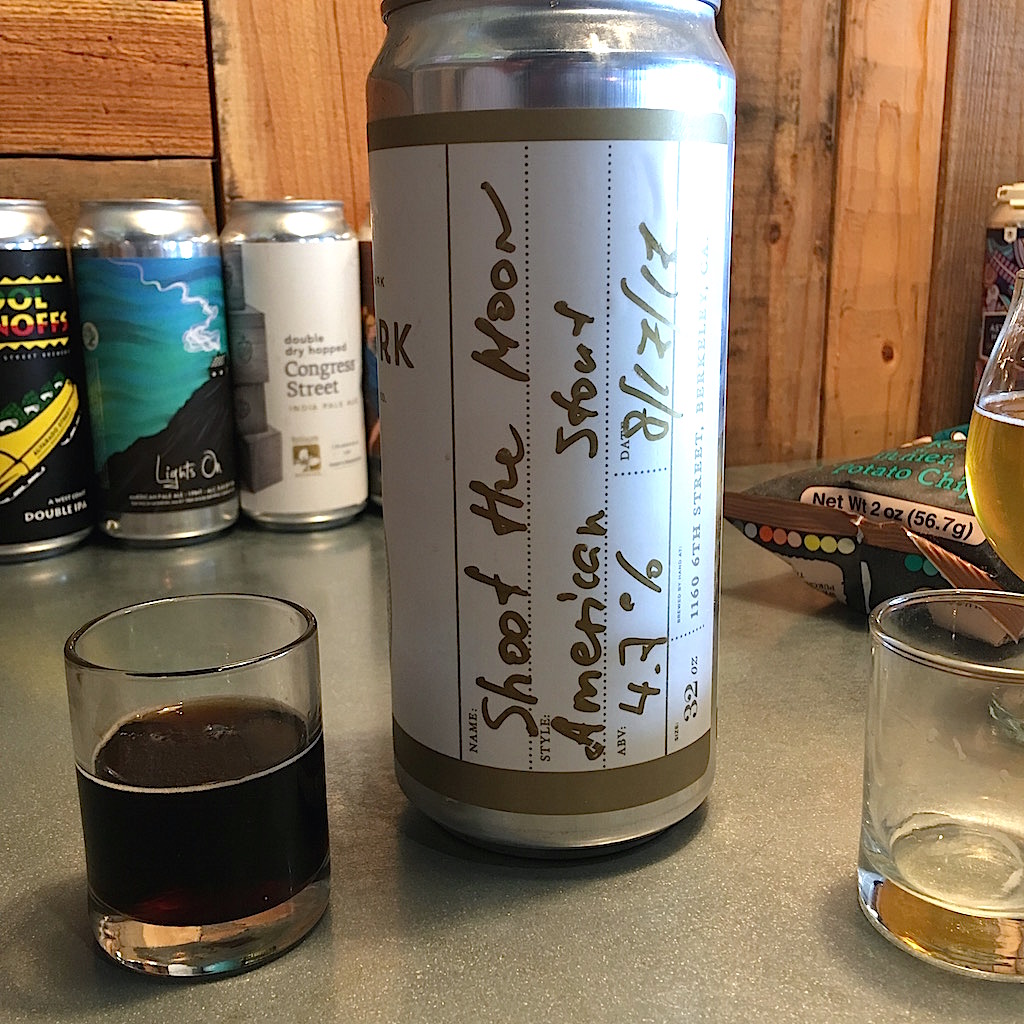 Pennsylvania's Tired Hands Brewing Company Refreshing Double IPA.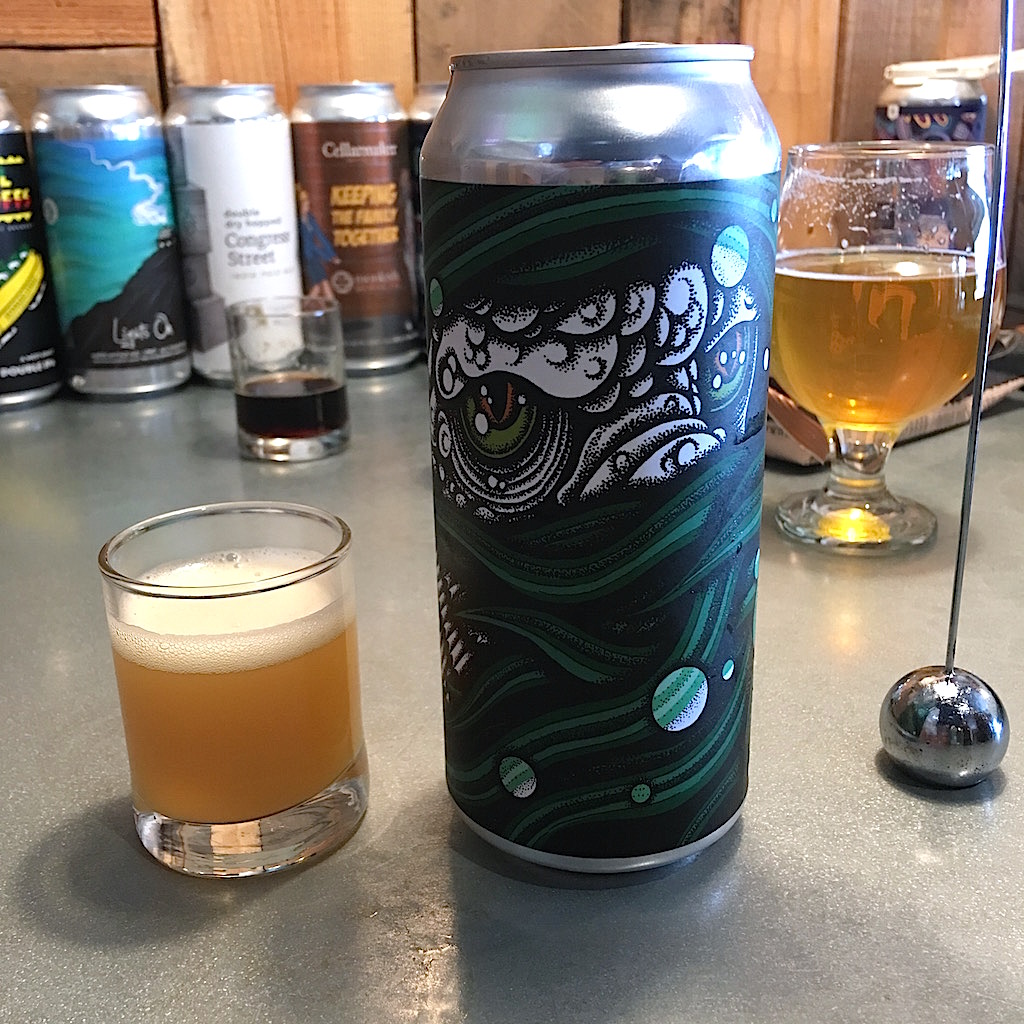 Trillium collaboration with Other Half: Two Hundred Thousand Trillion Double IPA.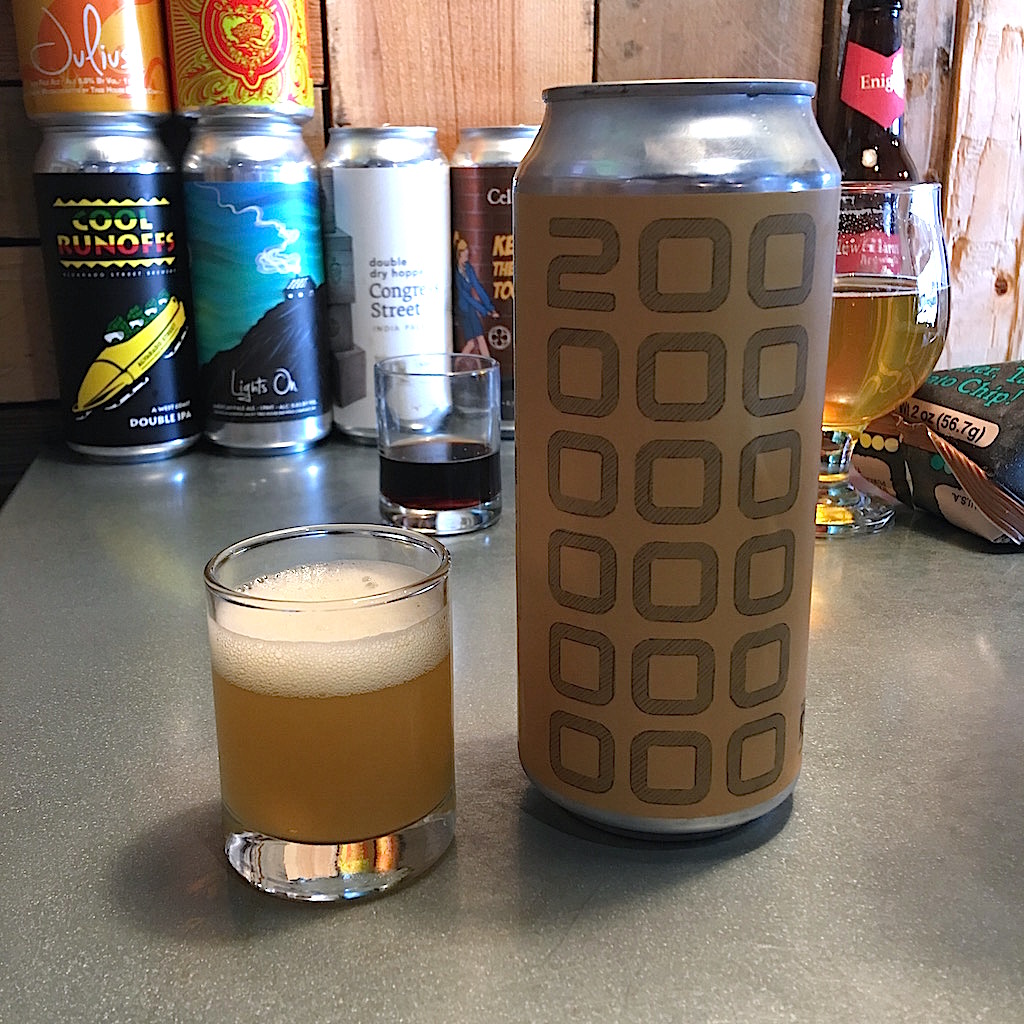 Moonraker collaboration with Alvarado St. – Electric Lettuce Double IPA.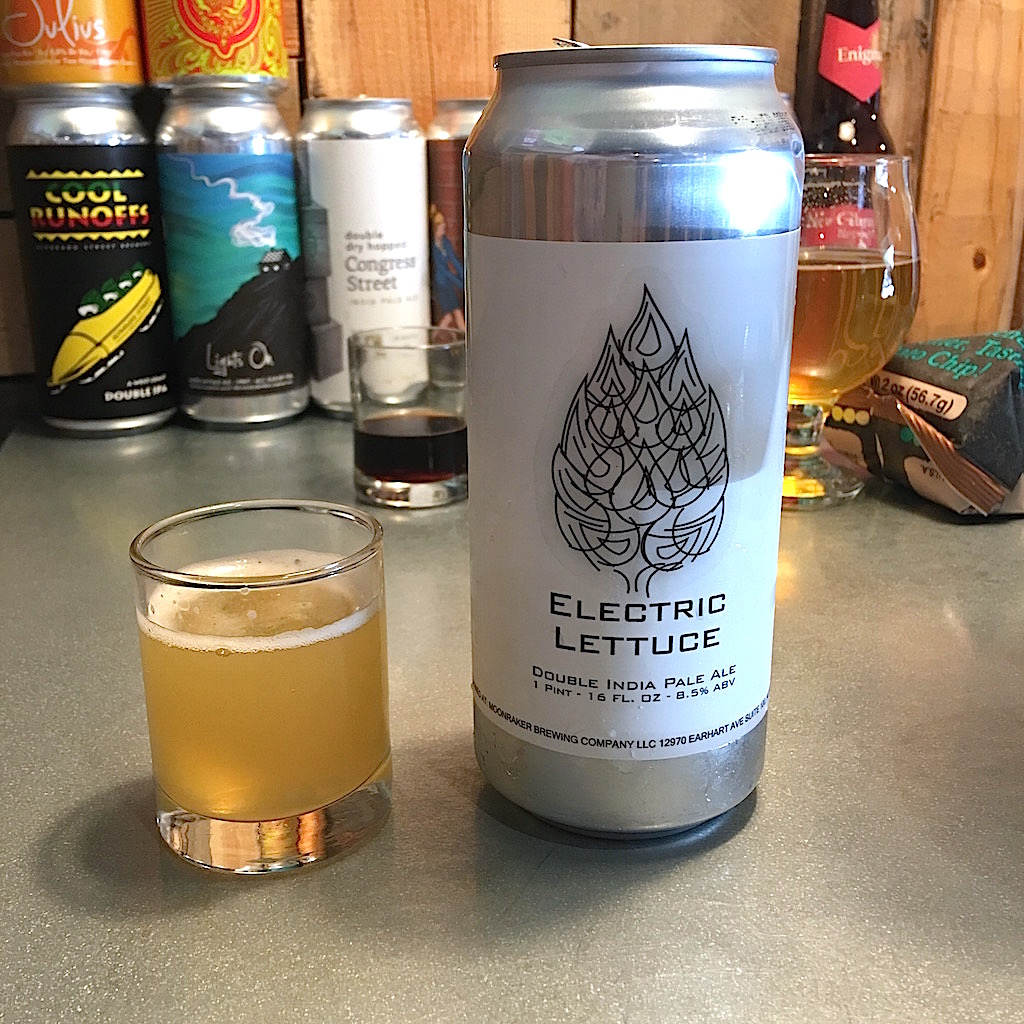 Another group photo, including Amanda, Terry, Matt, Michael, Tiyo, Brian and Dale. Cheers!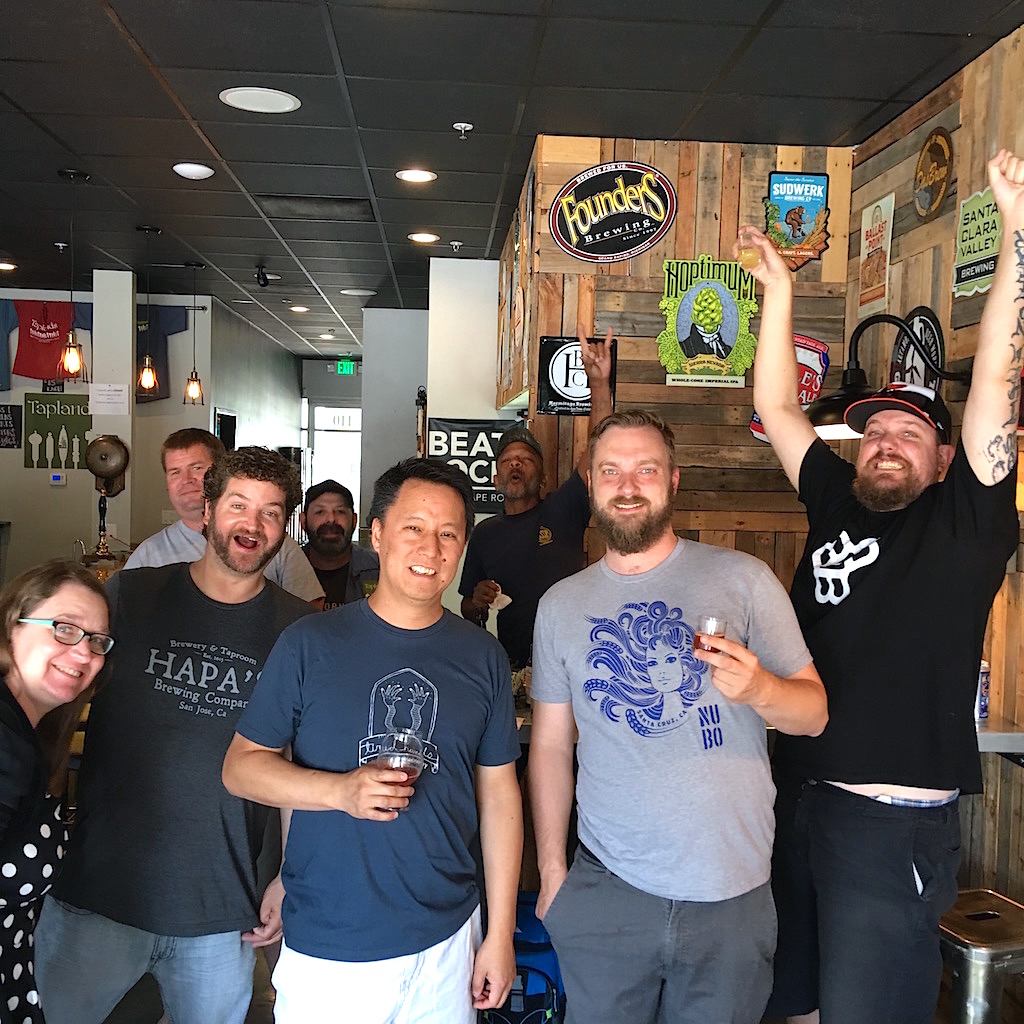 New Glarus Strawberry Rhubarb Wisconsin Wild Fruit Ale.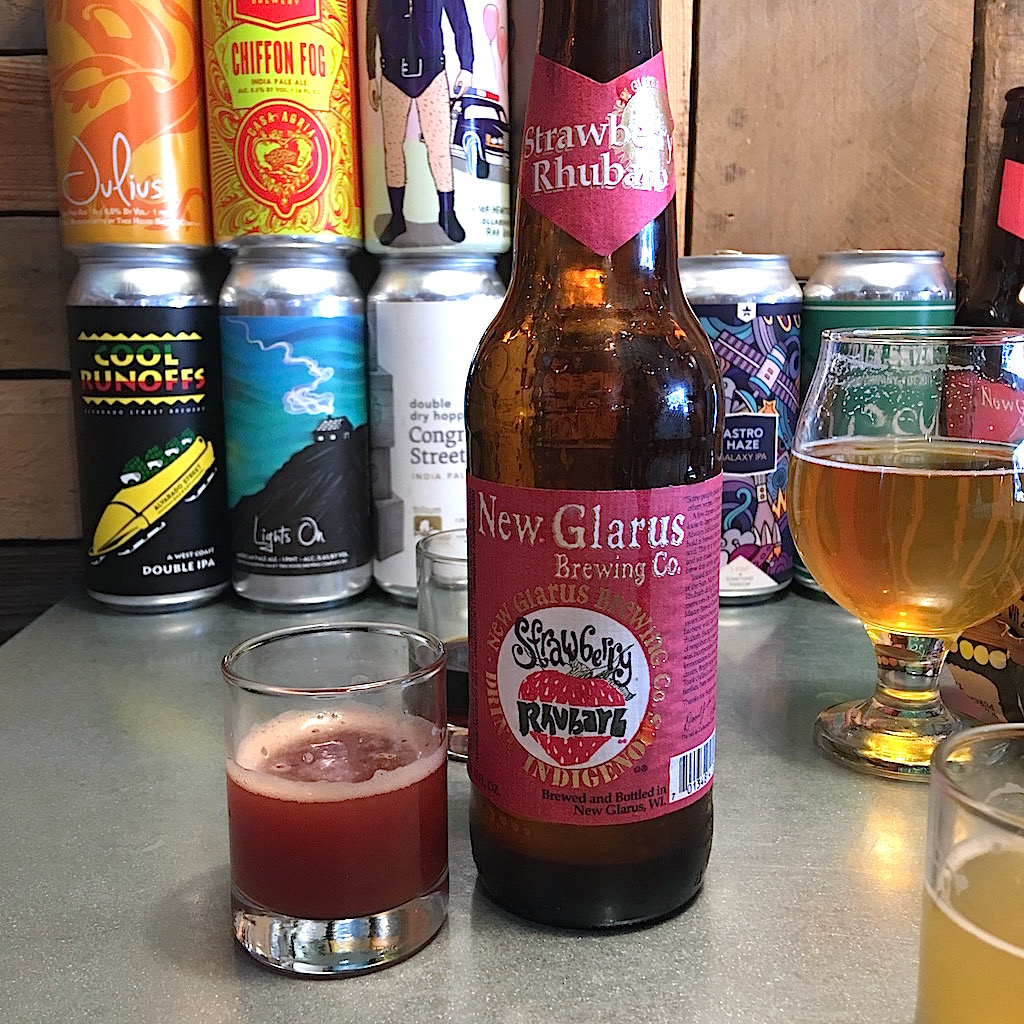 Washington's Reuben's Brews Anniversary Style Juice IPA.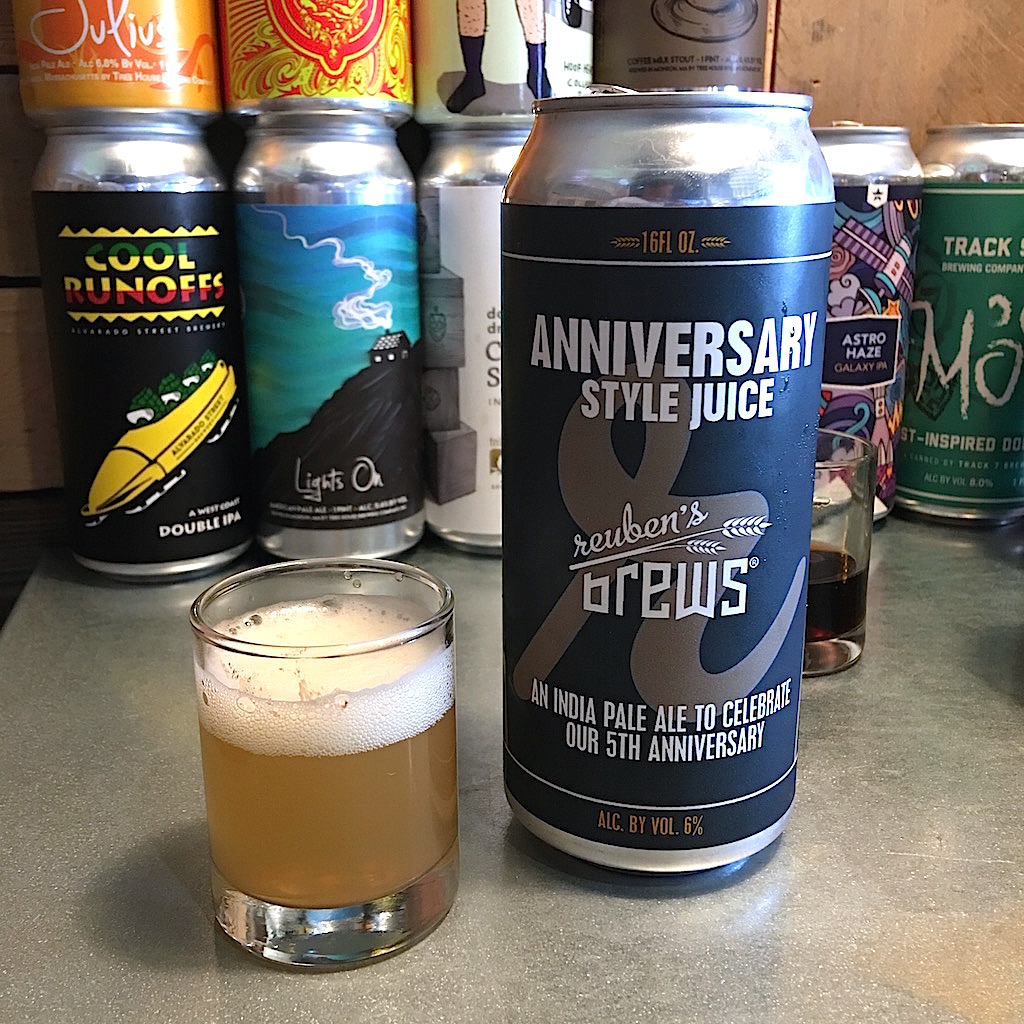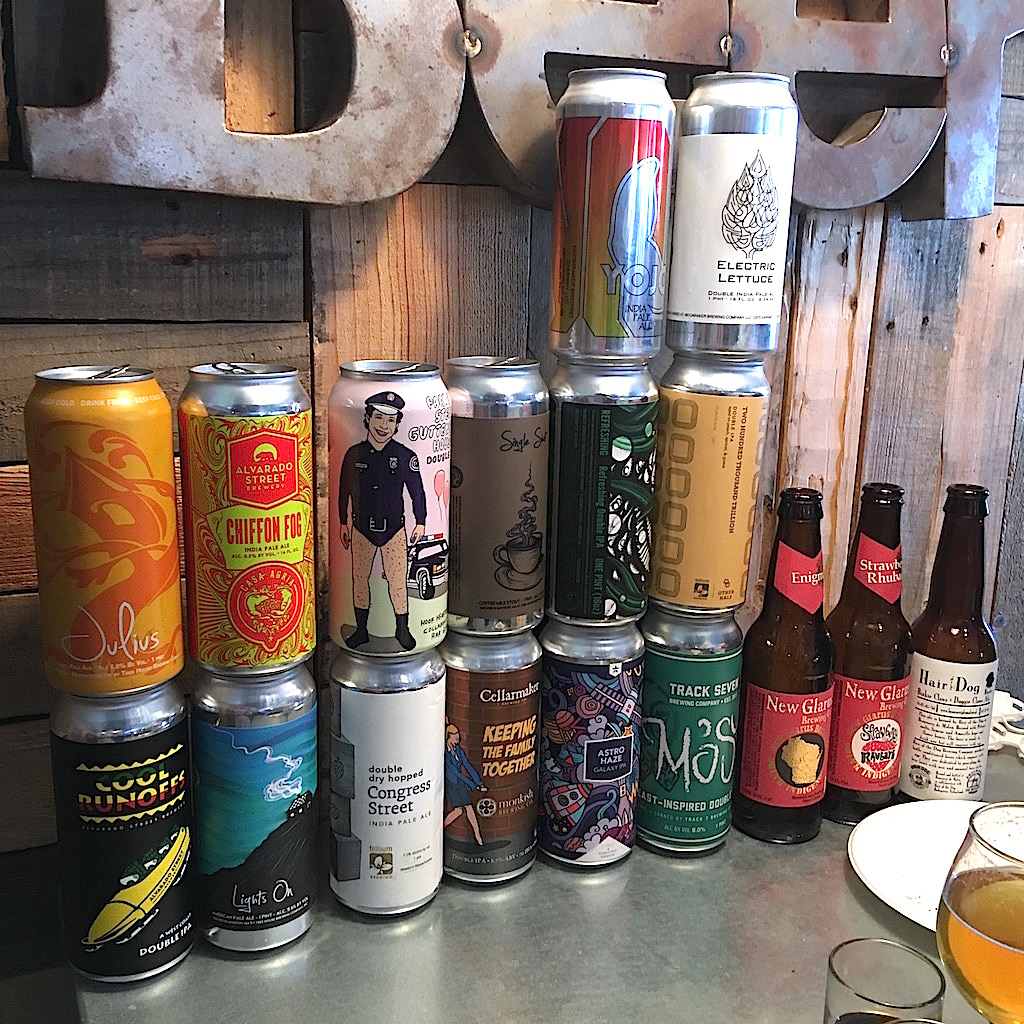 Lance (chief beerhound), Tiyo, Dale, Amanda, Terry.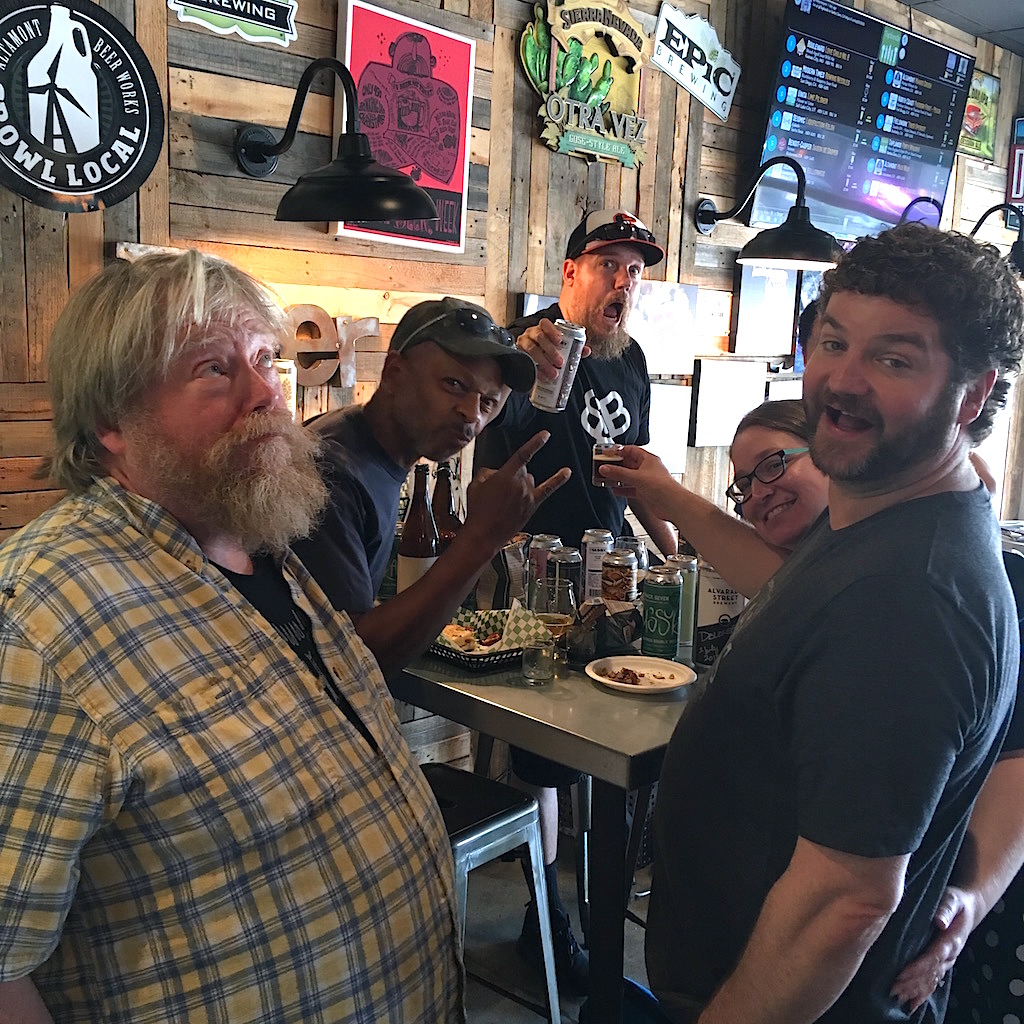 Alvarado Street DeLorean Dust Double IPA.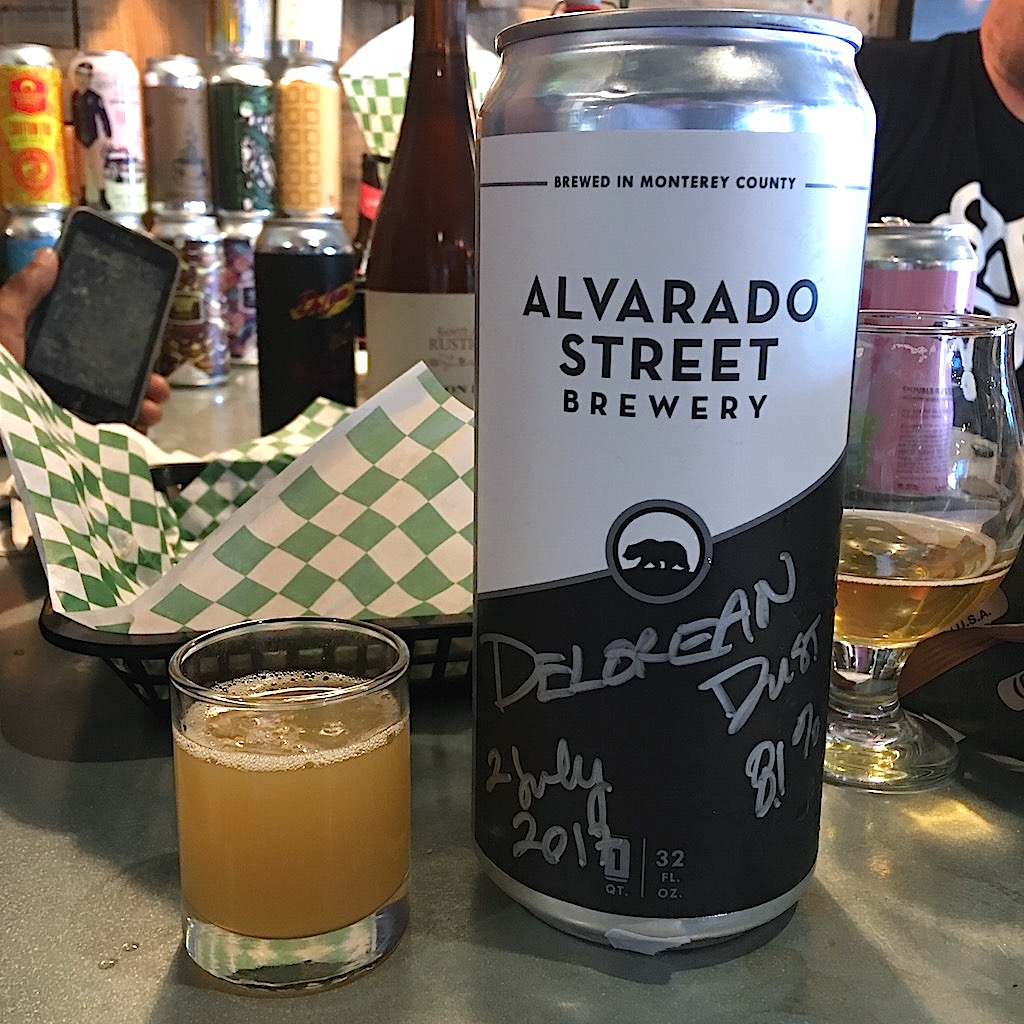 Matt of Taplands with Michael and Terry.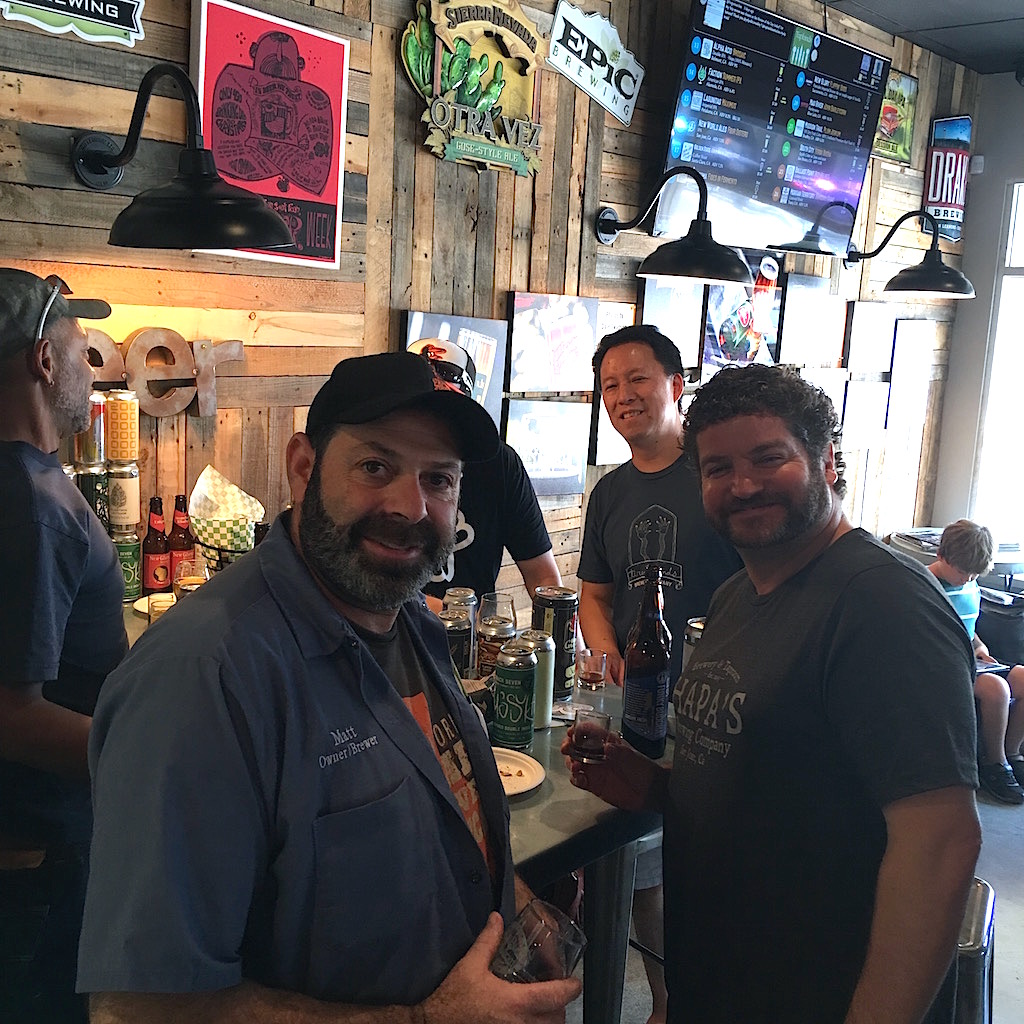 Hoof Hearted Who'd Like to Hold my Clipboard? Double IPA with Pink Guava, Vanilla & Lactose Added.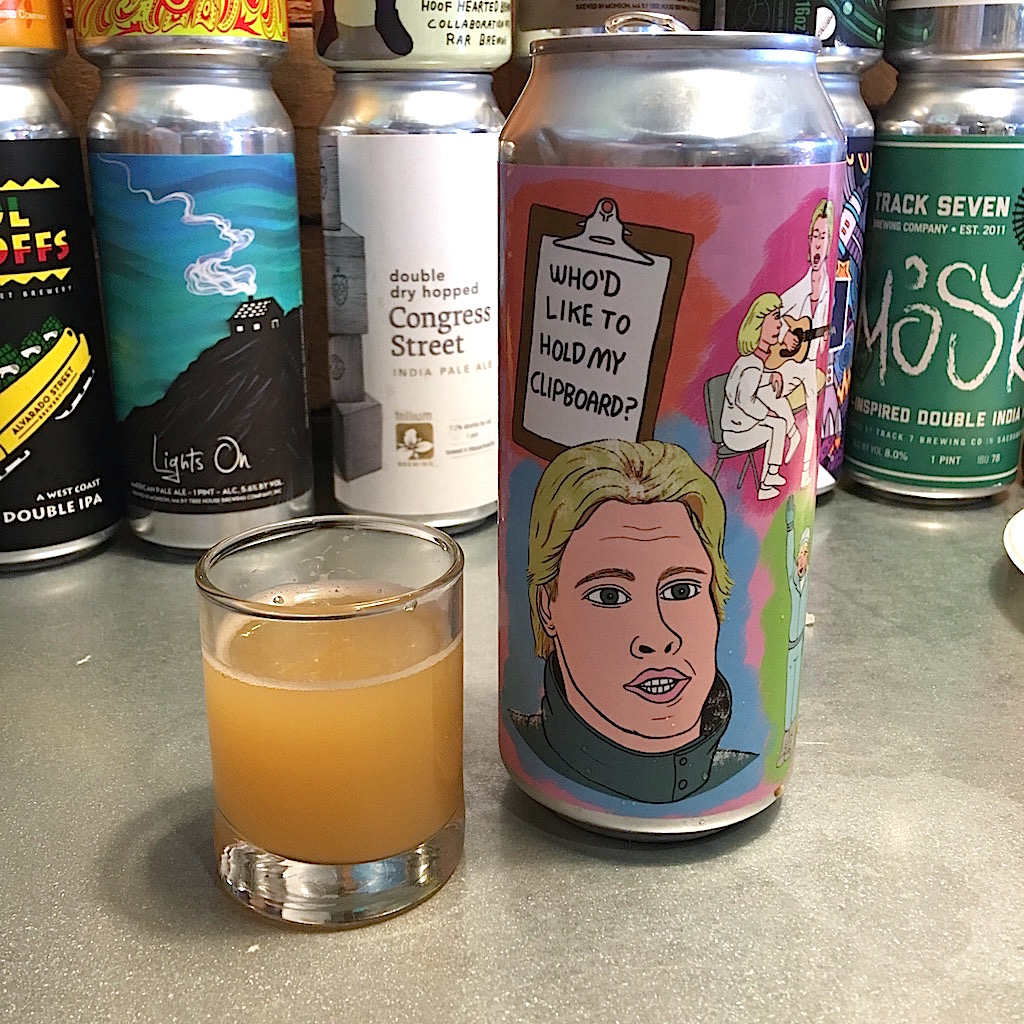 Trillium Small Bird Series: Skimpy Sparrow American Pale Ale.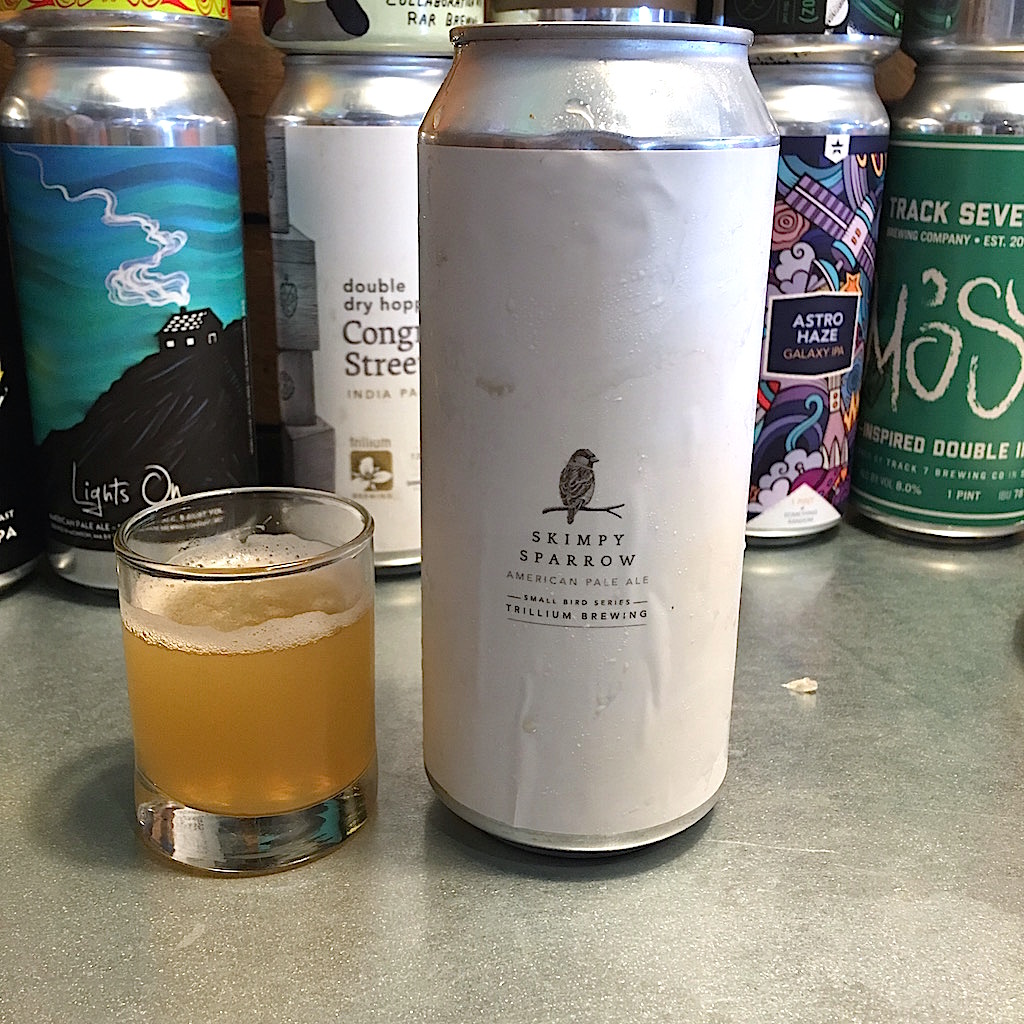 New Jersey's Magnify Brewing Dr. Citra IPA.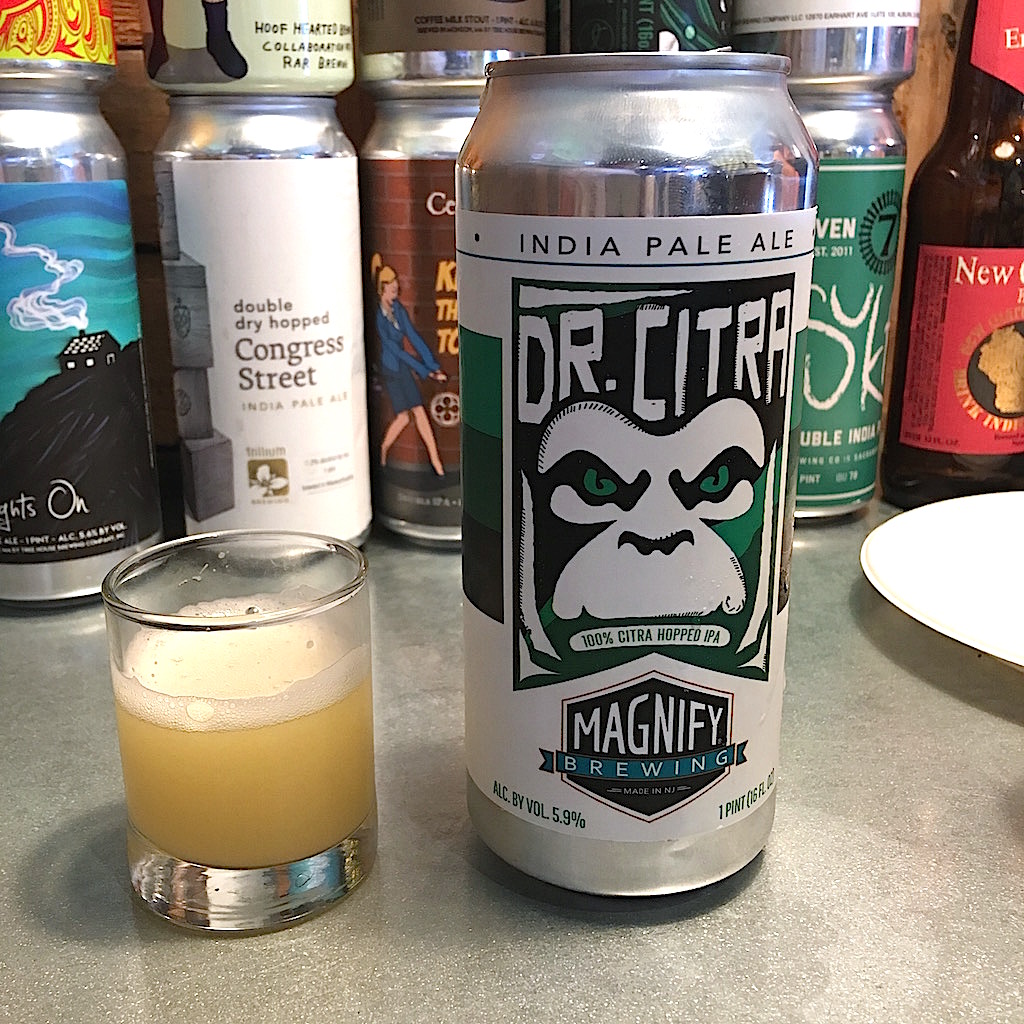 The beer share was simply epic, and I ended up staying much, much longer than originally planned.
Extremely generous folks brought wonderful beers to share. Thanks to all for such special beers and for your splendid company and the festive vibes.
Cheers! Prost! Gunbae!
~Andy
PS: The next post is another beer share recap that took place a week later.