A Yard House had opened close to us earlier this year in April.
… upscale-casual American fusion restaurant already has 29 locations open throughout the country and seven more locations opening within the next year. One of those seven locations will be… right here in Santana Row! This new addition to the Santana Row family will be opening on April 17, 2011 and will occupy nearly 10,000 square feet of the ground floor in the newest building here… Yard House will have over 130 beers on tap, over 100 items on their menu…
We'd been unable to check out the Yard House due to our schedules and the restaurant's popularity.
And then we lucked out on a particular Sunday a little over a month ago, when we decided to stop by right after a morning trip to the gym. There was no 3-hour wait for a table. In fact, we got a table right away.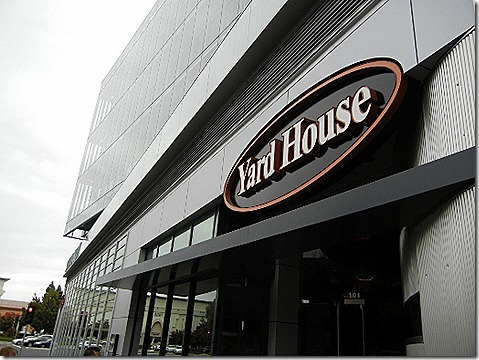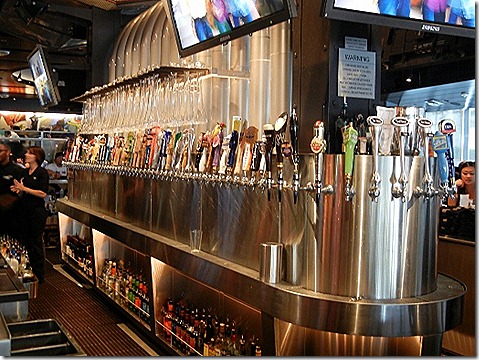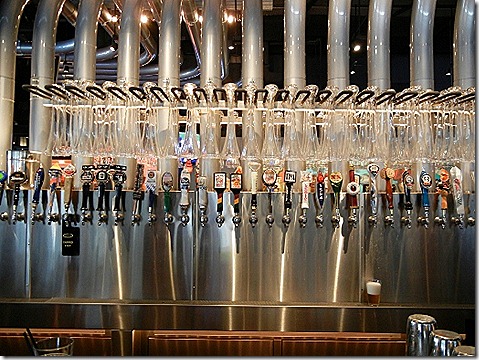 Go Niners!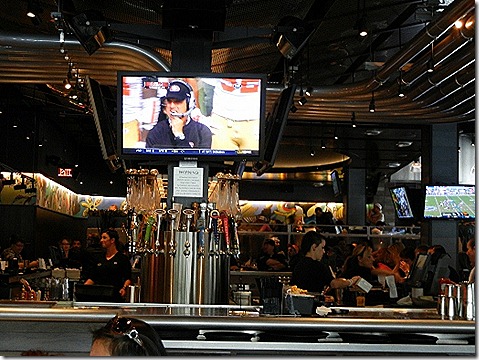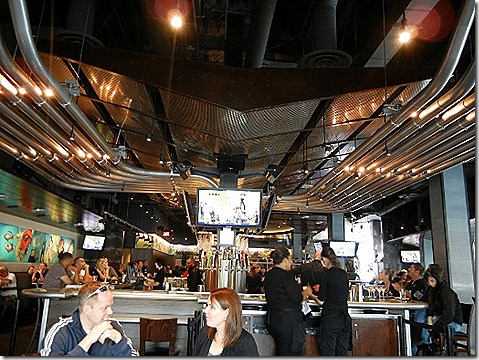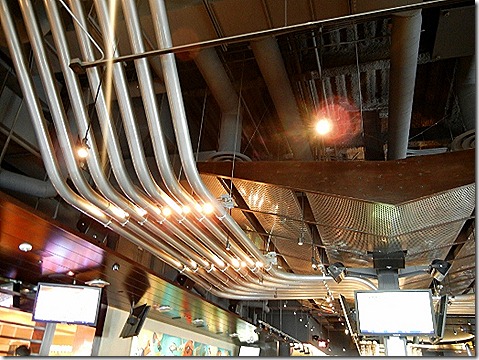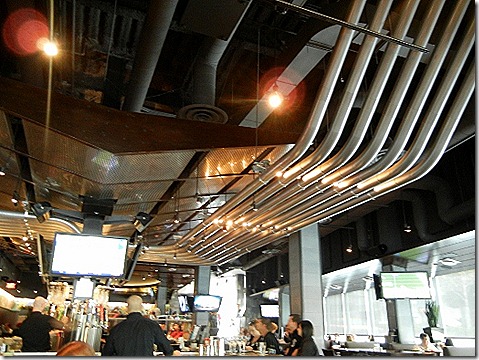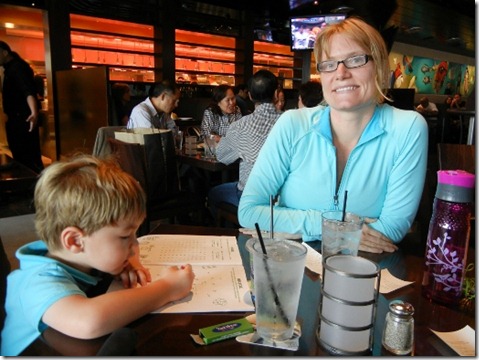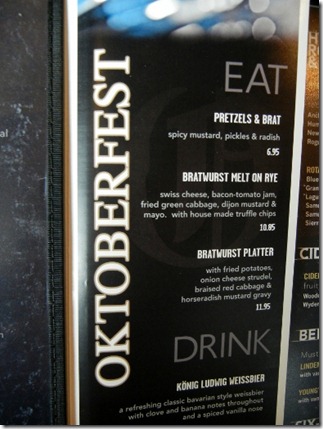 That day, they did not have bratwurst. But they did have beers. I went for the traditional six pack sampler.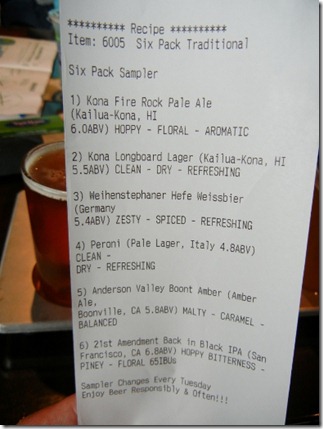 #1. Fire rock pale ale from Hawaii's Kona Brewing Company (American pale ale/APA, 5.8% ABV).
#2. Longboard island lager from Kona (American pale lager, 4.6% ABV).
#3. Weihenstephaner Hefeweissbier from Germany (Hefeweizen, 5.4% ABV).
#4. Peroni pale lager, AKA Peroni Nastro Azzurro (Euro pale lager, 5.1% ABV).
#5. Boont Amber Ale from Boonville, CA's Anderson Valley Brewing Company (American amber/red ale, 5.8% ABV).
#6. Back in Black IPA from San Francisco's 21st Amendment Brewery (American black ale, 6.8% ABV).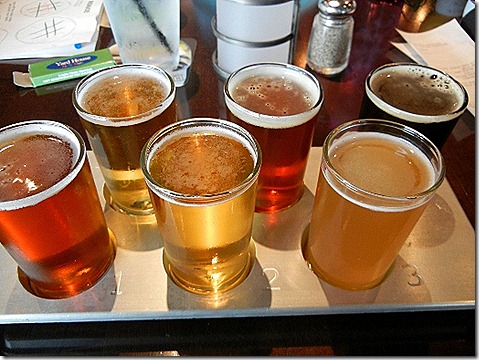 We enjoyed all the beers, but a couple stood out in particular that day, the Hefeweissbier and the Back in Black IPA.
My order of cheeseburger and sweet potato fries. Delicious.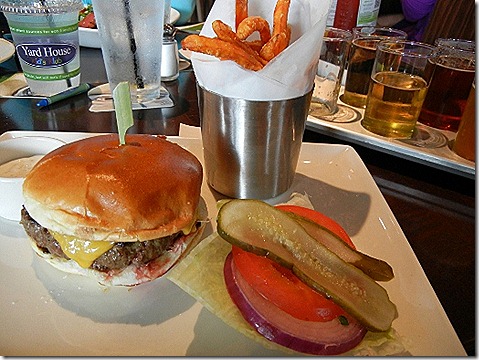 Seared ahi tuna salad for wifey. Lunch-sized portion, which we also liked a lot.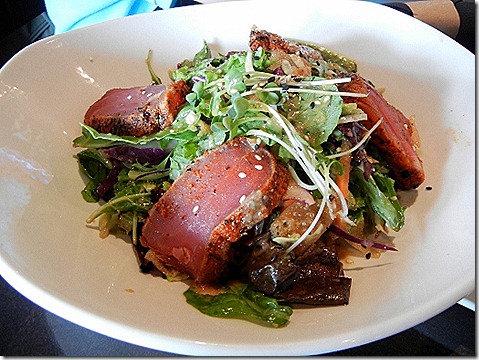 Switching gears a bit, on the drive home after lunch we drove by a Verizon store to see if we could catch a glimpse of any of the ISA folks, as they were doing a meet-and-greet there while in town for a concert. Unfortunately, we did not, but we did see the long line that had formed.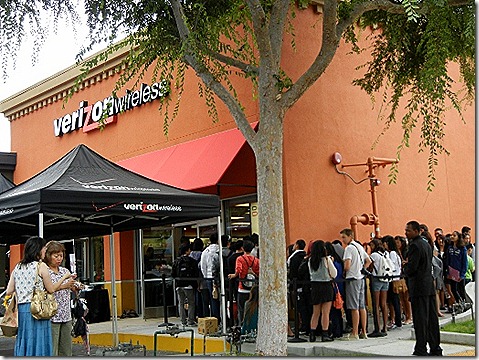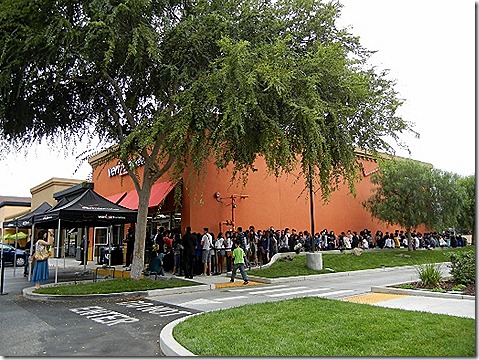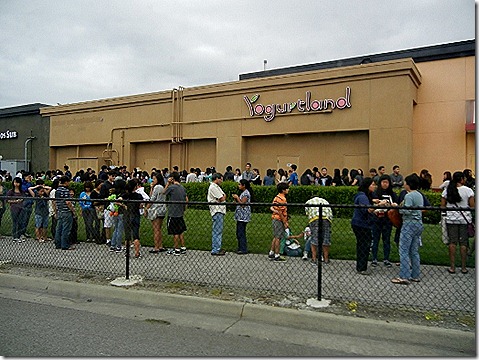 Thanks to YouTube, these clips give a feel for both the meet-and-greet and the ISA concert:
Pretty amazing to be able to make a living out of making YouTube videos. I'm sure it's much more difficult than it initially seems.
Anyway, back to the main point of this post: Yard House equals awesome!
Always Grateful,
~Andy