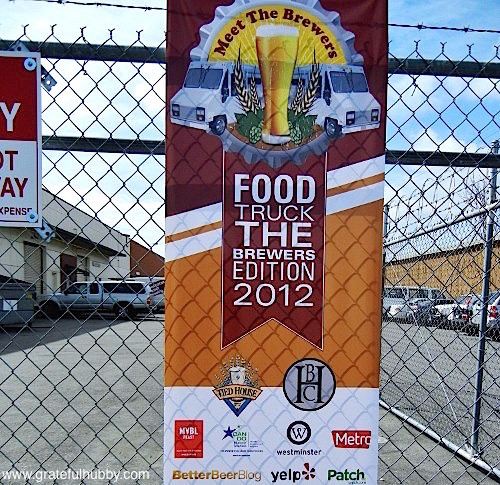 The 3rd annual South Bay Meet the Brewers beer festival took place last month during SF Beer Week at Hermitage Brewing Company in San Jose. The festival featured local craft beer from 19 breweries. Among the mostly South Bay breweries were the following: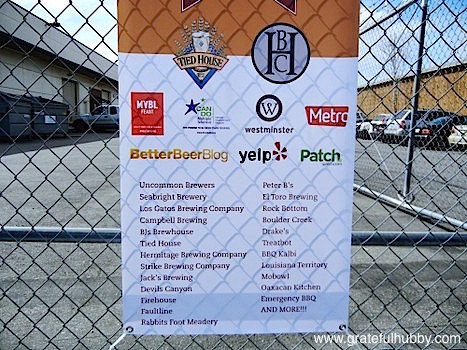 Under the organizational leadership of Tied House/Hermitage Brewing marketing director Carolyn Hopkins-Vasquez, co-hosting with Peter Estaniel from BetterBeerBlog.com, this brewfest was a huge success, not only evidenced by the fact that it was sold out but also by the great time that was had by those in attendance, including brewers, craft beer enthusiasts, and beer novices.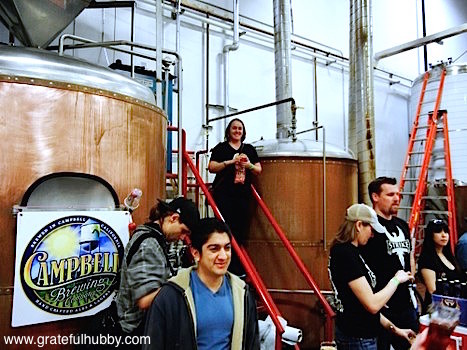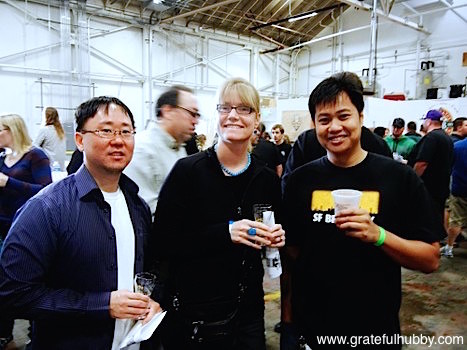 Many brewers participated in pouring their beers and talking with the guests about their creations. They answered questions and shared some interesting background stories about the beers that they were pouring. Undoubtedly, being able to directly interact with the brewers made the event very special.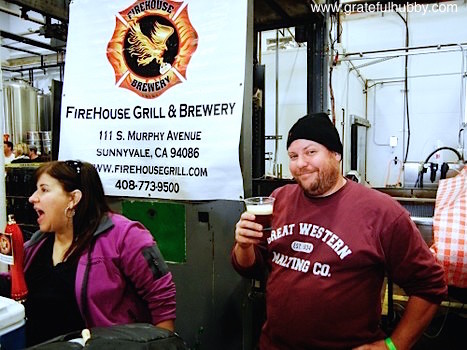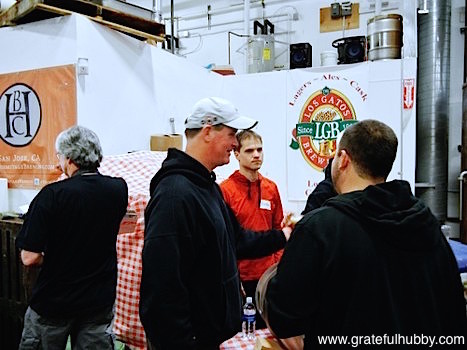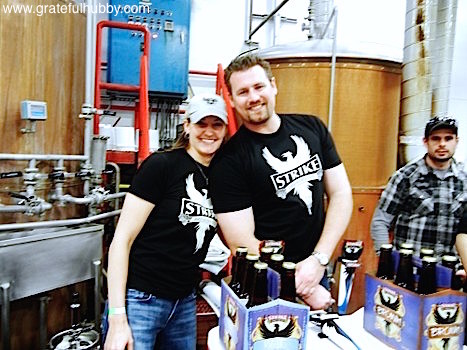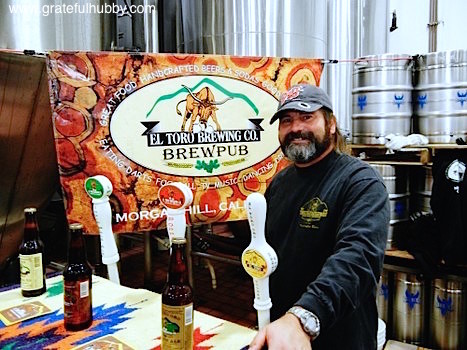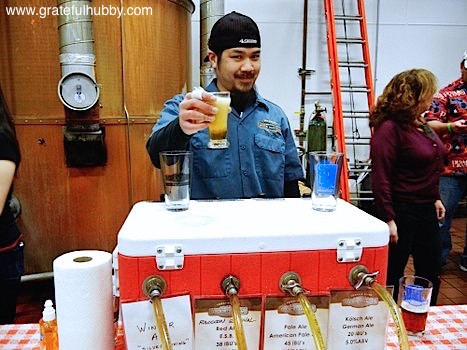 The brewing community is a collegial one, and such was the case at this festival, with brewers given a chance to catch up with one another as well as try each other's latest batches.
For craft beer enthusiasts, this beer festival afforded the opportunity to enjoy a number of different, quality beers, including to name a few: Firehouse Hops on Rye IPA (cask) and One Tun Imperial Stout, Tied House/Hermitage Brewing Hop X and Hoptopia, Faultine Weizen Bock wheat ale, Strike Brewing Blonde, Wit, and Brown, El Toro Brewing IPA, and Los Gatos Brewing Mama Cask Elliot ESB (cask). Having the presence of non-South Bay breweries provided the opportunity to experience beers such as Drake's Hopocalypse DIPA, Peter B's Blonde Ale dry hopped with whole cone summit hops (cask), and Uncommon Brewers Siamese Twin Ale.
And for craft beer novices, this event provided a great avenue in which to sample a wide variety of beers and learn of which beer styles and breweries were particularly compelling and worth keeping mental notes.
Attendees were able to enjoy delicious food from half a dozen food trucks, which were parked right outside the brewing facility. Since the weather was nice, many enjoyed spending some time outside in between sampling beer. Another welcome sight was the number of families who attended this excellent event.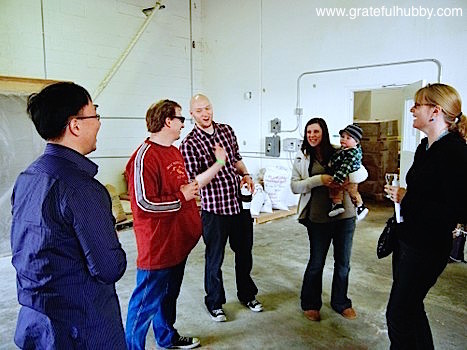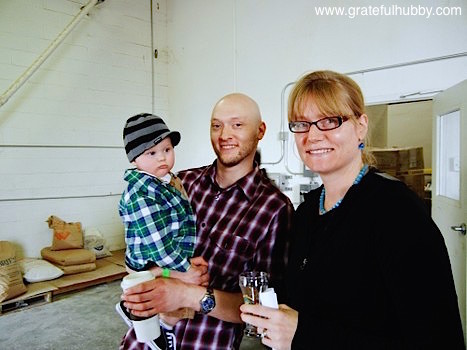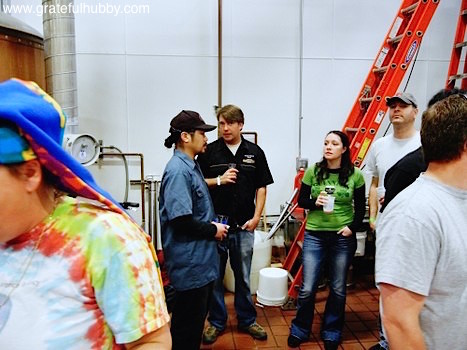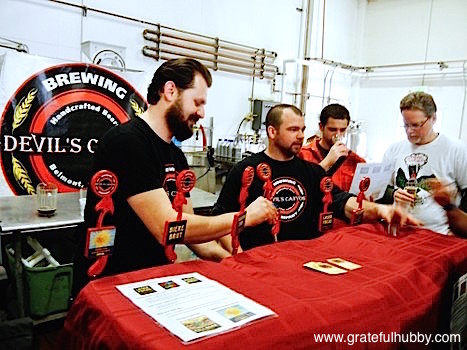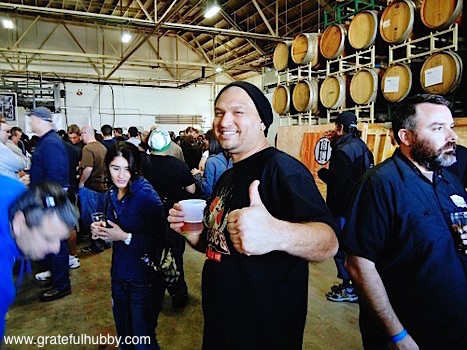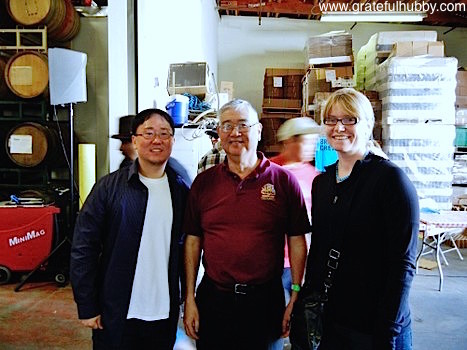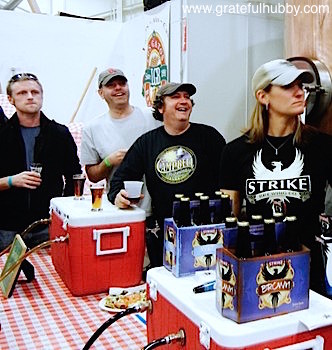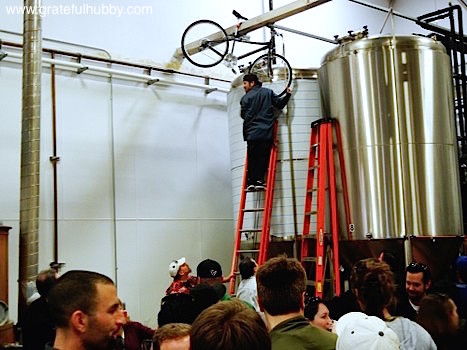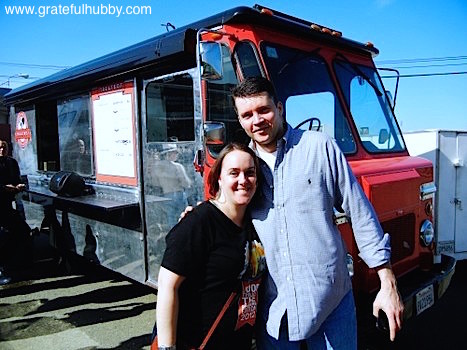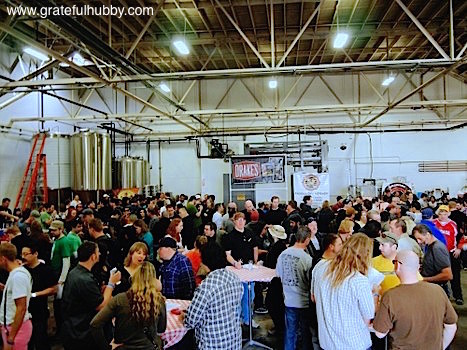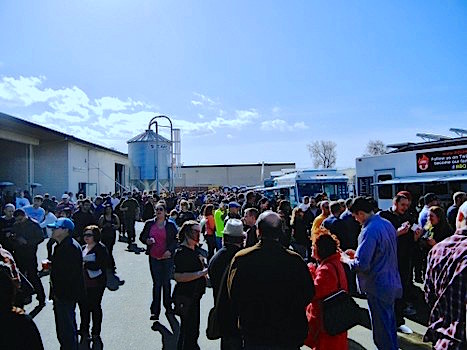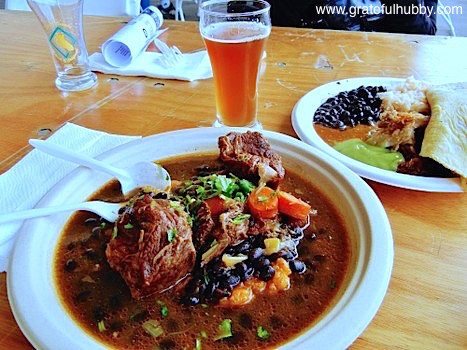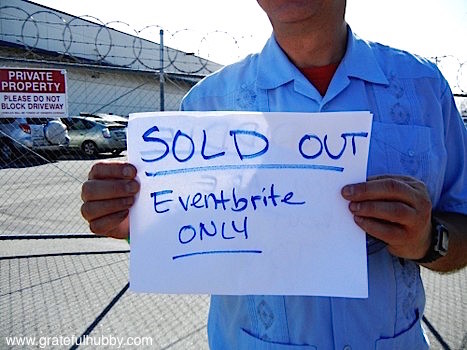 [This post was shared on Examiner.com.]