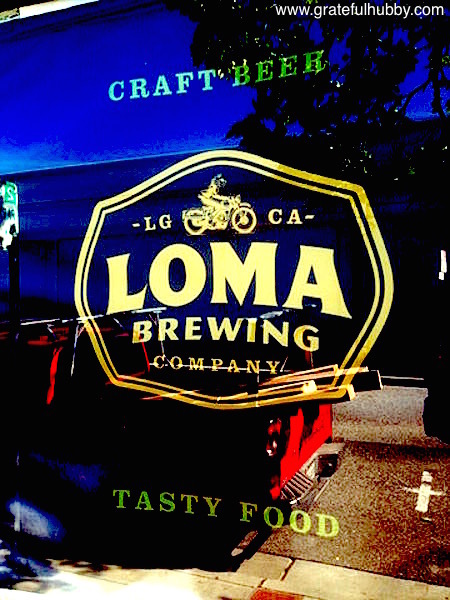 Visiting downtown Los Gatos is something we do on a regular basis. And though I've been seeing the recent construction and the remodeling taking place at the site of the former Los Gatos Brewing Company, I hadn't seen much information about the new Loma Brewing Company that is set to open there.
So I was very pleased to receive news earlier today detailing the latest updates about Loma Brewing Company.
Loma Brewing is set to open in Summer 2016. The folks behind Loma Brewing Company are the Youkilis brothers: Scott, who is best known for his SF ventures including Hog & Rocks in the Mission, and his brother Kevin, a well-known retired Major League Baseball player – local A's fans will certainly know who he is – with a long-time passion for craft beer.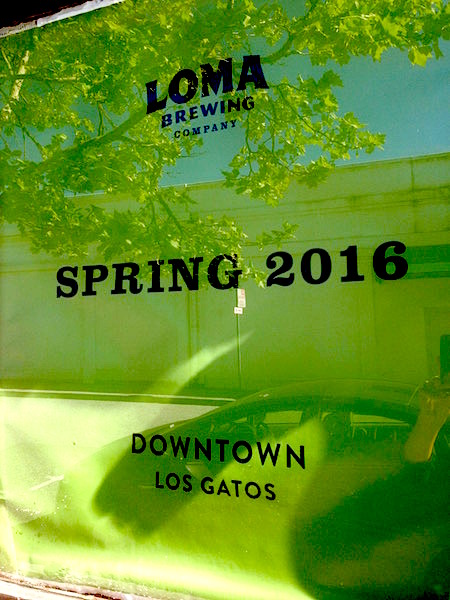 Loma Brewing aims to become a part of the South Bay community, a local gathering hub with house-made beers from brewmaster Warren Billups, other high-quality craft beers on tap and food from Chef Aubree Arndt.
The announcement, provided below, is too informative to not share in its entirety:
Los Gatos, CA (May 26, 2016) – Brothers Scott and Kevin Youkilis are pleased to announce that their Los Gatos brewpub, Loma Brewing Company (Loma), is set to open in Summer 2016. Replacing the former Los Gatos Brewing Co., Loma aims to become a part of the South Bay community, a neighborhood hotspot with high-quality craft beers and approachable food.
Scott is a restaurateur best known for his successful ventures in San Francisco including the Mission's favorite gastropub, Hog & Rocks, as well as Maverick and Hi-Lo BBQ. His business partner and younger brother, Kevin, is a retired Major League Baseball player, perhaps best known for his time with the Boston Red Sox, but who has always had a fascination and love for craft beers. Together they are excited to embrace their new community and thrilled to share this new brewery with locals and visitors alike.
THE BEER

Loma will feature 14 taps of carefully-selected craft brews, nearly half of which will be occupied by their own site-brewed beers from Master Brewer Warren Billups, formerly of Heretic Brewing. The remaining taps will feature high-quality West Coast brews in addition to hard-to find local selections, plus three Old Fashioneds on tap – one with bourbon, one with tequila and one with gin.
"We really wanted to make sure that we have something for everyone," Kevin explains. "I typically reach for very hop-forward beers, but I also like to venture out of my comfort zone and switch it up with different styles. We definitely want to encourage our guests to do the same."
To start, Billups will have a Pilsner, Pale Ale, Dry Stout and a seasonal IPA. He will also have a Kolsch made with Loma's own yeast strain and a Berliner Weisse served with the option of a housemade raspberry syrup for those who prefer to stick with tradition.
"For me, it was really important to create social beers," Billups remarks. "Loma is going to be a place to enjoy good brews and good company – we want you to be able to have a few and still be able to function!"
Billups and the Youkilis brothers are excited to share their passion with the public and realize that it can only come through with an equally enthusiastic and educated staff who understand their mission and the nuances of each beer. With that in mind they will require all servers, bartenders, and managers to undergo special training in order to qualify for employment.
Future plans include even more house-brewed beers, tap takeovers and brewer collaborations.
THE FOOD
Replicating the level of high-quality found in the beer selection, Loma will follow suit with a menu of casual comfort food created by Chef Aubree Arndt who worked as a line cook at Scott's San Francisco restaurant, Maverick. After a devastating fire in October 2013 Maverick closed but Arndt moved to the South Bay and helped bring new life to Mountain View's Beirhaus.  
The menu will consist of snacks such as beer cheese with dill potato chips, smoked chicken wings with Youk's Hot Sauce in addition to various flatbreads, seasonal salads and a mix of lighter and hearty entrees. A sure favorite will, of course, be the Loma Burger made with aged American wagyu beef, American cheese, caramelized onion, lettuce and super sauce. For dessert guests can expect sweet treats such as a cookie plate with beer pairings, donuts and a boozy milkshake. Arndt will not only utilize locally based farms and organic ingredients in her new kitchen, she also will bring in vegetables and herbs from her own South Bay garden.
"I'm really excited about Aubree's menu," says Scott. "Everything is delicious and will lend itself well to the beer and overall environment."
Scott, known for his mentorship (the last two chefs at Hog & Rocks have both been awarded the San Francisco Chronicle's coveted Rising Star recognition) has given Aubree space to make the menu her own, stepping in only to advise and collaborate on beer pairing along with Billups and Kevin.
THE SPACE
Newly remodeled, the 150-seat, 7,000 square-foot interior is designed specifically to foster the convivial atmosphere associated with beer culture. The main dining room features comfortable banquette and booth seating. In the bar guests will find, two ten-foot communal "Brewer's Tables" and a walnut-top bar with 20 of its own seats. Additionally, there will be a large private room intended for corporate or personal events which can accommodate up to 50 people and features its very own bar.
Loma will reinvigorate the downtown space and become a neighborhood favorite for locals and not-to-be-missed destination for visitors.
Loma will open with dinner served Sunday–Thursday from 5:30-9:00 p.m. and a late-night menu on Friday and Saturday until midnight. Lunch, a mid-day menu and a weekend brunch will follow shortly thereafter.
About Loma Brewing Company
Loma Brewing Company is the vision of the Youkilis brothers – Scott, a Bay Area restaurateur and Kevin, a retired Major League baseball player with a longtime passion for craft beer. Loma brings together great brews and high-quality casual comfort food with a lively atmosphere in downtown Los Gatos. The neighborhood brewpub will offer the perfect environment for guests to eat, drink and socialize.
Loma Brewing Company is located at 130 North Santa Cruz Avenue, Los Gatos, CA 95030. For more information, visit www.lomabrew.com and visit the restaurant on Facebook, Instagram and Twitter @lomabrew.