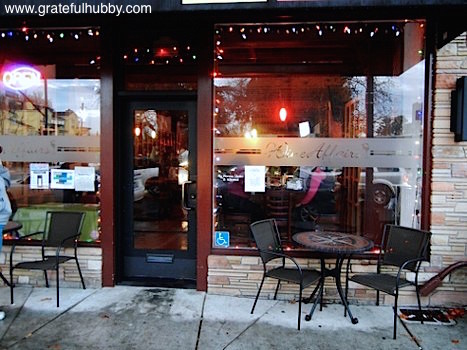 Wine Affairs in San Jose hosted daily events during last month's SF Beer Week.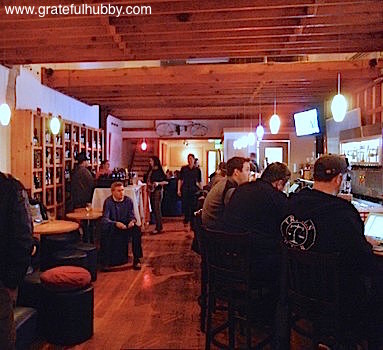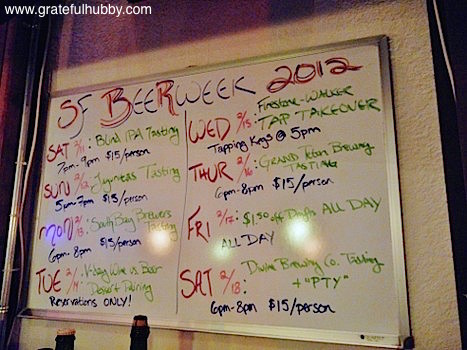 On Monday evening, Feb. 13, 2012, Wine Affairs hosted a South Bay Breweries Tasting event that featured FireHouse Grill & Brewery of Sunnyvale, Tied House/Hermitage Brewing of Mountain View/SanJose, Strike Brewing of San Jose, and Devil's Canyon Brewing of Belmont.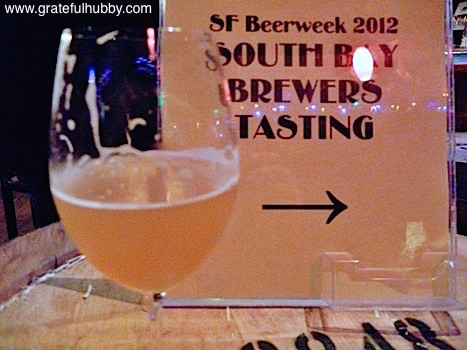 FireHouse poured their Hops on Rye (American IPA, 7.5%) and One Tun Imperial Stout (Imperial Stout, 9.8% ABV).
Tied House/Hermitage Brewing poured their Hoptopia (Double IPA, 8% ABV), Flemish Style Sour Ale (7% ABV), Nelson Sauvin Hops (7% ABV), and Hermitage Ale of the 2 Tun (Imperial Stout, 8% ABV).
Strike Brewing poured their Wit and Brown.
And Devil's Canyon poured their Full Boar Scotch Ale (Scotch Ale/Wee Heavy, 7.4% ABV), Bourbon Barrel Aged Full Boar Scotch Ale, California Sunshine Rye IPA (India Pale Ale, 7.1% ABV).
Brewery representatives included Brewmaster Steve Donohue and Assistant Brewer Jason Gutierrez from FireHouse, Director of Marketing Carolyn Hopkins-Vasquez from Tied House/Hermitage Brewing, Brewmaster Drew Ehrlich and CEO Jenny Lewis from Strike Brewing, and Draught Specialist, South Bay Sales Rudy Kuhn from Devil's Canyon.
Not only were the brewery representatives knowledgeable about beer and happy to discuss their respective beers in more detail, they were also friendly and down-to-earth. The camaraderie among them was also notable.
As the craft beer community continues to grow and take shape in the South Bay, appreciation for the local breweries will grow as well. Local brewery events like this one at Wine Affairs will undoubtedly draw many more beer enthusiasts.
For now, those who attended this event were fortunate to try good beers and have ample opportunities to talk about them directly with very knowledgeable and friendly folks.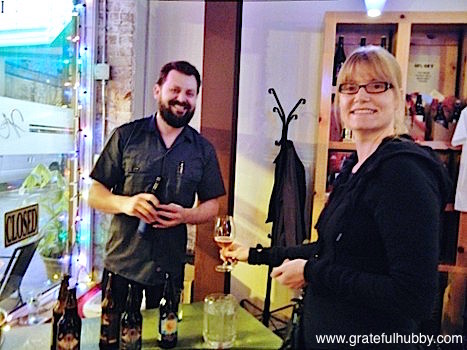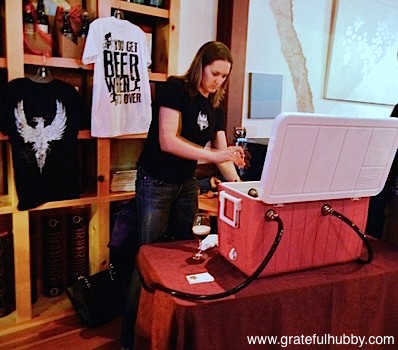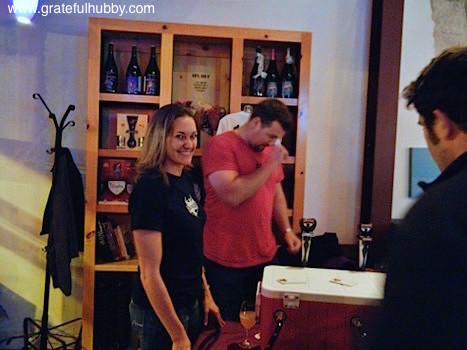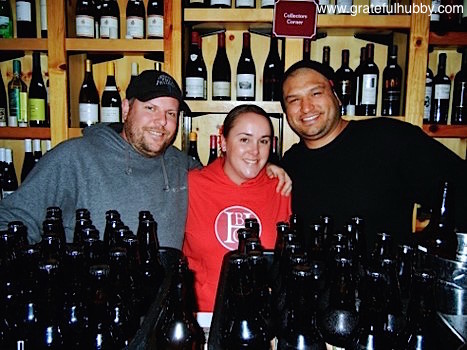 [This post was shared on Examiner.com.]