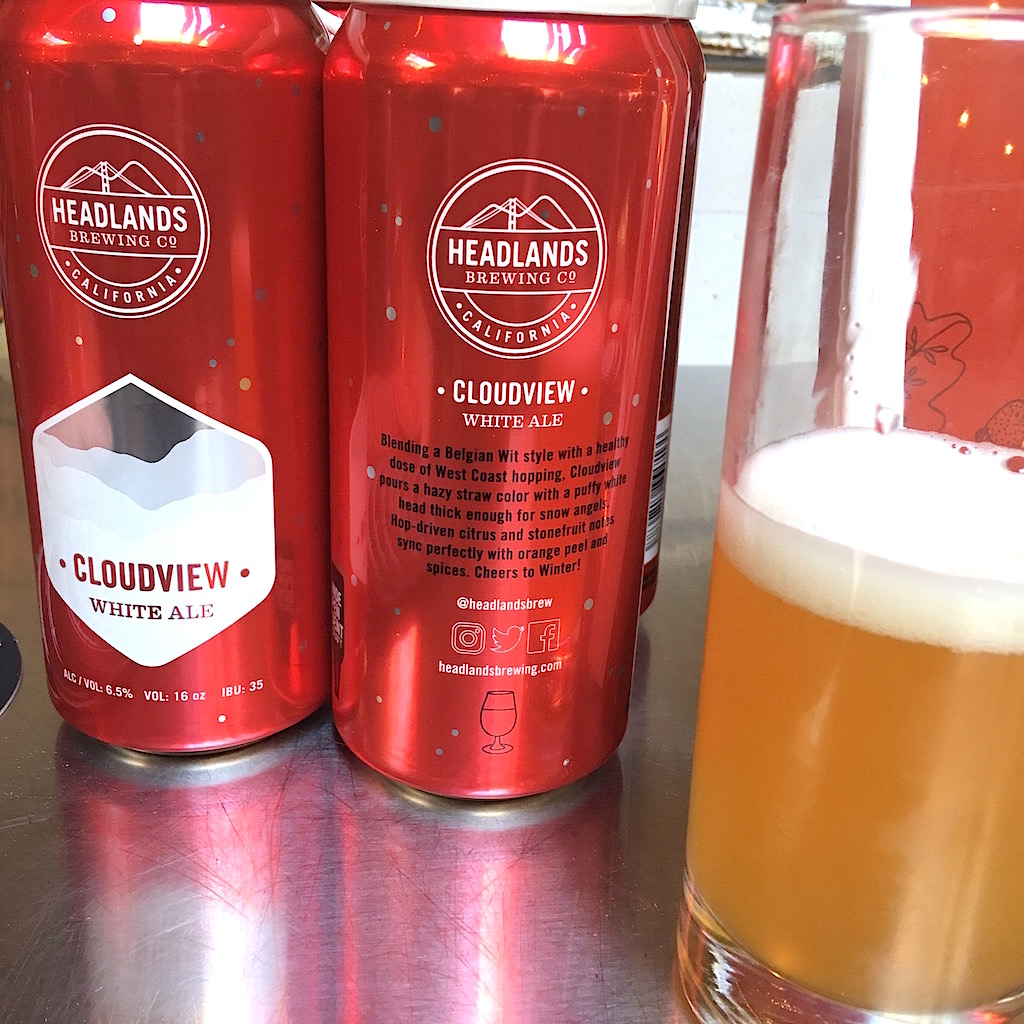 Whole Foods Market has partnered with Headlands Brewing Company to create a holiday beer – Cloudview White Ale.
Cloudview White Ale is a blend of a Belgian Wit style with generous West Coast hopping and provides a change of pace from the more traditional porter and stout holiday offerings.
I very much enjoyed the beer during a recent sneak peek tasting and was struck by its citrus aromas and flavors combined with the more traditional Belgian Wit flavor characteristics of orange peel and spices.
To celebrate its release, keg tapping events will be held Friday, Nov. 3 from 5pm-7pm at five locations throughout the Bay Area:
Whole Foods Market Santa Clara
Whole Foods Market Dublin
Whole Foods Market SoMa
Whole Foods Market Potrero Hill
Whole Foods Market Coddington Mall
RSVP for a chance to win a beer cooler, pint glass and a Whole Foods Market gift card. Prize valued at $99. Purchase of a pint of Cloudview White Ale comes with a free holiday cheese pairing.
Cloudview White Ale will be available on tap and in 4-packs exclusively at Whole Foods Market.
About Headlands
Headlands Brewing was born when two brewers and athletes decided to embark on an adventure combining their passion for great beer with their love of land and sea. If we're not at the brewery we're likely running a trail, swimming off the coast, or just hanging out and drinking a beer.