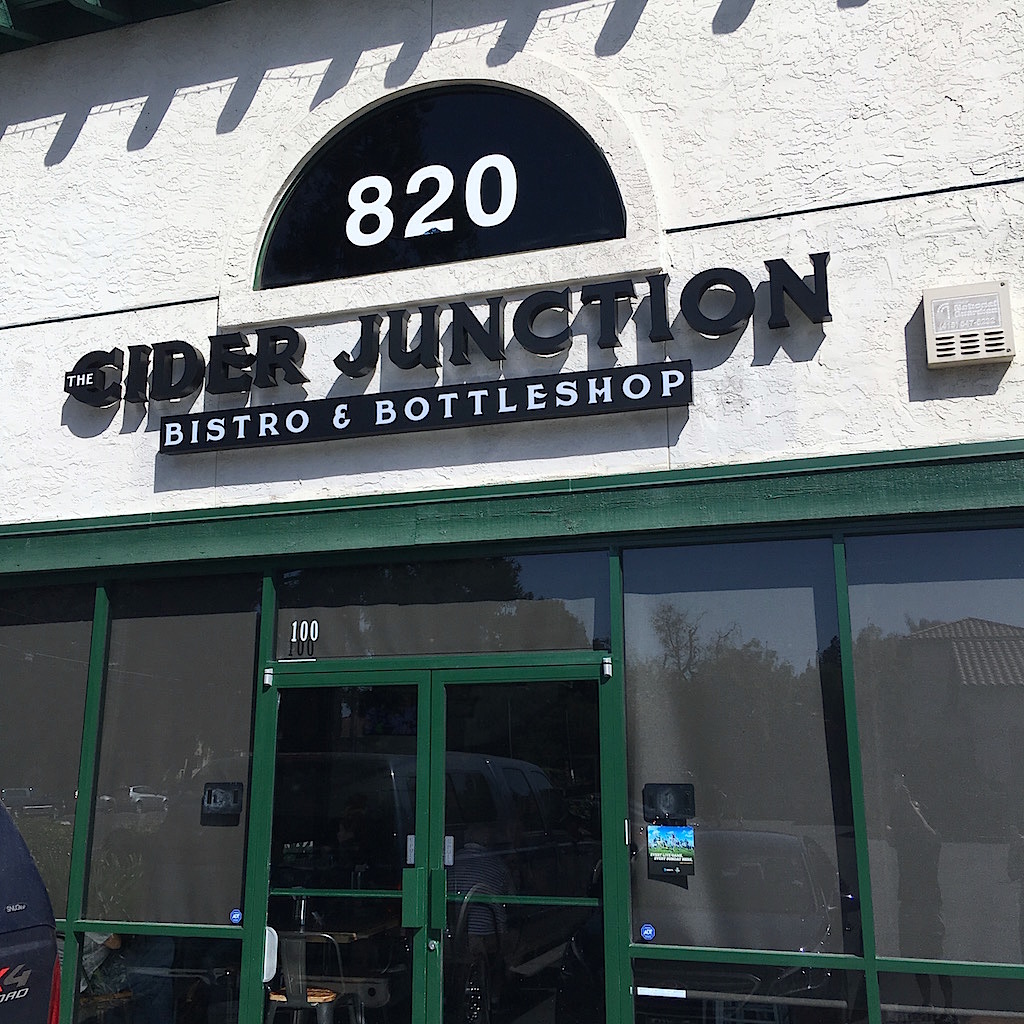 The Cider Junction bistro & bottle shop – located in Willow Glen at 820 Willow St., Suite 100 – will celebrate their grand opening tomorrow, Saturday, Oct. 21 from 11am to 4pm.
The first 100 patrons will receive commemorative glassware. San Jose City Councilmember Dev Davis will be on hand for the ribbon-cutting ceremony.
The celebration will also serve as a fundraiser for the North Bay fire victims. All proceeds from a special cider flight from Sonoma and Mendocino County cideries – including sales of Alluvium Pilsner and Megathrust IPA from Santa Rosa's Seismic Brewing Co. plus raffle tickets – will be going to the cause.
We were able to check out Cider Junction a couple of weeks back when they first opened their doors.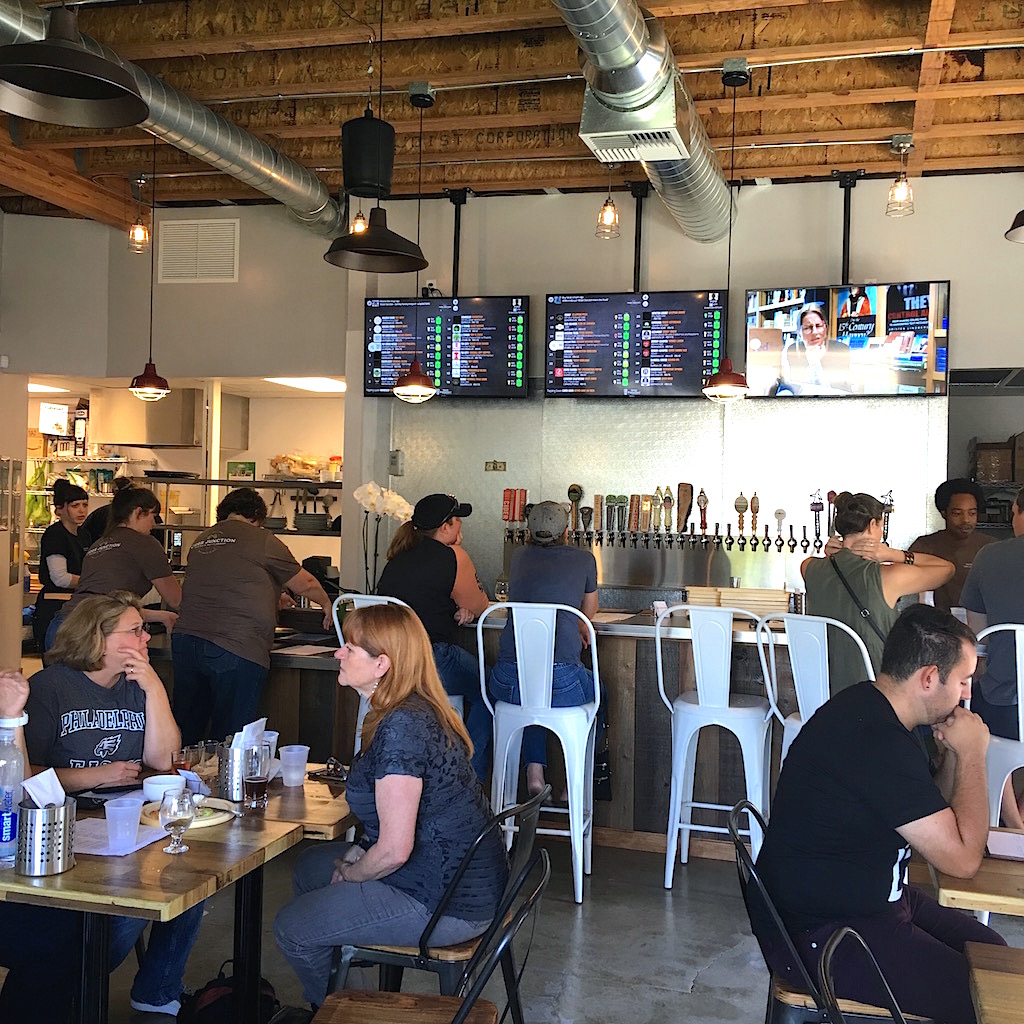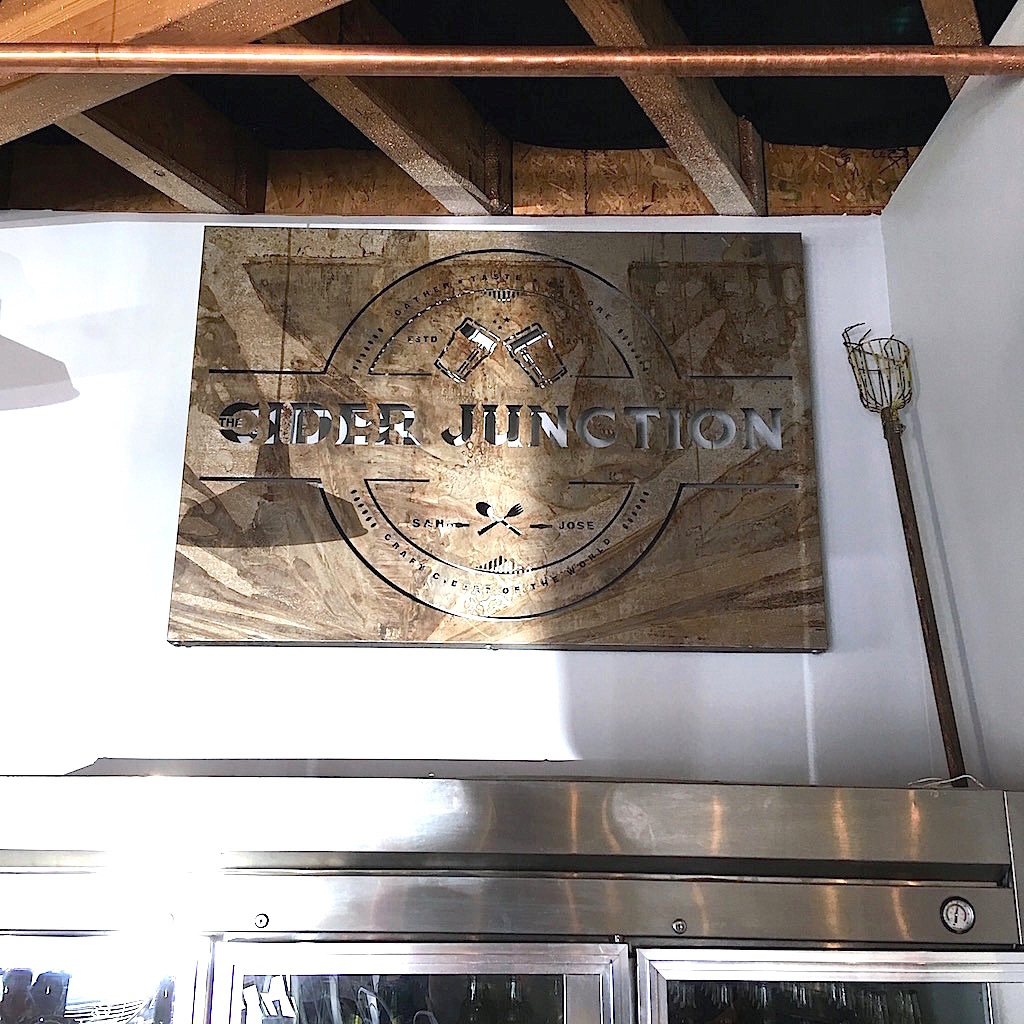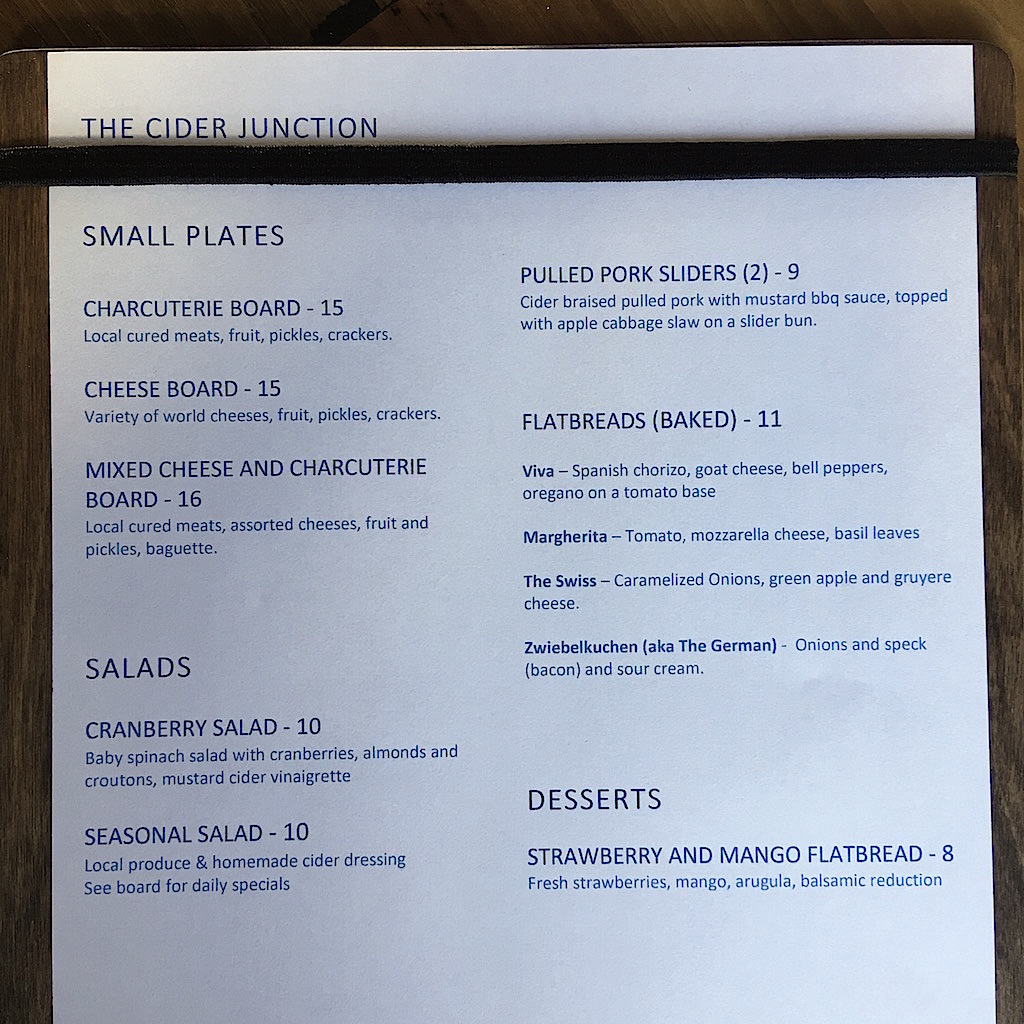 Cider Junction has 26 ciders on tap.
It was great to see on the menu the latest offering from Sunnyvale's Red Branch Cider Company – the deliciously sweet, hibiscus-infused Flor De Jamaica.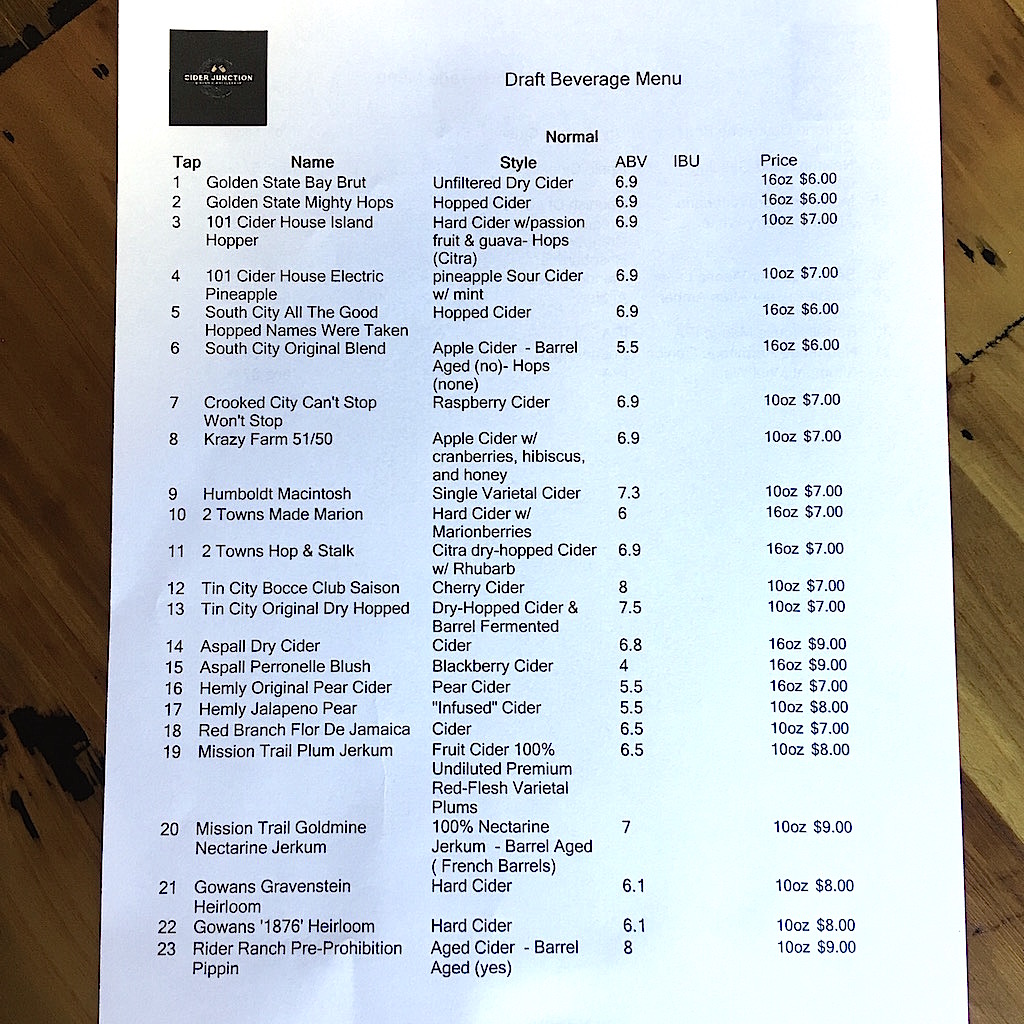 Cider Junction also has 6 beers on tap – all California breweries.
Included on tap was one of my all-time favorites: Ophion Golden Strong Farmhouse Sour from San Jose's Hermitage Brewing Company.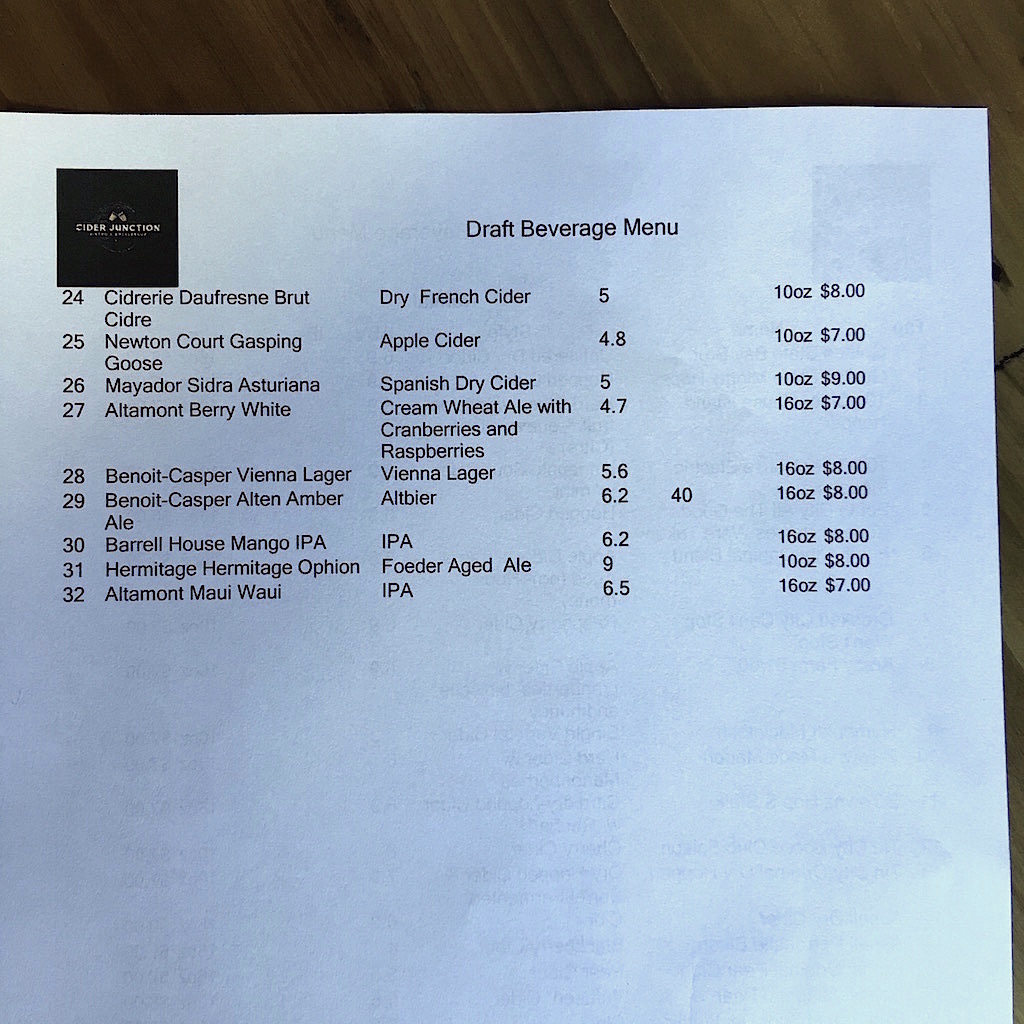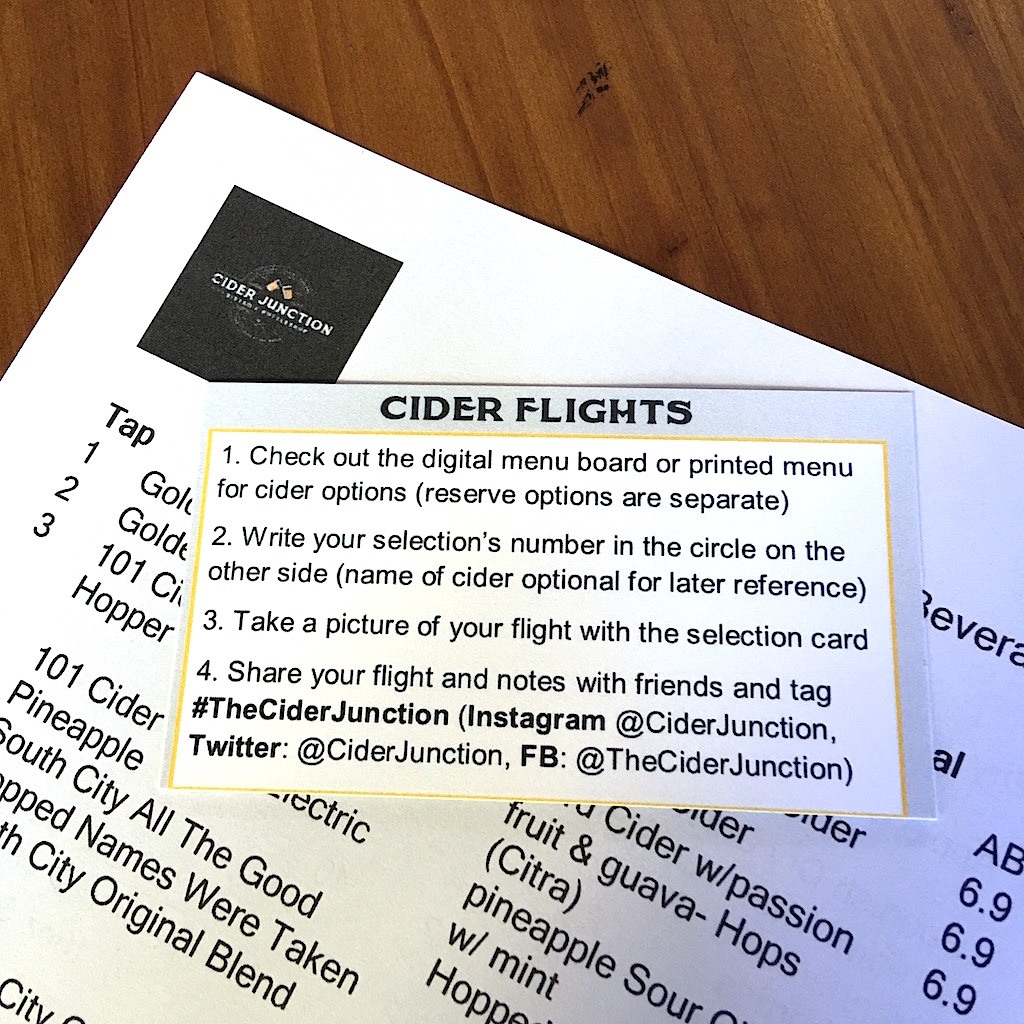 The mixed cheese and charcuterie board. Yummy!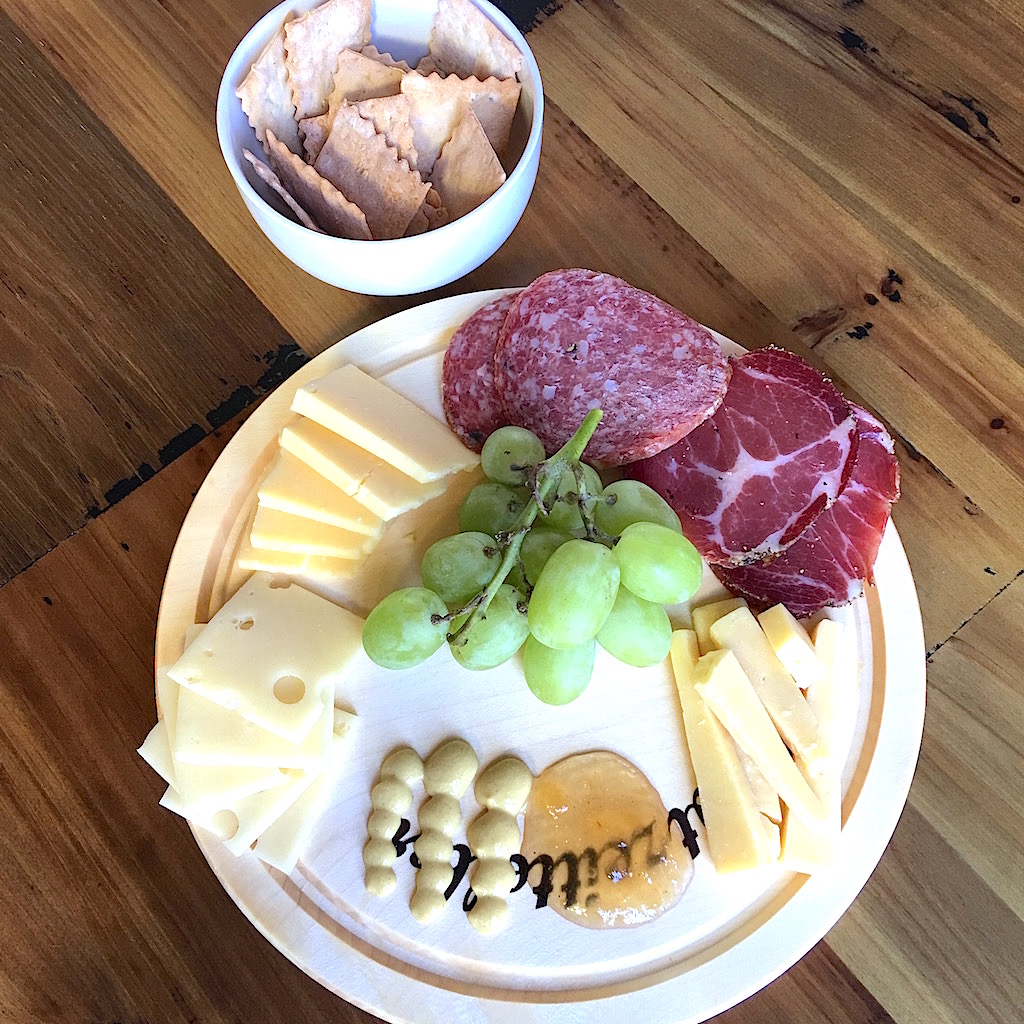 A super enjoyable cider flight.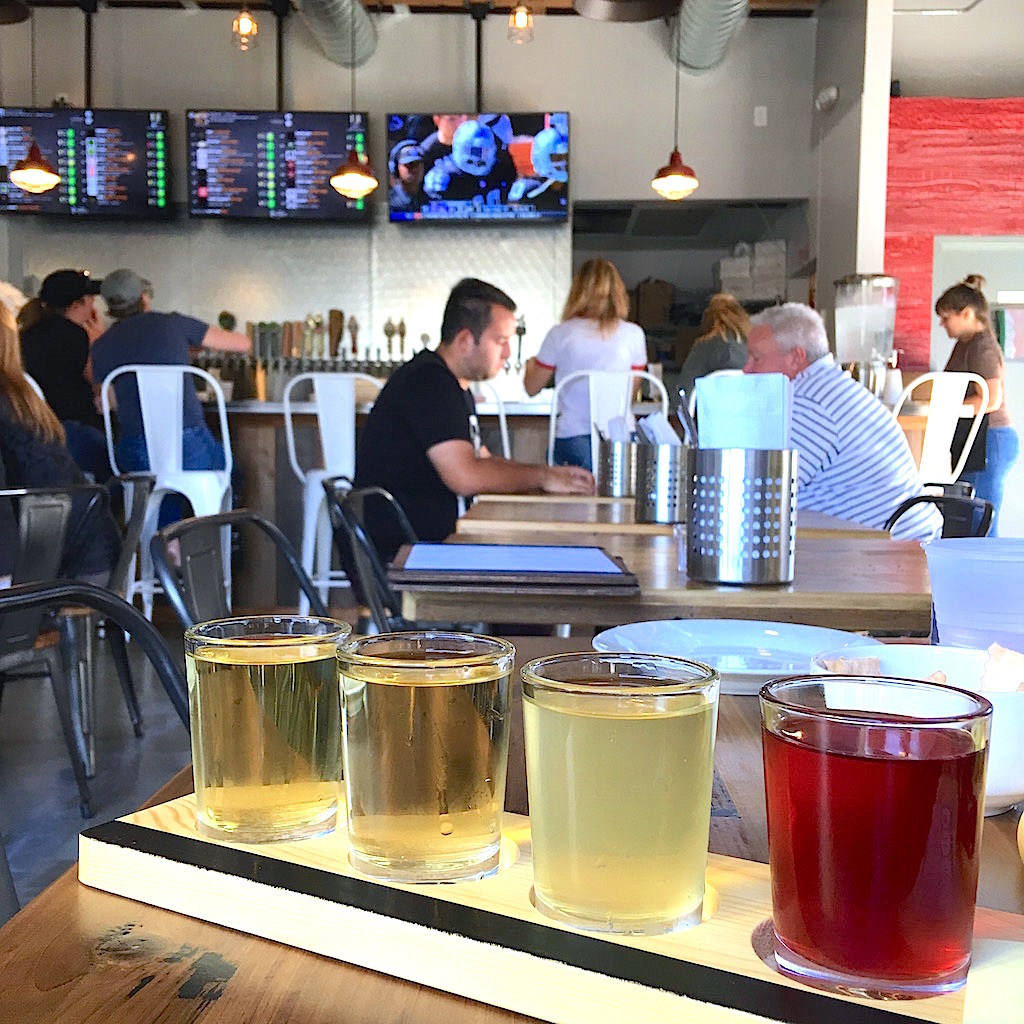 Cider Junction owners Claudia Derp and Tracy Smith.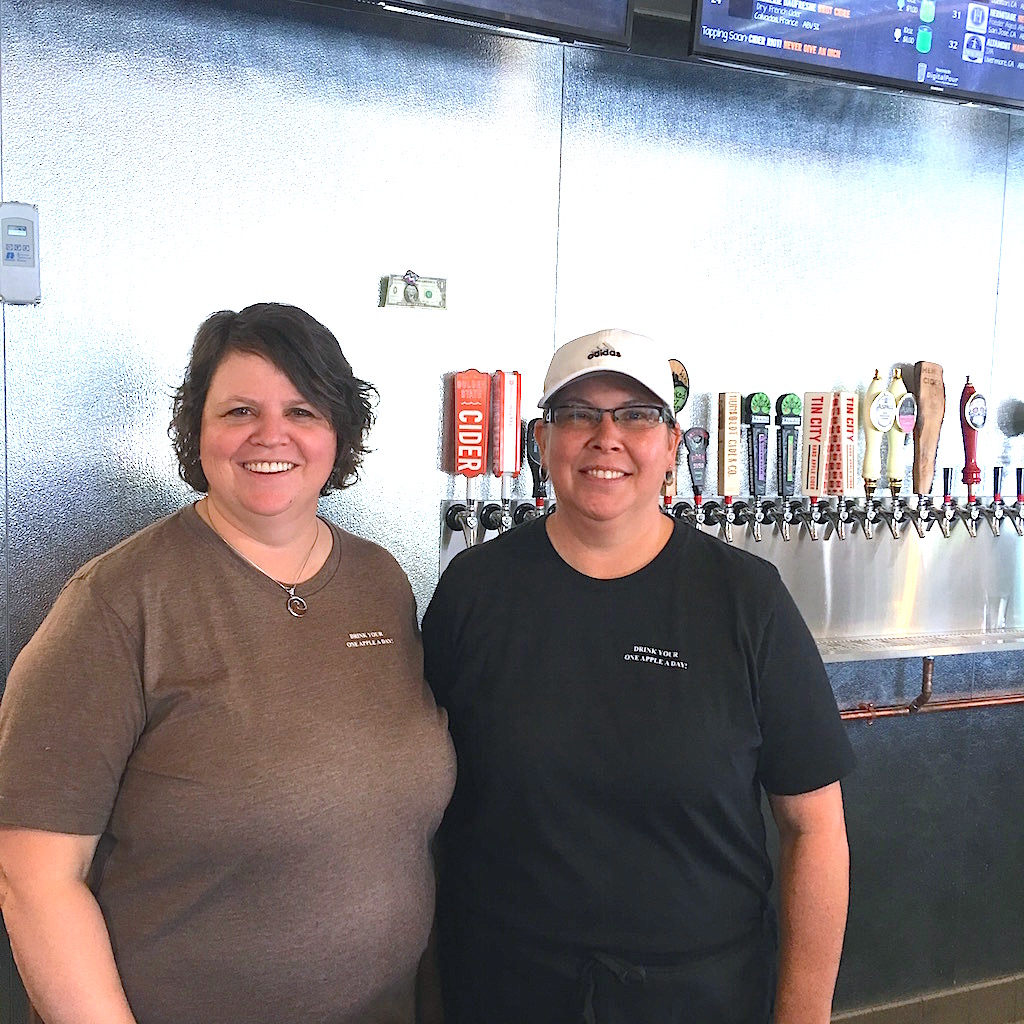 We first met Claudia and Tracy earlier this summer at the Willow Glen Beerwalk in July. We were originally struck by their wonderful energy – along with those of all their supportive friends and family.
It was great for us to see that Claudia and Tracy have been able to infuse the same wonderful vibes into Cider Junction.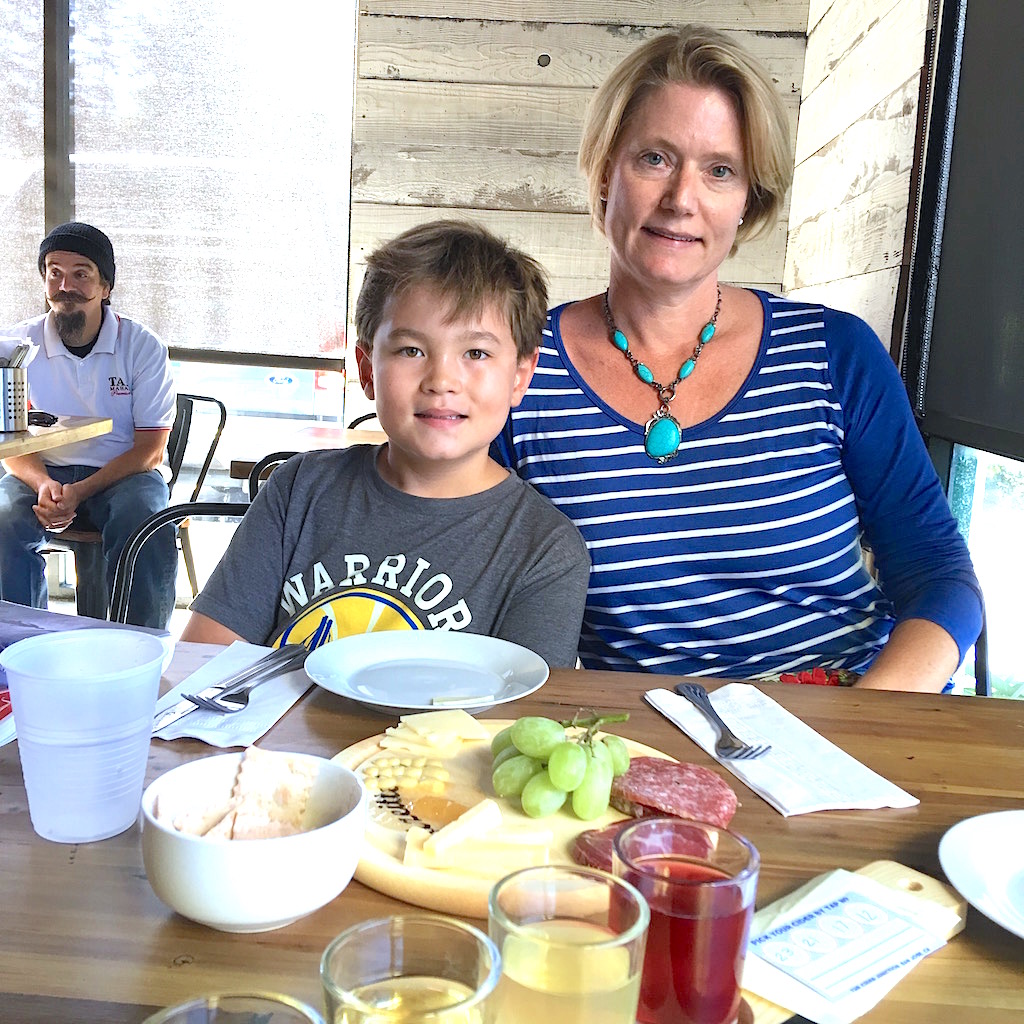 We loved visiting Cider Junction – such a great space with tasty plates, attentive service and a diverse selection of ciders and beer.
With an expanding menu and 2/3 of their taps in constant rotation, we'll be visiting often for sure.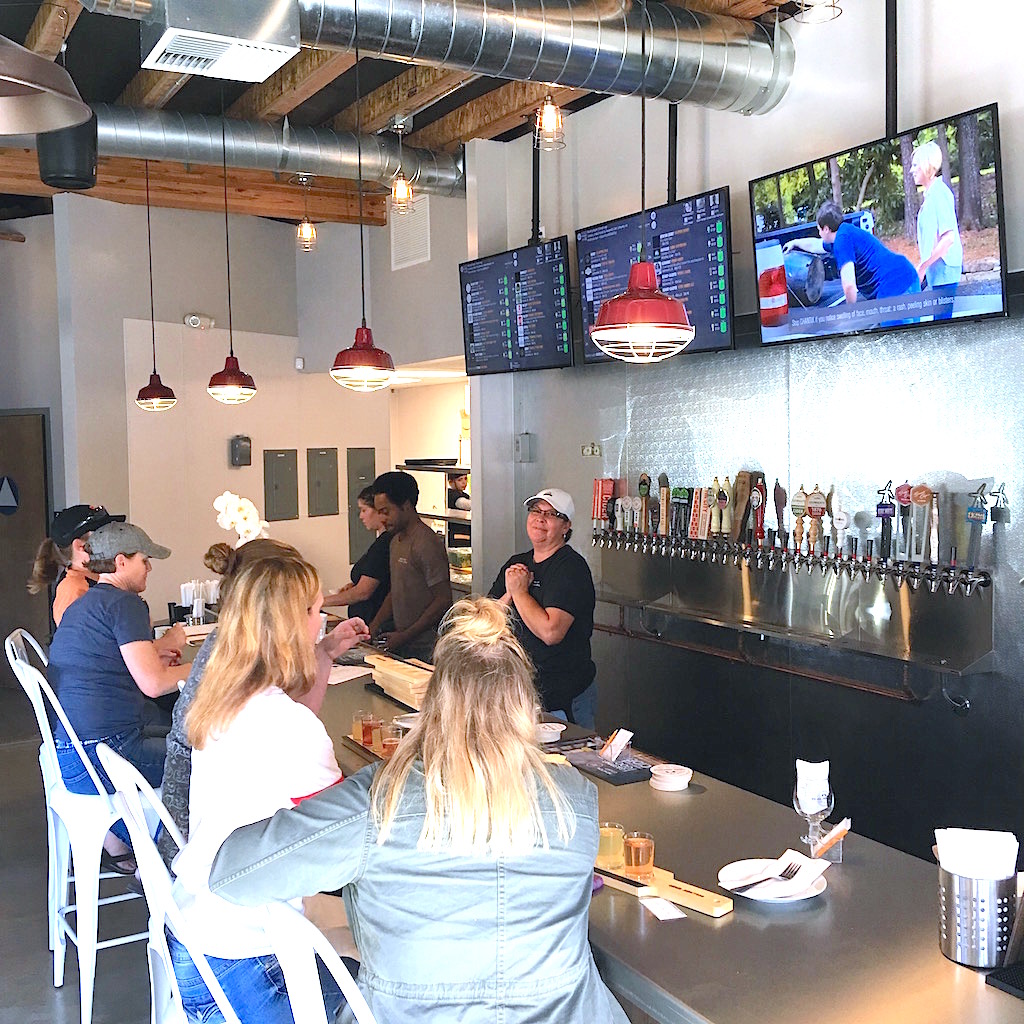 Their hours:
Monday to Thursday: 4pm-10pm
Friday: 4pm-11pm
Saturday: 11am-midnight
Sunday: 11am-8pm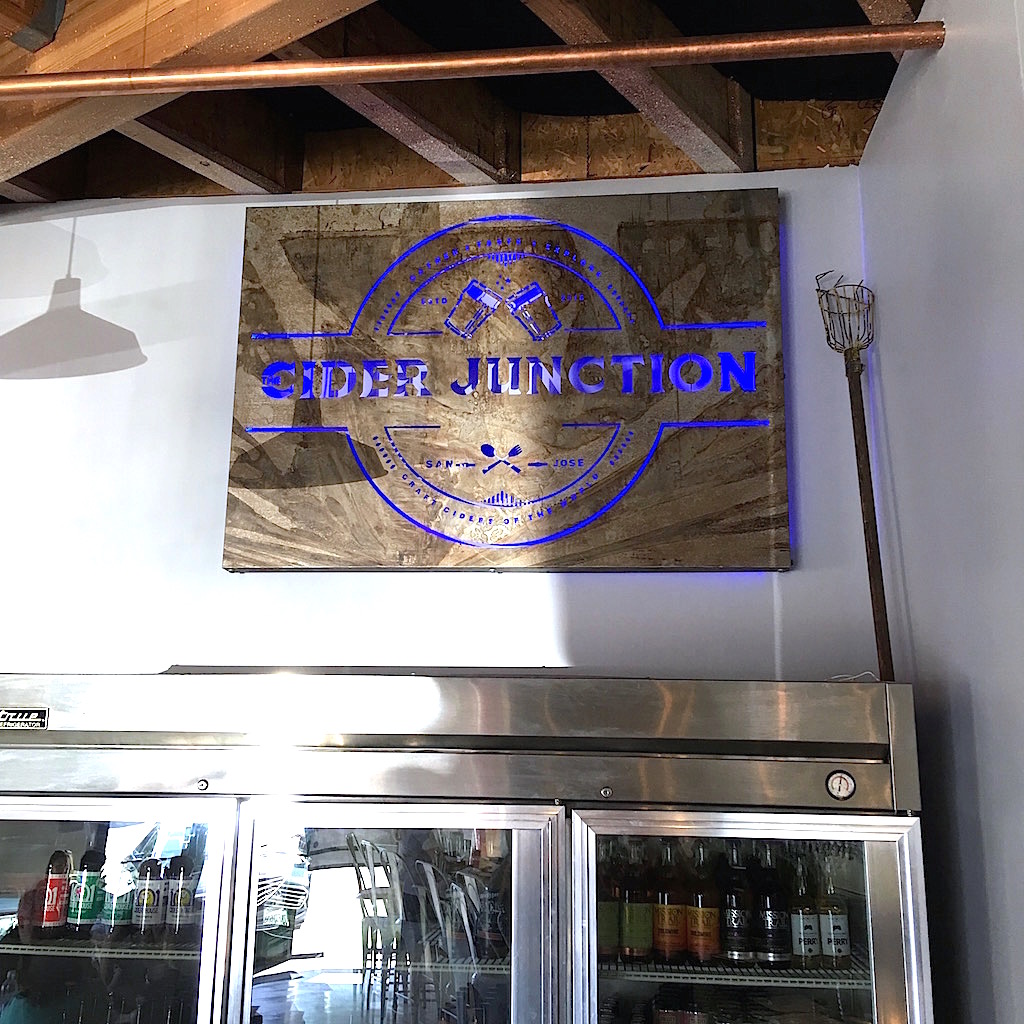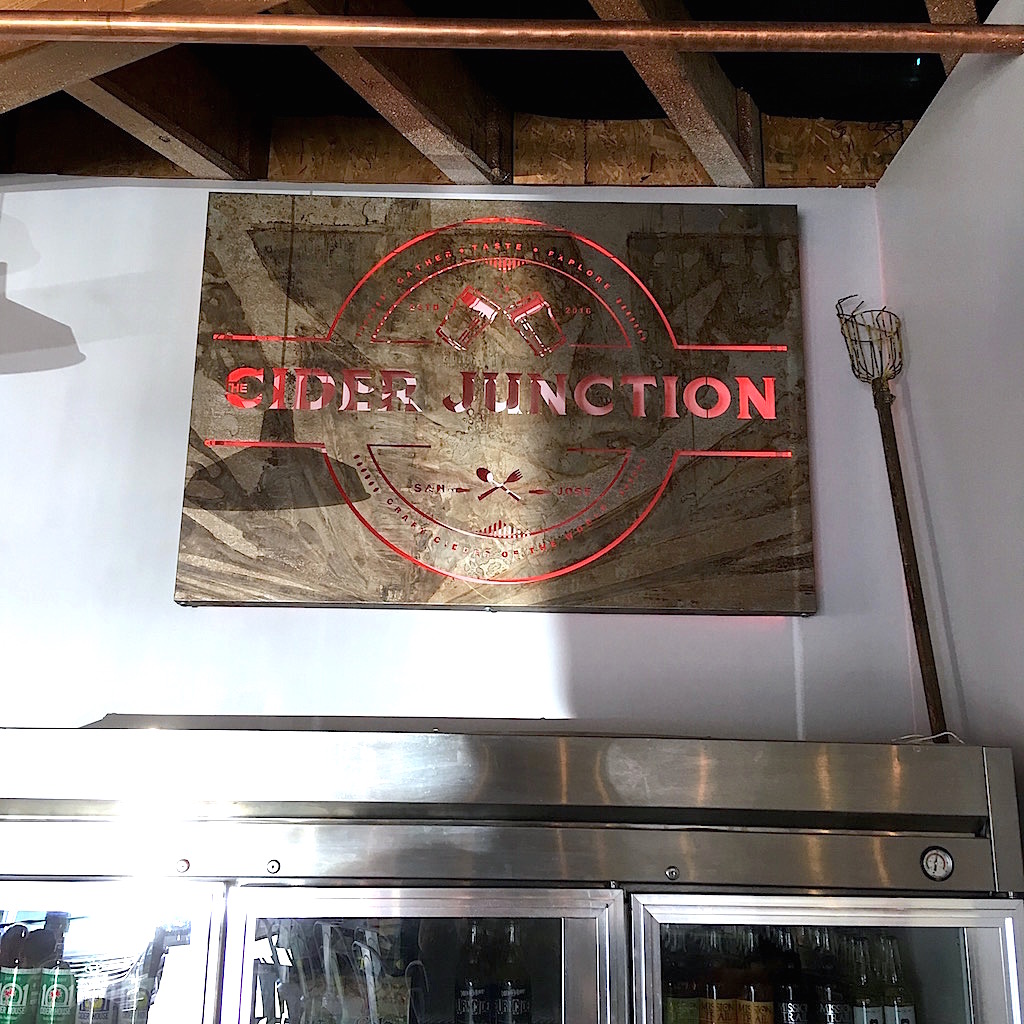 Cheers! Prost! Gunbae!
~Andy